itSMF USA and HDI will be holding their annual conference and exhibition – "FUSION"  – at the MGM in Las Vegas from the 1st to the 4th of November. Aimed at helping delegates to get ready for the "next generation of service management," the conference provides over 100 presentations and features 50 IT service management (ITSM) vendors and partners.

The Lowdown
This year's conference is split over eight learning tracks:
DevOps and Agile – highlighting the combined benefits for service management
The Futurist – advice on how to evolve with the times
The Generalist – covering how to "get started" with service management
Improving Service Management – advice on how to measure, monitor, and improve
People, Culture, and Value – from transforming the way people work to ensuring value can be achieved
Security, Risk, and Vulnerability – advice on how to mitigate vulnerability and manage risk
The Specialist – tackling more complex topics such as social IT, gamification, and consumerization
The Strategist – exploring the strategic side of service management.
With content running over four days, there's plenty of presentations to choose from. My personal recommendations from each track are:

You can view the full agenda here.
Event Overview:
WHAT: FUSION Conference
WHERE: MGM Las Vegas
WHEN: 1st – 4th November 2016
WHO: itSMF USA and HDI
HOW TO BOOK: Click Here
I will be attending from ITSM.tools, along with Stephen Mann. Let us know in the comments section if you're planning on attending too, and don't forget to follow the Twitter stream via #SMFUSION.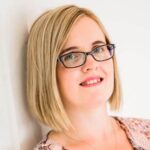 Sophie is a freelance ITSM marketing consultant, helping ITSM solution vendors to develop and implement effective marketing strategies.
She covers both traditional areas of marketing (such as advertising, trade shows, and events) and digital marketing (such as video, social media, and email marketing). She is also a trained editor.