So 2018 is here – three years further "into the future" than the year that Marty McFly visited in his DeLorean and 200 years since the "birth" of Frankenstein. And it's now the year of the dog, which apparently means it's going to be a great year for police officers, scientists, counselors, interior designers, professors, politicians, priests, nurses, clerks, and judges – sorry, bad luck IT people. But what about help with ITSM?
2018 also brings with it both new and old IT service management (ITSM) challenges and no doubt you're already scouring the internet for the latest best practice advice and recommendations on how to survive another year in IT (hint: this article might help).
So the question is, how can we best help you in 2018?
How can we better help you navigate the challenges of the likes of: self-service adoption, the best use of artificial intelligence and automation, tackling people and cultural issues, ITSM framework and best practice confusion, etc?
And in a year that expects to see even more security breaches than 2017 (FYI the increase between 2016 and 2017 was 40%), a greater focus on customer experience (CX), a new version of ITIL, and the GDPR law coming into effect (but only to name a few things), what help with ITSM and practical tips would most benefit you and your organization?
Creating the 2018 ITSM.tools content pipeline
To help ensure our 2018 schedule of content (which comprises blogs, eBooks, webinars, reports, solution snapshots, surveys, etc.) is of the greatest benefit to you – our valued readers – we need your input. What topics would be of most interest? What are your biggest struggles? Which challenges do you most need help with?
Below you'll find a poll that encompasses both your typical "help with ITSM" topics and other related areas (if you can't see it – before the next paragraph – then your antivirus program might be blocking it). The poll is listed in alphabetical order and you can select up to 5 of the topics that you feel would be the most important for us to cover in 2018.
The results of this poll will help ensure that we source the most appropriate content to help with ITSM issues, created by the most appropriate people.
A look back at 2017
In addition to the above poll responses, we'll also be utilizing the data we collected from the content written across 2016 and 2017 to help drive our 2018 topics. As such, you might be interested to know what our top ten most-read articles of 2017 were:
For those interested, average monthly visits to our website was up 32% on 2016 (thank you), with our audience split as follows:
2017 also saw the launch our monthly newsletter. And we're ecstatic with the response it's received, smashing industry averages for both our open and click rates. Note: if you're not already signed up to receive our monthly updates, you can do so here.
Back to 2018… and a few cheeky plugs
In between polishing off the last of the Christmas chocolates and finalizing our content plan for the year ahead, we're also working on a wealth of other activities, including the launch of a completely redesigned website and a dedicated ITSM.tools content stream at the upcoming SDI Annual Conference.
Writing this article also seems a good time to remind you that anyone and everyone (don't worry, it's free) can submit content for publication on our website (even puppets and penguins). Though be warned, we do adhere to a strict editorial process (flimsy press release pieces really don't make the cut). You can read more about our guidelines and how to submit your content suggestions here.
If writing isn't your cup of tea (or coffee), then maybe we can help with that too. We offer a wide range of content creation, marketing, and design services. After all, this is how we're able to provide you with all the free ITSM greatness (I was going to say ITSM goodness, but I don't want to have to pay Barclay Rae a copyright fee) that's our shared best practice articles, tips, and advice.
FYI a brief list of our services can be viewed here. If this is of interest to you, please get in touch by emailing [email protected]
So please help us out…
If you haven't done so already, please complete the above poll to help ensure that our 2018 content calendar best aligns with the industry's wants, challenges, frustrations, and desires. Whether you're an IT manager, a service desk employee, a consultant, a trainer, or a vendor, your input is critical to ensuring that ITSM.tools' content continues to deliver value to all those that take the time to read it.
Thank you, and have a great 2018!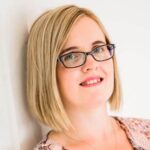 Sophie is a freelance ITSM marketing consultant, helping ITSM solution vendors to develop and implement effective marketing strategies.
She covers both traditional areas of marketing (such as advertising, trade shows, and events) and digital marketing (such as video, social media, and email marketing). She is also a trained editor.