itSMF Estonia will be holding its annual conference at the Swissotel in Tallinn on the 8th of December. The title of this year's conference is "The ITSM All Stars Edition", where every session is pitched as a "keynote".

The Lowdown
The agenda for the day is as follows:
A full overview and content summary can be found here.
Event Overview:
WHAT: itSMF Estonia Annual Conference
WHERE: Swissotel in Tallinn
WHEN: December 8th 2016
WHO: itSMF Estonia
HOW TO BOOK: Click Here
I will be attending from ITSM.tools, along with Stephen Mann and Stuart Rance. Let us know in the comments if you're planning on attending too. 
It's no secret that the itSMF Estonia conference is one of my favourite IT service management (ITSM) global events. The location is stunning (if you've never been to Tallinn then I highly recommend that you add it to your list), the content is exceptional, and the cost is minimal whilst value is exceptionally high. In fact, even with flights and accomodation, to travel to this conference from where we are in England is actually significantly cheaper than attending most ITSM events in the UK (with the exception of SITS). So, in all seriousness, check this conference out.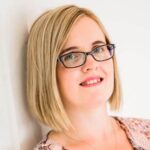 Sophie is a freelance ITSM marketing consultant, helping ITSM solution vendors to develop and implement effective marketing strategies.
She covers both traditional areas of marketing (such as advertising, trade shows, and events) and digital marketing (such as video, social media, and email marketing). She is also a trained editor.