At ITSM16, the itSMF UK conference, my session looks at solutions to the same old question of why organizations continue to have less than optimal training and education when developing staff capability. There's just too many traps to fall into and still an appreciable line of organizations doing so…the wrong education, the wrong delivery model, choosing the wrong partner, not understanding your ROI, making nobody accountable for outcomes of training, assuming rules on price and quality don't apply, and even assuming training is always the answer.
Alignment to Business Need
Too often in the past I got away with getting the training I wanted as opposed to that which my organization needed. Make sure your training is outward facing. In other words, design education programs that fulfil business needs first. Look at a training intervention and think "Which business objective does that contribute to and how?"   Nirvana may be the training that does that whilst giving the individual a certification. That delivers a level of personal equity and credibility that your staff often need to give them the confidence to practice in their given field.
Choosing the wrong partner
Think carefully when choosing your training partner. Please, please, please go beyond price. Important factors you should consider are:
The track record of the organization in the given field
The relationship with the partner beyond the training interventions. Face it, you don't want to waste time mired in administration or waiting for responses to queries
Your partner is innovative and flexible enough to see your development beyond their own product set when designing a solution
They have a customer focus that extends beyond you. In some ways, your training partner's KPI could conceivably be YOUR outcome from the learning
They can help you with industry knowledge and insight and don't just "deliver training"
I believe every organization needs to develop a culture whereby your staff buy into "whole of life learning" and that it continues beyond initial training or one-off courses.   This naturally fosters an inquisitive mindset built from the ground up, which then influences the team and helps it to understand why your organization does what it does.
Of course there are way more factors than just those mentioned above…but you need to come to ITSM16 to find out about them.
Find out more at ITSM16  
If you're attending the event (book your place here), then hopefully you'll be able to attend my session: "Education – possibilities for the future on the foundation of today." Track 3 at 11:30am on Monday 21st November – where my TWO key takeaways for attendees are:
Understand the pitfalls in developing staff capability
And what to do to stop you plunging into them.
See you there.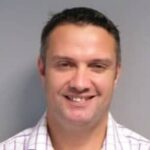 Barry Corless is the Business Development Director for Best Practice at Global Knowledge, covering a wide ranging set of specialities that include service management, DevOps, programme and project management, enterprise architecture and business analysis.
In addition, Barry is also an ITIL examiner for AXELOS and the itSMF UK Chair for the Problem Management Special Interest Group.