Did I learn ITIL from my granny? I recently read something on ITIL 4, telling me its seven new guiding principles. Well, they are good things right enough, but the more I look at them – and teach them on ITIL foundation courses – the less new they look. I just realized why they seem so familiar: just about all of them are things I learned 60 years ago from my grandmother, and I suspect she first learned them 60 years before that from her grandmother. They're all the more correct and powerful for being that well established, but I thought it might help folks see them in the context of learning ITIL if I shared my grandmother's words.
So, let me go through all seven of the ITIL 4 guiding principles and give you the Victorian perspective.
Here @Ivormacf talks through all seven of the ITIL 4 guiding principles and gives you the Victorian perspective. #ITSM #ITIL4
Click To Tweet
1. Focus on value
Of course, my granny didn't say these words. What she did was to keep asking me, 'What are you trying to achieve here?' Keep sight of what you're supposed to be doing, deliver what people actually want. It's a key principle when you learn ITIL.
2. Start where you are
This principle exhorts us to look at where we are, and identify and keep the stuff that works now. My granny would tell us 'Don't throw the baby out with the bathwater.' As a natural hoarder of stuff, I think she sometimes overdid this. She would never throw out a pair of socks just because one of them was worn out, get two leftover socks and you have a pair again, they don't have to look the same to deliver the value, which takes us back to the first principle – what you're trying to achieve is warm feet, not fashion guru status. Think about this when you learn ITIL.
ITIL 4 tells us to Start Where You Are. Granny told us Don't Throw The Baby Out With The Bathwater. @Ivormacf wonders if we were taught the guiding principles long before they were created. #ITSM #servicedesk
Click To Tweet
3. Progress iteratively with feedback
My grandmother didn't use fancy words like iteratively, but she did tell me never to 'bite off more than I could chew' and to 'see if it works before you do it all.' Think about this when you learn ITIL.
4. Collaborate and promote visibility
One of my granny's favorite lines was 'two heads are better than one, even if one of them is a sheep's head.' I think that's actually a more powerful version than the ITIL one because it tells us to listen to everyone, you can get good ideas from unlikely sources, and that we shouldn't pre-judge people and their ideas. Plus, of course, people can't give you their ideas on something they can't see – before getting her advice you would hear her say, 'give us a butcher's then.' (That's cockney rhyming slang by the way – butcher's hook = look)
5. Think and work holistically
'Where does that fit in?' and 'no-one is an island' were lessons I learned from her. And, of course, granny was quick to ask, 'where's that all coming from then?' Whether 'that' was money, food, time, or something else. It was usually a critical question as to something's viability – in fact, it was often the killer, or showstopper, question. Bear this in mind when you learn ITIL.
@IvorMacf looks at the seven ITIL 4 guiding principles through the lens of his grandmother. It's an interesting read! #ITSM
Click To Tweet
6. Keep it simple and practical
I learned this lesson very early, and it was encapsulated in one of my very favorite grandmother lines: 'You're counting the number of legs in the field and dividing by four to see how many horses you've got.' If you want to count horses, count heads. You should always need a precise reason to do something other than the obvious. My mother-in-law would tell us we were 'going to Washingborough and back just to get down the road.' But I preferred the one about the horses.
7. Optimize and automate
When I started to think about my grandmother's sayings, I thought I might not match one to this principle, but then I realized that automation is an idea much older than IT. And then I could hear her phrase 'You need to make a habit of …' And that's all about automation really, and an element of it that gets overlooked in our digital age: bringing something into your daily or weekly routine is a powerful mechanism of making things get done and delivering consistency.
So, there you have it – maybe I did learn ITIL from my grandmother
I reckon my grandmother had me pre-prepared to learn ITIL long before I heard about it. And lest you think that's all she knew about, let me add a couple more of her thoughts and pieces of advice.
@Ivormacf reckons his grandmother had him pre-prepared to deal with ITIL long before he heard about it. Here he explains why. #servicedesk #ITIL4
Click To Tweet
Firstly, let me warn you that she was quite a powerful presence, with a loud and colorful character. If she was ever asked for her favorite color, honesty requires me to tell that she always had the same answer 's**t color by moonlight', although she was partial to talking about 'sky blue pink' too. And she would dismiss those who disagreed or disappointed her with instructions either to 'walk in the sea until your hat floats' or to 'put your head in a bucket of water three times and take it out twice.'
She would also say that she 'would rather have a thief than a liar, because you know where you are with a thief.' Which I take to mean that you're better at your job when you know the people around you and how they'll behave and react. But also the need for recognizing real truth and not being deceived, like being sure you work with meaningful metrics, not the nasty watermelon kind.
Despite all our innovations & technological wizardry, the really important ideas that underpin our behavior & our performance have not changed that much in 100 years – @Ivormacf #ITIL4 #ITSM
Click To Tweet
What's the real point of all this in terms of how to learn ITIL? Just a reminder that, despite all our innovations and technological wizardry, the really important ideas that underpin our behavior and our performance have not changed that much in 100 years. Maybe not for several hundred. To do our jobs well, be they IT service management (ITSM) or anything else, we need to grasp these basics and apply them, not think our modern tools can ever replace common sense.
Want more after this "Learn ITIL from My Grandmother" article? Here's an informative ITIL 4 service value system article.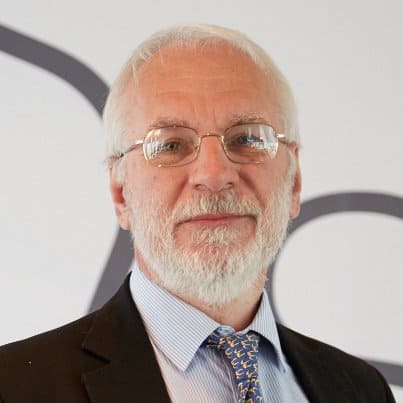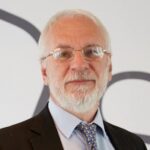 In 23 years working for the UK government, Ivor Macfarlane moved from forestry to ITSM via prisons, warehousing, and training. In 1999 he became an ITSM consultant and trainer, as a freelancer and directly for companies. He was an author for ITIL (versions 1, 2 & 3), ISO20000 and ITSM library and an ITIL examiner since 1991. An active contributor to social media and blogs, he is well known at ITSM events and has presented around the world (40 countries so far and on every continent except Antarctica). In addition to his work as an independent consultant, he also works alongside ITSM.Tools as an Associate Consultant.