Co-Creating Value in Organisations with ITIL 4 is written using the lessons I've learned by misapplying ITIL in the past. This was nobody's fault but my own.
One example I go back to is 15 years ago when I worked as an ITIL Change Manager; I made life too hard for those seeking to make changes to the customer's IT estate by using ITIL as a method of governance instead of enablement. My focus was purely on the risk of change in singularity instead of reflecting on the bigger picture. All I was doing was creating a form of value that my process would benefit from regarding its measurement of failed change.
I want to advise other IT service management (ITSM) professionals so that they can avoid the same fate with ITIL and value.
Why is co-creating value relevant?
The digital tools we work with, how we use them, and where we use them have evolved since my days as a Change Manager. Thankfully, ITIL 4's value-based outcome-focused approach provides us with skills that are genuinely transferrable across time, technologies, locations, and organizations.
These skills can be applied to co-create value in an era where change increasingly comes quickly, lacking predictability and clarity with volatile, uncertain, complex, and ambiguous (VUCA) situations shifting our operations.
The co-creation of value between customers, teams, and organizations comes from building relationships, treating suppliers like partners, and empowering your teams and, in fact, anybody an organization has to deal with. It comes from enabling your organization through co-created values that you implement into your digital service lifecycle, from service strategy to service design, service operations, and measurement and improvement.
All too often, we create value in isolation by looking at our digital services from the inside out. This article looks at a different approach. #ITSM #ITIL4
Click To Tweet
All too often, we find it easier to act as I did; we create value in isolation by looking at our digital services from the inside out. When we use this perspective, we improve service elements and effectively improve a link in the chain, but we need to address the value chain in its entirety. This is because we are not co-creating value.
Over the last eight years, while working in the education, finance, and retail sectors, I've found that switching your approach to an 'outside-in' approach is successful. This is where you view your business strategy in line with your digital products and services from the customer perspective, helping you focus on how you, your teams, and your partners deliver digital services and value to your customers.
When working with my clients, I've taken this approach by mapping the customer journey from their perspective, and it's often fascinating to see how this way of identifying value changes how we think about the digital services we deliver. I often ask a simple question "Would you use this service" after reviewing the customer's journey?
ITIL 4 defines a service as "A means of enabling value co-creation by facilitating outcomes that customers want to achieve, without the customer having to manage specific costs and risks."
Value can mean different things to different people or scenarios; you may place value on financial gain, savings, innovation, and experience, or the value is set on protecting your commercial or regulatory standing. Digital products and services often need to deliver value in all these areas. This makes the co-creation of value essential to ensure you get all the oh-so-critical details.
Why ITIL is not just for IT
ITIL 4 is for more than just those working in IT. The guiding principles in ITIL 4 should be integrated with the organizational business strategy to optimize their digital services and create value for customers and colleagues. Organizations should define a vision and agree on how individuals and teams can contribute.
In these cases, it pays to start by understanding both your current state and your desired state; once you know where you are, you can co-create an understanding of where you want to be. This can be achieved by building a charter that describes how elements of the whole organization (not just IT) collaborate to define and enable value co-creation in line with your business strategy.
An example could be an organization which needs to evolve in line with changes seen in its ecosystem; this could be through a mixture of legislation and related consumer demand. This organization now faces a situation which means the enterprise must evolve and innovate how it delivers its existing digital services to current customers and develops potential digital services to meet a growing/shift in demand.
'ITIL 4 is for more than just those working in IT. The guiding principles in ITIL 4 should be integrated with the organizational business strategy' – David Barrow #ITSM #ITIL4
Click To Tweet
IT alone cannot solve this; it's an organizational challenge. As with real life, not all people are ITIL practitioners – in fact, in most cases, we must bring opposing methodologies and views together.
This can be achieved through the creation of Value Focussed Communities of Practice. These communities are formed of people from across the organizational ecosystem focusing on co-creating meaningful value that can benefit the organization, its people, and its customers.
We do this to empower people to deliver and co-create value through their ITIL experience and through constructive challenges provided by non-ITIL practitioners from across the organization and its customers: people who can influence or impact any improvement in any number of ways.
By Co-Creating Value in Organisations using ITIL 4, the communities I have worked with have managed to co-create value that has:
Identified Impactors and Influencers with whom to co-create value
Identified Digital Service Fragility, identifying incidents before they occur
Improved Service Availability and response through proactive analysis
Shifted value left into the Digital Service Strategy & Design phase, increasing development velocity while reducing risk
Improved organizational collaboration and communication
Turned failing vendor agreements into thriving commercial partnerships
Altered the image of supposed failing teams through improved relationships and management information.
Ultimately, value co-creation vastly reduces the gap between those designing and operating digital services and their organizational customers.
New Publication: Co-Creating Value in Organisations with ITIL 4™
I decided to write Co-Creating Value in Organisations with ITIL 4 to share my journey adopting ITIL from ITIL v2 to today's ITIL 4. This is important because I wanted to explain how ITIL can deliver real value to organizations, not just their IT departments.
My aim is to guide readers by combining ITIL 4's guiding principles with real-world personal stories and graphics that bring the concepts to life. I highlight the techniques I have been using to successfully deliver real value to organizations and their teams. I show through my personal stories that the key to succeeding in co-creating value is bringing people together to reflect upon organizational challenges at a holistic level – almost the opposite of my time as a Problem Manager and the need for my "learning, unlearning, and relearning."
This title is a guide for consultants, managers, and executives to add to their toolbox to handle the moments that define them as professionals. It addresses those who have studied ITIL 4 and are struggling to implement it and those who are wondering how ITIL 4 can help their organization achieve its vision. Ultimately, my goal is to provide practical solutions for anyone looking to create value in their digital services delivery.
The key topics include:
How to achieve value with suppliers and customers
Delivering value through knowledge
The value of peeking under the covers
Using one language on a global scale
Continual improvement.
I hope you find value in Co-Creating Value in Organisations with ITIL 4, happy reading!
Order your copy from the TSO shop https://bit.ly/3YGNGWU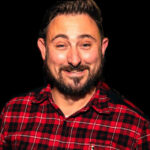 David has 30 years of experience in service management roles across multiple industries. David is an ITIL4 Strategic Leader, VeriSM contributor, and service management author passionate about value co-creation.
As well as providing enterprise service management consultancy to his clients, David sits on service management committees for the British Computer Society (BCS), the British Standards Institute (BSI), and the International Organisation for Standardization (ISO). David is also the author of Co-Creating Value of Organizations with ITIL 4.