Many bloggers and technology evangelists have been pontificating about a new, fourth industrial revolution. They tell us how everything is going to change and, to be honest, they have a fair amount of supporting evidence – just look to the Blockbuster and Netflix situation. With the former so sure that people would still rent DVDs in an Internet world that they ignore video streaming until it was too late. Now, of course, Blockbuster has gone and Netflix, Amazon, etc. are just getting stronger and stronger.
So, what about the fourth industrial revolution, with the Internet of Things *(IoT) playing a big part? It's going to be if we believe industry analyst predictions:
"Global IoT spending will experience a compound annual growth rate (CAGR) of 15.6% over the 2015-2020 forecast period, reaching $1.29 trillion in 2020." ~ IDC
But first, a little nostalgia
During the years I've worked in technology-based roles there have been some amazing technological transformations. Thinking back to my time helping people tune in analogue satellite TV boxes or managing the delivery of service to "big tin" server clients at Sun Microsystems. Even in more recent times, helping clients to understand the impact of this so-called fourth revolution on IT service management (ITSM) I've remained a bit of a tech geek at heart throughout.
From the first TV I owned with no buttons, colors, or remote – just two dials and a coat hanger for an aerial. Or better yet, my first games console – the ZX+2 had the most amazing graphics I'd ever seen – to now when we're all playing 4K video on flat screen TVs. I have seen a lot of technology changes and I'm only 36.
I'm also amused when my eight-year-old daughter is puzzled when something hasn't got a touch screen or when she laughs at my "prehistoric" record player. However, in my opinion, neither gadgets nor tech has ever hit a quantum leap. They've evolved and been modified and changed to suit consumer needs in a slow and paced (sometimes painfully so) manner. Even Apple has only modified what has come before to make it more appealing to modern consumers. What we have been missing isn't about tech or gadgets as much as it's about us. That's why it very well could be the fourth industrial revolution.
Pure oxygen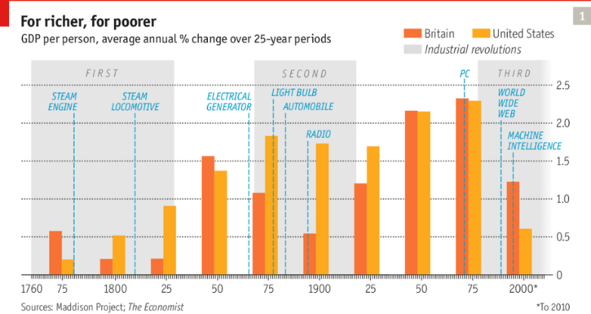 You see, as humans, we get comfortable with what we know and uncomfortable about the unknown. In my opinion, this is what has led to the stagnation of innovation over the last few years – but this has also started a bit of a "pressure cooker" situation.
Have you ever been so bored that you went and did something fun and exciting? Or changed your wardrobe to something daring and "out there"? Maybe you dyed your hair pink to break the monotony of how things were at that point. Well, that's where we all are right now. We might not know it, but we're all about to get a blast of pure oxygen that's going to give us a sense of achievement and progress in every area of our lives.
We're going to see the everyday technologies we use linking up – with the IoT, smart devices, social media, and Google and Amazon services perfectly meshed together. Even heating, lighting, appliances, and device learning with Artificial Intelligence (AI) all coming together to form a layer of ubiquitous intelligence that reduces the number of tasks we actually need to do every day. Tasks that offer little, if any, value, tasks that reduce or destroy any sense of progress. For example, do you have days when you go to work, get loads done, but still feel no sense of progress?
Instead, think what it would be like to feel progress, in one form or another, from the moment you wake to the moment you sleep. Imagine getting the sensation of acceleration, instead of wheel-spinning, because technology and robotics have taken the other mundane stuff off of your plate and automated it. It would be like breathing pure oxygen, wouldn't it?
The 4th Industrial Revolution: The problem is that it's going to fail
"84% of digital and IT transformations WILL FAIL. 92% of those failures are due to PEOPLE-RELATED ISSUES." ~ G2G3
You read that right; it all sounds great but it's going to fail. It's never going to happen. Why? Because we don't like change and wholesale change scares the living daylights out of us. Sure, give us new technology and we can handle it, but asking us to adjust our routines and habits is like hitting the loony button on a warp drive.
We see it happening all over the world, both at work and at home. Those ready for change are being held back by those who are not ready; or cannot or won't accept it. It seems that, no matter what we do, there's still enough of the can'ts and wont's to keep the lid on that pressure cooker for a bit longer.
How can we fix this 4th Industrial Revolution problem before it blows?
We need those who can't or won't accept change to experience what our pure oxygen would be like. We need to help them see that it's actually more exhilarating and fulfilling than the same old drudgery of life. That we can move beyond what we've done for centuries, in one similar form or another, to do something altogether better. This is where we need a step change, not in technology but a radical change of approach.
A new approach that will lift the lid off the pressure cooker to get us moving again. No matter if we're talking in terms of business or personal life (if they are indeed totally separate these days), the need to accept the changes presented in the digital transition are very real and hugely important. The will dos, the can dos, and breathers of oxygen have to work together collaboratively to provide experiential learning to drive positive behavior. And by doing so we can help move things forwards again.
Technology can help us do this through simulations, augmented and virtual reality, and gamification. Most importantly, we need to remember the human element in getting over the insular, comfort-zone-based, blockage we keep creating for ourselves. Experiential learning can help us to get the naysayers to see, and better yet experience, the future now – and to become impassioned believers too. Communication mechanisms need to change to better exert emotions from its readers so that they experience things and it helps to drive cultural change.
The biggest reason for change failure is culture and people. We need to focus on this area acutely and bring people into an immersive experience that enables them to live what "better" feels like. Huge sums of money have already been spent on failed, or failing, digital transition projects because no one budgets for the human condition. To better insure against digital failure, we need to not only align the resources to the strategic direction, but also drive better behaviors to help people embrace – and potentially love – change. We must help them to become impassioned believers in driving your change projects to success.
"Whatever makes you uncomfortable is your biggest opportunity for growth." ~ Bryant McGill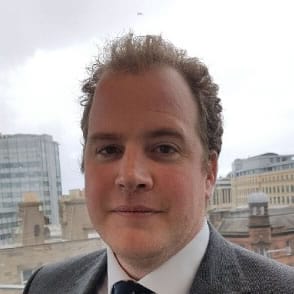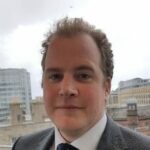 Having worked within the IT industry for 20 years plus, much of this as a senior consultant covering ITSM practices and complex software solutions, Jonathan has a unique mix of IT and business understanding.  Working across the UK, Europe and Central America, Jonathan has built up an impressive level of expertise, delivering successful transformation programs across multiple sectors including, Retail & Commerce, Local Government, Legal & FinTech.