I often state that I seem to attract bad customer service. I also receive a lot of great customer service (which I actively try to engender by being a "good customer"). But let's return to the former – do I really get more bad service than the average bear? I don't actually think that I do. I instead think that it's because I'm neither prepared to ignore, nor frightened to challenge, the provider(s) of bad customer service. Hence, thanks to making customer complaints, I feel as though I suffer it more.
Last weekend was a great case in point. We spent a pleasant couple of days in a Winchester hotel for a wedding. It's a nice hotel. Check-in was easy. The room was comfy. And even breakfast on the first morning seemed organized (although I did have to chase, after five minutes, for the tea order that was placed at seating).
However, the second-day breakfast was a totally different matter, with it was a great showcase of:
That you can't make a customer 95% happy by being just 5% bad, and
How not to handle a dissatisfied customer and their complaint (and how to make them even more unhappy than they were when they complained)
Are you sitting comfortably? I'll begin the story.
My "3-strike rule" for bad service and customer complaints
Sometimes there can be one single thing that's enough to warrant a complaint about bad service. Other times, it might be a series of things – for me it's often "three strikes" – that makes me think: "I've had enough." And by this, I mean that I'm paying for a service and I'm definitely not receiving it. Especially when the service provider – such as this hotel in Winchester – is "in the service industry." Shouldn't they be teaching me about providing great service?
I appreciate that things go wrong. But these issues should be isolated and infrequent. And if customers complain, then the service-provider response to these customer complaints should help to remedy the situation, even if simply by understanding the situation and recognizing the customer's issue(s).
However, as evidenced in Winchester, not everyone in the service industry has received the memo.
The 3 strikes at breakfast
It was Sunday morning, a time for relaxing and perhaps eating too much.
Having been escorted to an "unmade" table, after a meandering walk around the restaurant looking for a ready table, the server stated that we would receive new table placings. That was fine with us. So, off to the food.
At the breakfast buffet, we were faced with a stack of dirty plates. Lifting off dirty plate after dirty plate, as we tried to find something clean (and hygienic) to use. In fact, there were close to a dozen dirty plates, so we asked if some clean plates could be brought out. The manager we asked seemed somewhat affronted by our request, didn't apologize in any way, and as customers we were left feeling as though we were oddly "in the wrong" for complaining (after all, other customers seemed happy to use the dirty plates). It was strike one.
We returned to our table. But there was no clean cutlery. I located the server who sat us, who simply said: "I asked a colleague to do it." Nothing like not owning a customer's request, but at least it would happen now. But it was strike two.
While waiting, I consoled myself with the fact that at least someone had brought me a pot of tea. So, I turned my cup over but only to see a massive chip in it. Strike three, and I was on my way to reception to complain about the shoddy breakfast service.
You might think me silly or even petty. But my view is that if hotels want to charge premium prices for breakfast, then they also need to provide a service that matches their inflated prices. Sometimes they don't and are still surprised by customer complaints.
The start of the poor management (and customer complaint handling) show
I complained to a person on reception: "I'd like to see the manager please." I explained why, maybe a little irately at this point – I was, after all, meant to be having a relaxed Sunday morning. I was asked to sit down and wait by what seemed to be some form or management-level personnel, but I said I'd prefer to go start my breakfast and I could be found at my table once they located a manager.
Then the poor management, and complaint handling, show kicked off. The manager who had dealt with the dirty plates came over, accompanied by the reception manager, and said: "You wanted to see me?"
I said "Sorry?" Not because I didn't hear what he said, but because I could believe that was the opening line he was taking with an unhappy customer. There was no "How can I help?" or "I believe you're unhappy" – just "You wanted to see me?" Which he duly repeated. Again, it was as though we were in the wrong and I immediately knew I was wasting my time (and his). But I hopefully articulated the issues we'd had.
It seems that "Customers don't usually complain." Plus, "It's a busy time at this point every Sunday." I'm sure there were other close-to-intelligence-insulting statements too, that I can only assume were thought to make everything alright. But, as already stated – I'd already realized that this manager didn't care about our issues, or us, and I had somewhat "switched off."
Oddly, the hovering reception manager said that he would knock the breakfast off the bill. I liked this, but I already knew that we had paid for it upfront.
With our appetites now somewhat quashed, we chatted about the poor response – watched a server "clean" a nearby table by simply swiping the previous occupants' food spillage onto the floor – and decided it best to just gather our belongings from the room to check out.
The poor management show part two
After queuing a while to check out, and slowing watching the queue build behind me, I was dealt with by the same reception person to whom I'd started my complaint. They said my bill was already paid, and I asked to pay for my parking. While this happened, the reception "manager-type" hovered – at one point even asking if I was using the same card as for the pre-paid booking. I can only assume they were checking that my checkout went well in light of my growing list of customer complaints.
It looked as though he was going to step in, to perhaps apply a little piece of customer service remediation. But, alas, he did nothing. No apology for the breakfast situation. No mention of the promised refund of the breakfast charge. And not even a "We'll waive the parking charge in lieu of the breakfast already being paid for." It was just a case of: "If we don't mention it, it will all soon go away." They obviously hadn't learned from my previously-shared observations on their service quality.
Having paid, with an expectation of me stepping away, I enquired: "Why didn't you ask me if I had a good stay, like you did with the previous customer you checked out? Is it because you knew I had an issue?" Of course, a simple "I'm sorry you had an issue at breakfast" would have sufficed instead of the standard checkout question – and it was another missed opportunity to remediate the issue. In fact, it made things even worse. And while this happened, the manager-type still just hovered and observed over the reception person's shoulder.
I stepped away in disgust and, unable to control my mouth, turned back to say something akin to: "I write about customer service for a living. At least you've given me something to write about." Childish, I know, but it was my way of ensuring that I would write about it (and I have).
So, what can be learned from our poor customer experience and the poor handling of customer complaints?
5 Simple "Don'ts" for Handling Customer Complaints
The above all seemed such "schoolboy" customer-service errors. Things that, even without relevant education/training, a manager should comprehend. Even if just based on their own experiences.
Following the flow of the complaint, the five "don'ts" are:
Don't miss the opportunity to start the complaint-handling process off on the right foot. There's lots of free customer service advice out there on this – from taking the customer to one side (so other customers can't listen in), through taking a softly-spoken approach (which helps to placate an irate customer), to empathizing with the customer and their perceived situation.
Don't address an unhappy customer as though they're a "bother." This might be the case but it's definitely going to make things worse rather than better. As to the opening gambit of "You wanted to see me?" – well, I'm lost for words as to what this subconsciously means.
Don't fob off customers with weak excuses. Or start by insinuating that the issue lies with the customer because no one else is complaining. For me, this was just a big sign that the complaint – my constructive feedback on the hotel's performance – was falling on deaf ears. Next Sunday there'll still probably be poor table service, dirty plates, and chipped cups. Plus, of course, should anyone have the nerve to complain, there'll be the invocation of a poor complaint-handling process.
Don't make promises that you can't deliver on (or don't intend to deliver on). And especially don't fail to deliver on promises that you could quite easily deliver on.
Don't ignore an unhappy customer or their issue(s). Especially when you haven't resolved things from the customer's perspective. I still don't know if our Winchester hotel experience was due to the quality of the personnel, a lack of caring, a corporate-level disregard for customer experience, or something else (I filled out a feedback form but I'm not holding my breath). Plus, if you're going to treat an unhappy customer differently, then please ensure that the differences are positive not negative (even if only in the eyes of the customer).
While it's fun to write about this experience – it all just falls straight onto the keyboard – it wasn't at the time and I'd have preferred these issues not to have happened. And I definitely would have preferred to have my customer complaints treated in a reasonable way. The best I can do is to use the poor experience for a positive purpose. So, what other complaint-handling "don'ts" would you add to my list? Especially in terms of IT service management (ITSM). Please let me know in the comments.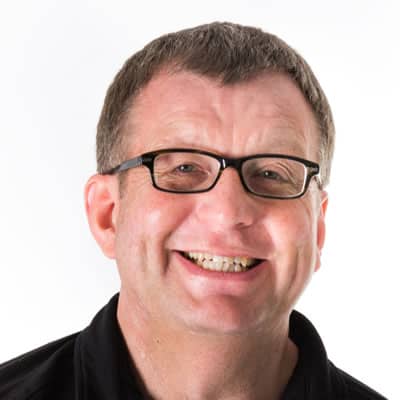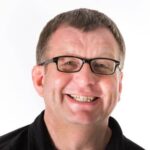 Principal Analyst and Content Director at the ITSM-focused industry analyst firm ITSM.tools. Also an independent IT and IT service management marketing content creator, and a frequent blogger, writer, and presenter on the challenges and opportunities for IT service management professionals.
Previously held positions in IT research and analysis (at IT industry analyst firms Ovum and Forrester and the UK Post Office), IT service management consultancy, enterprise IT service desk and IT service management, IT asset management, innovation and creativity facilitation, project management, finance consultancy, internal audit, and product marketing for a SaaS IT service management technology vendor.