Let's talk about AI-assisted knowledge. Knowledge management should already be an IT service management (ITSM) and IT service desk staple – with its potential use and benefits now growing in line with technology advancements:
Phase 1 – helping service desks agents to extend their personal know-how and capabilities (thanks to internally-facing knowledge bases).
Phase 2 – supporting end-user-facing IT self-service and self-help facilities, including frequently asked questions (FAQs).
Phase 3 – a source for artificial intelligence (AI)-based technology use cases, including chatbots.
And, while organizations might have "soldiered on" with knowledge management in the past, phase three requires that companies finally traverse their knowledge sharing issues. In doing so:
Appreciating that there's a need to supplement native ITSM tool capabilities.
Introducing additional ways to bring knowledge to employees as and when they need it.
Augmenting people-based knowledge management capabilities with technology.
These were covered in my previous knowledge management article.
Plus, importantly, while the new AI-assisted knowledge management technology will help, organizations will also need to take a different approach to knowledge exploitation to improve the level and quality of their knowledge-sharing success.
Use AI-Assisted Knowledge Management Technology To Make Knowledge Availability Consumer-like and Consumable
There's much to be learned from the consumer-world. It might be an odd example to use but social networks have encouraged people to share (some would say to overshare).
Another good consumer-world example is the all-in approach business-to-consumer (B2C) companies have taken with customer experience (CX). Understanding the customer journey and how best to interact at various customer touchpoints. The same concept is applicable with knowledge sharing, especially the in the context of the end-user (customer) journey.
Then there's the accuracy and ease-of-use of Google searches. Firstly, how its algorithm usage promotes the most applicable content (and rises above "keyword-stuffing"). And secondly, how the most relevant content is often shown first in a bite-size format – what Google calls a "special featured snippet block."
So, what can your organization do here?
Make Knowledge Sharing Easy
Beyond these consumer-world approaches, there's also a fundamental need to appreciate the human requirements for successful knowledge sharing. In particular that people will want, and need, to interact – from capture through to use and reuse – with knowledge in a natural way. And, as per the earlier point of making knowledge available in "right size" pieces, this includes the use of microcontent – breaking knowledge down using a Q&A format. Think FAQs but for so much more than the most popular of end-user queries.
Use New AI-assisted Knowledge Management Technology to Improve Knowledge Searches
There are two readily available mechanisms to help people get to the knowledge they need first time:
Offering intelligent search capabilities. AI-powered search not only understands the context and meaning of the search terms used, it also knows what was right, answer-wise, for the majority of people who have previously used similar search terms. It's far more accurate, and thus more helpful, than traditional keyword-based search capabilities.
Providing recommendations. It's similar to what employees already get with Amazon and Netflix in their personal lives. This could be recommended knowledge or solutions for service desk agents, or for end users using self-help facilities – speeding up processes and delivering resolutions or services more quickly.
Make Knowledge Easy to Consume
This is so much more than just the ease of access – which is covered in the next subsection. This is the ease with which found, and accessed, knowledge can be read, understood, and employed. It's a good use case for the "Dragnet approach to communication" – "All we want are the facts, ma'am" – which history, and a Dragnet parody, morphed into: "Just the facts, ma'am."
Common sense alone says that knowledge-seekers only need what's necessary to help them. Everything else is just additional reading (and unnecessary time spent and a delay to resolution). It's excess baggage.
At the long-length knowledge article end of the spectrum – it might be easier (and quicker) for a member of the IT team to create one multipurpose article that helps people with a dozen potential issues. But think of the time wasted – along with failed self-help attempts – through people not understanding which bit of the knowledge article is the stuff that will actually help them.
So, take a "just enough" approach to knowledge article creation. Keep articles focused on the outcome you wish them to support – making them as short as possible and cutting out the superfluous words and "background story." Plus, importantly, ensure that they're written in language that the reader will understand.
Use AI-Assisted Knowledge Management Technology To Take the Knowledge to People, Rather Than the People to Knowledge
Knowledge might reside within people's head rather than in managed data repositories (MDRs) – with AI technology able to point knowledge-seekers to the people that can help rather than having to read and understand far too much information. This opens up the concept of knowledge sharing being facilitated by a "knowledge network" rather than a static knowledge base (or bases) – a number of connected pieces that optimize the distribution of knowledge in particular.
This includes the provision of additional knowledge-access channels. From an end-use perspective, these include: chatbot-like desktop agents (that understand context), intelligent (email) autoresponders, and voice-based UIs (think Alexa). These all bring the knowledge to the end user rather than expecting them to go on a knowledge hunt:
Chatbots – live chat (human-powered chat) is increasingly popular for both external and internal support. It makes sense because there's the immediacy of the telephone channel (versus email or logging a ticket via self-service) but without the time drain of waiting – on hold or otherwise. AI-powered chatbots extend this capability. From acting as a first-line concierge that collects customer/issue details (before passing the customer to a human agent) through to fully providing the knowledge or help required (utilizing its knowledge resources and learnings).
Intelligent autoresponders – this is where inbound emails (and the resultant tickets) are actioned, completed, and closed by the technology without human involvement (and with a high degree of accuracy.) It's a high-value use case scenario of the aforementioned search/recommendation capabilities. So, an end user emails the IT service desk with an issue and within minutes receives an automatic reply with the most likely solutions. If a solution works, the ticket is closed (after end-user success confirmation) without the need for manual intervention – and time, money, and inconvenience are saved. More importantly from a knowledge-sharing perspective, the right knowledge was pushed to the end-user who received a timely and efficient resolution (plus a great customer experience).
Voice-based UIs – people are increasingly investing in virtual personal assistants (VPAs) – such as Amazon Alexa and Google Home – in their personal lives. And once their use progresses beyond purely streaming music to being sources of news, information, and knowledge, organizations will see greater use of VPAs in the workplace. It's yet another potential channel for knowledge sharing (both use and capture) that relies on AI and removes the need to click and click again in pursuit of suitable knowledge via self-service portals.
Use AI-Assisted Knowledge Management Technology To Identify and Fill Knowledge Gaps
Both of the previous subsections are based on the premise that there's a sufficient level of available knowledge and that the knowledge is both accurate and relevant. Sadly, this is not always the case as both knowledge capture and maintenance are time consuming and thus costly.
Over time, even more knowledge is added, more becomes outdated (and in need of a refresh), and the volumes potentially make it increasingly difficult to manage it all. Importantly, it also makes it harder for knowledge-seekers to find and consume knowledge.
There's therefore an irony in the fact that knowledge management growth eats away at the usefulness of traditional, human-managed, knowledge bases. And if you're trying to use Alexa, or Siri, to access knowledge, say, it's of little use if the technology can't successfully find and deliver the help you need.
Again, the application of new technology will help, for instance by:
Identifying knowledge gaps – it's the identification of knowledge article gaps based on the analysis of aggregated incident ticket data. This will highlight both missing articles and existing articles that aren't working as they should – which could be due to a number of reasons including that knowledge can't be found or is now outdated (and therefore not used).
Filling knowledge gaps – machine learning will not only support the identification and distribution of knowledge it will also help to create it. It will convert documented ticket resolutions into knowledge articles, or answers, using algorithms to identify the most pertinent and valuable information for the knowledge-seeker.
So, that's how I expect AI to help improve our knowledge management capabilities. What would you add? If you missed the first three articles in the series, they can be read as a single paper I wrote for Kaleo Software: "Prepare Your IT Service Desk for Its Knowledge-Powered Future Now." This is available on the Kaleo website now.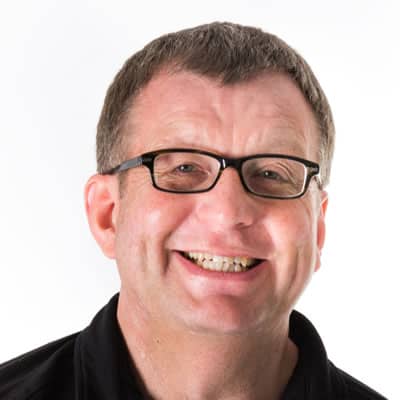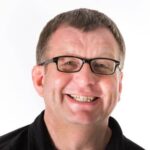 Principal Analyst and Content Director at the ITSM-focused industry analyst firm ITSM.tools. Also an independent IT and IT service management marketing content creator, and a frequent blogger, writer, and presenter on the challenges and opportunities for IT service management professionals.
Previously held positions in IT research and analysis (at IT industry analyst firms Ovum and Forrester and the UK Post Office), IT service management consultancy, enterprise IT service desk and IT service management, IT asset management, innovation and creativity facilitation, project management, finance consultancy, internal audit, and product marketing for a SaaS IT service management technology vendor.