How has the pandemic affected your ITSM capabilities? Quarantine has forced us to work from home (for those who are lucky enough to be able to), jumping into a new way of working, whether we were prepared for it or not. This has brought with it the need to change how IT organizations deliver and support technology, plus the people that need it for their roles. It has changed IT service management (ITSM).
Going forward, many are predicting that increased numbers of employees working remotely will be the new standard. Others are wondering whether we'll see another COVID-19 style crisis in the near future. Both points offer up an important question: Are your ITSM capabilities – the people, processes, and technology – prepared for the "new norm"?
With many predicting an increased number of employees working from home in a post COVID-19 world, @liligary asks if your ITSM capabilities are ready for the new norm. #ITSM #COVID19
Click To Tweet
Worst Case Scenario
"Prevent the forest fire; don't fight the forest fire." Act now. Proactively create an environment where your team can "flip a switch" to activate rapid and seamless access to services and equipment needed by various groups within your organization should such another pandemic surface. In terms of ITSM capabilities, your team needs to create commonly requested "bundles" of services in your service catalog for if, and when, the time comes to switch to an emergency work-from-home scenario again.
Best Case Scenario
Implement the "worst-case scenario" above so that your team is ready for the increase in work-from-home employees that will inevitably be born from the post-COVID process and performance analysis.
You may have been prepared for the work-from-home/work-from-the-road salesperson or customer support personnel. But were your ITSM capabilities prepared for the work-from-home accountant, history teacher, or human resources (HR) employee?
ITSM Capabilities and Enterprise Service Management in a Post COVID-19 World
All employees will need to access a potentially large set of tools, from home or from different locations. Moving from on-premises solutions to cloud-based solutions will reduce the level of VPN requests that you undoubtedly experienced during COVID-19 from your new swarm of at-home employees. It'll also grant you the possibility to manage servers directly from home.
Enterprise service management is the new standard for savvy organizations and their departments for managing service delivery and support. The days of addressing requests by email or following processes on a spreadsheet are over, and this applies to all service departments (IT, HR, facilities, operations, legal, etc.). Inboxes are overloaded, there's no visibility into who is working on what, nor the ability to view and manage backlogs (not as an individual nor at the department or company level). Mechanisms that provide visibility and control are now a must. All employees, requesters, AND responders, should have a "single pane of glass" to look through (a single portal) for requesting and responding to service management needs.
Companies will need to mature their ITSM capabilities, and enterprise service management capabilities, and be prepared to provide solutions for employee or operational issues that in the past were solved on a coffee-break in the office. Well-defined processes and enterprise service management tools that guarantee service fulfillment will be a must in a post-COVID-19 world.
Well-defined processes and enterprise service management tools that guarantee service fulfillment will be a must in a post-COVID-19 world – @LiliGary #COVID19 #ITSM
Click To Tweet
IT service desks will see a notable increase in requests that must be addressed more efficiently and incorporate predefined workflows with automation. With a need for self-service, knowledge management, and promoted organized requests that are automatically sorted and distributed to the correct service desks.
Unfortunately, headcounts will likely be reduced post-COVID-19. Reduced service and support teams will need to manage these higher levels of work. Efficiency and organization will be paramount for this to be successful.
Consequently, people and teams will need to reinvent themselves. New processes and ways of working will need to be implemented. Constant adaptation will be required, and changes will need to be implemented in a very quick and simple way. Continuous improvement should never cease. Versatile enterprise service management tools will prevail.
IT Asset Management as an ITSM Capability
We'll see a new scenario of "Bring Your Own Device (BYOD) Reloaded." Employees will use their own devices or equipment (as remote workers). Provisioning needs to be redesigned, with equipment shipped directly to the end user's home and all necessary configurations performed remotely.
Will we see a new acronym evolve? There's "TYDH" – Take Your Device Home. With the decline in "desktop towers" under your desk and most employees being issued more cost-effective laptops, tablets, and mobile devices, an emergency stay-at-home response such as for COVID-19 will cause employees to TYDH. So, ensure that your IT support team has the tools to remote-manage these TYDH devices.
Without proper tools to manage and monitor at-home "TYDH" devices, your organization will expose itself to a variety of security risks due to the devices being in a DMZ (or demilitarized zone) – a physical or logical subnetwork that contains and exposes an organization's external-facing services to an untrusted, usually larger, network such as the Internet.
Employees will use their own computers or the company laptop from home networks. A big focus will, therefore, need to be put on controlling configurations and increased security on end-points devices. If you don't have control over what end users are installing on their laptops, your data and security are jeopardized.
Finally, all this change is an opportunity for more flexible software use and the cost efficiencies it can bring. For example, software metering and license control can be closely monitored in order to reduce costs – ensuring that employees have the tech that they require but are not squatting on software licenses that they don't need.
All this change is an opportunity for more flexible software use and the cost efficiencies it can bring, says @LiliGary #COVID19 #ITSM
Click To Tweet
Post-COVID-19 ITSM Capabilities
In the longer term (when the new-normal sets in), many current service management trends will be even more required:
Virtual agents based on NLP (natural language processing) and artificial intelligence (AI)
Predictive analytics
RPA (Robotic Process Automation) and automation in general
Better self-service portals and auto-routing and auto-categorization
Basically, everything that maximizes output but requires less input from end-users and IT personnel.
One more topic related to change management. Did you have an Emergency Change Advisory Board (ECAB) created before the COVID-19 crisis? Do you now? If you said "no," then please find out what an ECAB is and why you need one in a post-COVID-19 world.
Did you have an Emergency Change Advisory Board (ECAB) created before the COVID-19 crisis? Do you now? You should says @LiliGary.
Click To Tweet
I hope that my article has been helpful. If you have any queries or opinions to add, then please let me know in the comments.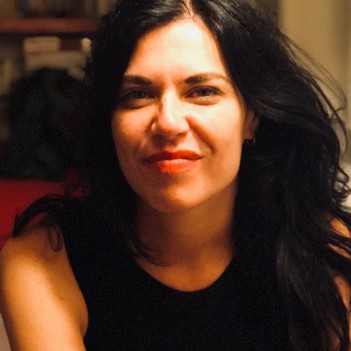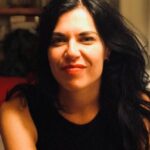 Liliana is
Invgate's
CEO and the mother of a beautiful young girl. Originally trained as a Corporate Lawyer, her career twisted into different business areas driven by her passion to make things happen and to help others. Her role at InvGate is to serve her people to be in the right place maximizing their capabilities in order to be happy and successful. That is also exactly what everybody at InvGate does for its customers and stakeholders.