There's been a lot of ideas, prophecies, and discussions of what the "new normal" will be once our lives return to a less chaotic, less stressful schedule. However, what we do know is that we won't return to life as it was pre COVID-19, pre-March 2020. From concerns about contagions, viral loads, social/physical distancing, how we'll interact with our peers at work, how formal or not we need to be on a video call, should we or can we hug friends, shake hands, etc. If we look at other cataclysmic events, e.g., 9/11, we know not all the changes that result from these types of events are necessarily bad. We'll adjust, we'll figure out how to do what we want and need to safely, and some will figure out how to thrive in the new environment, with unwritten rules on our behaviors. This article looks at ITSM in the post-crisis world, i.e. ITSM in the new normal.
So, what will this mean for IT service management (ITSM)? Will it be more or less relevant? Can the ITSM frameworks and methodologies help us adjust, or will it hinder us achieving credibility with our customers? How will working remotely affect our relationships with our suppliers, customers, and other stakeholders? How have the needs of these stakeholders changed? How do we maintain our competitive advantage and increase that advantage in the "new normal"?
What will the 'new normal' look like for #ITSM post COVID-19 pandemic? Here @ITSMNinja explores 5 key changes he expects to see within the industry. #COVID19
Click To Tweet
Working from home will be the norm
The first significant change is that working from home (WFH) is part of this "new normal." However, WFH is not for everyone, nor is it possible for everyone. It does make most organizations rethink how they deliver value. In terms of ITSM in the new normal, not only must we consider the outcomes, but (as we should have done previously) how do each of the customer touchpoints affect the overall customer experience and effort? How can and will we leverage technology to maintain the camaraderie, teamwork, and culture of an organization? How will augmented reality (AR) and virtual reality (VR) be leveraged in a business-to-consumer (B2C) and retail environment, e.g., so we can see how we look in an article of clothing? How can we maintain the conversations throughout the day with our co-workers, where so much of the knowledge sharing is done? How will organizations ensure employee loyalty and engagement, if I spend more time at home alone, or talking to customers? Will I have my collaboration toolset open when working so we enable those human-to-human interactions that are needed to build and maintain loyalty and engagement? Instead of a text, will we have a screen pop up with the person asking the question vs. a text box? Can I turn it off outside work hours, or will some organizations still expect workers to be available 24×7, for any task, regardless of priority? How do we separate work from personal, or don't we?
ITSM in the new normal – expectations will change
For ITSM in the new normal, our expectations, needs, and wants will change as other things change around us. It's not just the shiny object syndrome (SOS), but when we observe someone else with the productivity tools that would benefit us and our customers, how long will it take the organization to respond? To meet this new challenge will require organizations to be more agile, not only agile software development, but organizational agility, the ability of the organization to respond quickly to customer needs and wants. This means HR, Finance, Facilities, Engineering, Development, and Customer Support will all need to be agile, and we'll need to work in a more enterprise-based view, not the functional, siloed models that hinder many organizations today. Work methods, documentation, process flows, automation, and toolsets will need to change faster, and customers will need to understand that partnering with their service provider will provide the highest chance of success.
In this so-called 'new normal', work methods, documentation, process flows, automation, and toolsets will need to change faster, says @ITSMNinja #ITSM #COVID19
Click To Tweet
Automation will rise in importance
In fact, automation will continue to be critical in reducing costs, increasing efficiencies, and contributing to more engaging work for people. People need to be connected to content when we know what to do (automate), and to people when we're not confident we know what to do. Automated remediation will also continue to advance, with predictive capabilities that will reduce the impact of service and product failures. The ITSM tools need to be leveraged, yet optimization is first needed before automation. AI, machine learning (ML), and analytics will be used to better understand what is occurring, and how to improve current products, services, and workflows.
Knowledge will be vital
As organizational goals and objectives are different, as are the starting points (baseline), and organizational capabilities, there is no one single best way to do this. However, organizations need frameworks that will help them develop their capabilities. The principles of Knowledge-Centered Service (KCS) and the ITIL 4 guiding principles can both provide the guidance that will enable organizations to make better decisions. The days of a siloed mindset between business units and their service providers is over. While we don't know specifically what will exist, we do know that it will be different from what it is today.
Also, as noted previously, service management, ITIL, or enterprise service management concepts will be adopted by more organizations. Initially, the enterprise service desk will be adopted by more organizations as this is one of the easiest ways to improve customer experience and reduce customer effort. However, to be successful with ITSM in the new normal, these organizations will need to adopt effective knowledge management and, for most organizations, this will mean adopting the KCS methodology from the Consortium for Service Innovation. With KCS, everyone in their support role is a knowledge worker, and there is a product, knowledge, which is reused across the enterprise and by customers.
Teams will change
Working in self-contained teams (e.g., DevOps) will continue to grow and mature. People (customers and service providers) will work more in these types of organizations and roles may vary between different teams as organizations learn how to structure their teams to provide higher levels of service and facilitate the desired customer outcomes more effectively. This structure will also allow people to use more of their skills and capabilities, increasing engagement, job satisfaction, and employee loyalty. I expect to see continued adoption of the Skills Framework for the Information Age (SFIA), as this will allow organizations to better understand the capabilities that exist within their organizations, what is needed, and utilize people more effectively.
@ITSMNinja expects to see continued adoption of SFIA in this 'new normal', allowing orgs to better understand the capabilities that exist within their orgs, what is needed, and utilize people more effectively. #ITSM
Click To Tweet
DevOps adoption (principles) will also continue to grow, as organizations realize the value from adopting these principles and developing their culture – achieving organizational goals consistently. Development, support, and operations groups will continue to blend into one, cohesive, virtual team; and service providers will be integral to the success of these teams. Organizational lines will continue to blur, as people will collaborate more, reducing risk of failure and increasing organizational success. Organizational change management will play an important role for ITSM in the new normal too.
ITSM in the new normal – in summary
While we don't know everything that will change, what we do know is that the world has changed, and organizations will need to transform (i.e., change behaviors) to continue to be successful and meet the changing needs and wants of their customers. The rate of change will continue to accelerate, and organizations must adapt to meet it. In terms of ITSM in the new normal, service management is a framework that will allow us to do this successfully, as long as we remember it's about value, people, the experience, and the effort; supported and facilitated by the practices, processes, procedures, work instructions, and technology.
Would you like to read an article on service availability management?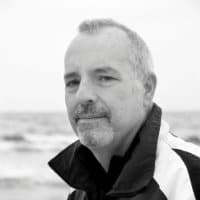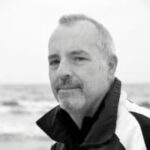 John Custy is the Managing Consultant at JPC Group and has spent his career working in IT and service management organizations; providing a practical, pragmatic approach to service management by understanding it's about the people and outcomes first, then the processes, and finally the technology. He's also a well known educator and speaker on service management having presented at industry conferences worldwide.
In addition to the day job, he is also an Associate Consultant at ITSM.tools.