Pre global pandemic the global IT service management (ITSM) conferences were quite rightly focused on the issues of employee well-being and mental health. The IT industry appeared to have woken up to the need for better "people management" and the importance of employee well-being in ITSM. Then the pandemic happened, and not only did the in-person conferences cease, but the topic of employee wel-being in ITSM (along with others) also disappeared from the radar for many.
The topic of #wellbeing is an important one. Please help us to understand how the #ITSM industry is doing in this area, by taking this quick, anonymous survey.
Click To Tweet
After the first phase of the pandemic, ITSM.tools ran a Well-being in ITSM survey (in the latter half of 2020). The findings are at the end of this article, but it's probably best if you don't look at them before completing the 2022 survey.
The impact of the pandemic (including changed ways of working) on your wellbeing
The way that the pandemic continues to affect the working world means that we'll probably never get back to the "working life" of 2019 – in terms of both the good and the bad, and potentially the ugly. Undoubtedly there were positives from the crisis. For example, working from home (and then anywhere) removed the stresses of the daily office commute and perhaps allowed us more family time than ever before. But how has the pandemic and the associated changes – which are more than simply the ways of working – adversely affected the well-being of people? From the effects of remote working (and the lack of face-to-face interaction with colleagues) to concerns around long-term employment or how to get a new job.
The complexity of our #wellbeing isn't black & white, but we do need to do more to understand it & help each other with it in the world of #ITSM. Please help by taking this quick, anonymous survey.
Click To Tweet
Of course, the complexity of our well-being isn't so black-and-white. But, hopefully, these simple examples are sufficient to paint a sketch of how the last two years have potentially affected our well-being in ITSM, whether we realize it or not.
The 2022 well-being in ITSM survey
So, please help ITSM.tools to help others – including yourself – by spending a couple of minutes completing our anonymous, seven-question (and they're multiple choice) survey on well-being in ITSM. The findings will be published on the ITSM.tools website once we receive sufficient responses. UPDATE: The well-being survey results are here.
Thank you for participating in the survey. If you'd like to speak confidentially about how you're feeling (or about a friend, family member, or colleague), please get in touch with a (charitable) organization such as SANE (in the UK) or similar that's available where you live.
Help @ITSM_tools to help others – including yourself – by spending a couple of minutes completing our anonymous, seven-question (multiple choice) survey on #wellbeing. #ITSM
Click To Tweet
The previous well-being in ITSM survey results (from H2 2020)
Our 2020 survey highlighted the following well-being issues:
76% of survey respondents thought working in IT would get harder in the next three years, and only 18% thought not.
23% felt their personal efforts weren't recognized, and 53% stated it sometimes happens but not enough. So 76% of survey respondents felt undervalued in their jobs.
52% stated that working in IT has adversely affected their well-being to some extent, significantly down from 71% in the 2019 survey.
69% stated that the pandemic adversely affected their well-being to some extent.
45% felt that their immediate manager was not suitably skilled in identifying and dealing with employee well-being issues. Another 29% thought that they were only partially skilled. Worryingly, the total – 74% – was three-quarters of line managers.
24% felt that their employer doesn't have suitable mechanisms for preventing and helping with employee well-being issues. This figure was an improvement – down from 37% in 2019. Another 44% thought they needed improving, up 10% from 2019. Meaning just over two-thirds of companies had potential "failings."
20% preferred working in the office while 60% preferred home working, and 17% had no preference.
You can read more detail on these figures in The Post-COVID State of Well-being in ITSM – the Good, the Bad, and Maybe the Ugly article. Plus, there's further analysis in the Well-being Issues in ITSM – What's Causing Them? article.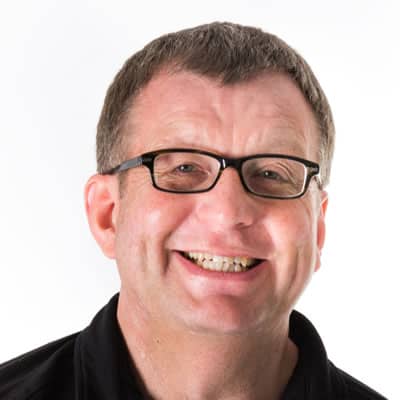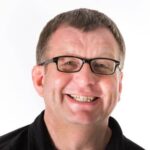 Principal Analyst and Content Director at the ITSM-focused industry analyst firm ITSM.tools. Also an independent IT and IT service management marketing content creator, and a frequent blogger, writer, and presenter on the challenges and opportunities for IT service management professionals.
Previously held positions in IT research and analysis (at IT industry analyst firms Ovum and Forrester and the UK Post Office), IT service management consultancy, enterprise IT service desk and IT service management, IT asset management, innovation and creativity facilitation, project management, finance consultancy, internal audit, and product marketing for a SaaS IT service management technology vendor.