Let's talk about ITIL knowledge management. The art, or science, of the organizational capability known as "knowledge management" is already over two decades old. Its benefits are easy to quantify and articulate, yet many organizations still struggle to get ITIL knowledge management right. This is true across all corporate business functions, but it's especially relevant for IT organizations, and their service desks, that are increasingly reliant upon knowledge. This is the first in a series of ITIL knowledge management related articles that together present a picture of the state of ITIL knowledge management in IT service management (ITSM) and, in particular, in the context of the IT service desk.
The power of knowledge management for ITSM and IT service desks
As already mentioned, knowledge management as a corporate capability is nothing new – having been initially fashionable at the end of the last century.
From an ITSM perspective, it was added as "a separate process that supports other ITSM processes" in ITIL v3 (published in June 2007). And prior to this, ITIL knowledge management was subsumed within the more-limited number of IT service delivery and support processes of ITIL v2.
In many ways, this separation of ITIL knowledge management from the day-to-day IT operations – even if just perceived as such – has been part of the issue for IT organizations struggling with knowledge-sharing success.
But putting the barriers to knowledge-sharing success to one side for now, there are so many ways in which IT service desks can, and will need to, benefit from ITIL knowledge management. Please read on for some examples…
18 benefits of knowledge exploitation
This subtitle is very deliberate – i.e. mentioning knowledge exploitation and not ITIL knowledge management – because the power of knowledge is aligned to its use, and exploitation, not to its management.
For example, a company could have the best knowledge identification, capture, organization, and management capabilities, but still struggle to exploit its collated knowledge – failing with its distribution. Why? Because the real value of knowledge is ultimately driven by its effective use and reuse.
Putting the semantics to one side for a moment, there are numerous benefits to be realized from ITIL knowledge management. These can be viewed through a number of different – yet overlapping – lenses, for instance:
ITIL knowledge management benefits through a business outcomes lens
1. Better outcomes through increased "collaboration," especially when organizations grow in size and complexity
2. Lost productivity is minimized – from finding answers/solutions more quickly through ITIL knowledge management to the minimization of downtime (in an IT context)
3. Reduced operational costs – with quicker access to needed resources and decision-making
4. Reduced duplication of effort and "wheel reinvention" thanks to ITIL knowledge management and knowledge reuse
5. Providing an infrastructure for innovation across team and functional boundaries.
ITIL knowledge management benefits through an operational lens
6. Greater consistency of operations and outcomes
7. Increased operational efficiency – from decisions through to actions that are helped by ITIL knowledge management
8. Increased operational effectiveness
9. Quicker problem-solving and opportunity assessment
10. Maximum use of scarce people types and their knowledge
11. Providing a platform for improvement.
ITIL knowledge management benefits through a people lens
12. Empowering staff with collective knowledge – all staff know more than they personally know with ITIL knowledge management
13. Greater awareness of "the important things"
14. Reducing the risk and impact of employee (and their knowledge) loss
15. Quicker onboarding and training of new staff
16. Increased staff motivation and morale (because work is made easier with ITIL knowledge management).
ITIL knowledge management benefits through a customer lens
17. Better customer-level outcomes
18. A better customer experience (across speed, quality, and cost).
At this point, everything seems great – there's this organizational capability called knowledge management and ITSM's ITIL knowledge management offers a multitude of benefits – "So, where can we buy it?"
Sadly, it's not that simple, and, in my other ITIL knowledge management article, I'll explain why. You can read more about knowledge sharing in a paper I wrote for Kaleo Software: "Prepare Your IT Service Desk for Its Knowledge-Powered Future Now." This is available on the Kaleo website.
This 2018 ITIL knowledge management article was updated in 2023.
If you liked this ITIL knowledge management article, then please take a look at these: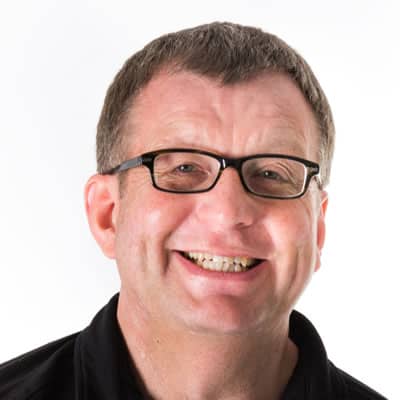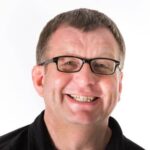 Principal Analyst and Content Director at the ITSM-focused industry analyst firm ITSM.tools. Also an independent IT and IT service management marketing content creator, and a frequent blogger, writer, and presenter on the challenges and opportunities for IT service management professionals.
Previously held positions in IT research and analysis (at IT industry analyst firms Ovum and Forrester and the UK Post Office), IT service management consultancy, enterprise IT service desk and IT service management, IT asset management, innovation and creativity facilitation, project management, finance consultancy, internal audit, and product marketing for a SaaS IT service management technology vendor.