Are you planning on becoming an IT service desk manager? If so, then this article is just for you. Please read on as I cover much of what's needed to get you into this role – from the route taken to qualifications that will help.
The Most Common Route to IT Service Desk Manager
There are a number of paths you could take to become an IT service desk manager, the most obvious of which is to work your way up through the IT service desk, starting as a service desk agent. Once you have a year or two under your belt as a service desk agent, if a more senior – and potentially a management – role is on your radar, it makes sense to progress into a service desk team leader role.
Here you will be able to start working on your management and leadership skills. This will require a serious mindset adjustment as you get used to being responsible, not just for your own work, but for that of your team too. After this, and potentially another couple of years hard work, you should be well on your way to securing yourself the position of IT service desk manager.
Although previous IT service desk experience is highly recommended, there are certainly other ways to get into this position. If you've gained management and leadership skills and capabilities in your previous jobs outside of an IT support environment, then you might want to look at some of the IT (support) qualifications that will appeal to hiring managers.
Suggested IT Qualifications
Each recruiting organization will have its own views on what they're looking for in an IT service desk manager and the required and desirable traits will vary. That said, there are some qualifications that, should they appear on your CV, will help you to stand out from the applicant crowd and prove your dedication to IT support (and perhaps, beyond this, other IT service management (ITSM) roles).
ITIL 2011 Foundation – Not all organizations follow the ITIL framework but it's certainly a good idea to get yourself acquainted with it, regardless. The ITIL Foundation certificate is actually ideal for IT service desk agents too. So, if you want to be in a leadership position, it'll definitely help to know this stuff.
ITIL Intermediate Module (Service Operation) – The ITIL intermediate modules offer a more in-depth look at ITIL, some of which are ideal for IT service desk managers. The Service Operation module looks at managing the processes within the Service Operation stage of the ITIL lifecycle. This makes it one of the most beneficial modules for anybody wishing to manage an IT service desk.
HDI Certifications – "For over 30 years, HDI has partnered with thousands of organizations to improve their customer service and service management performance by educating their people, elevating their processes, and empowering their strategy." And it offers a variety of IT support certifications ranging from "HDI Support Center Analyst" to "HDI Support Center Director." Plus, of course, one focused on the role of IT service desk manager.
Service Desk Institute (SDI) Service Desk Manager Training – SDI is "the global network and community for service desk professionals." They've been around since 1988 and offer a variety of training and events to help you along your IT service desk career.
BCS Specialist Certificate in Service Desk & Incident Management – This qualification gives those who take it what's needed to confidently understand what's required to successfully manage an IT service desk and the incident management process.
Whichever route you take to become an IT service desk manager, to succeed in the role you will also need exceptional communication skills, the ability to remain patient, an organized mindset, flexibility, and – if you come from a background outside of IT – demonstrated technical knowledge to prove your ability within the industry. If any of these skills and capabilities are missing from your repertoire, I definitely recommend working to improve these before taking on the role.
Which other skills or qualifications do you think IT service desk managers would benefit from? Please let me know in the comments below.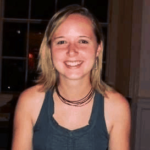 Emma is an IT BA currently working in the charity sector. She enjoys helping organisations to explore the technology available to them and working on projects that deliver positive transformations.
She is a keen writer with a background in IT Service Desk Management, process improvement and system administration.