So, what should you be doing with your organization's IT service management (ITSM) capability next year? Have you been looking for inspiration and advice elsewhere – maybe the raft of "ITSM in <<insert next year>>" articles that appear at this time of the year? However, not everyone has the time to write an "ITSM in 2020" post, so this article brings together the 2020 opinions of a variety of people from 18 ITSM tool vendors and two support-professional membership bodies. These are people who have, if you stop to think about it, their fingers on the pulse of what's happening in the ITSM industry right now – taking onboard inputs from their customers, their own employees and partners, and analyst firms and other advisory services.
So, what does the "crowd" think 2020 will hold for ITSM?
It might seem a little old fashioned, but I still love word clouds for quickly understanding the main themes in long bodies of text. Here's what the 20 contributors have written about: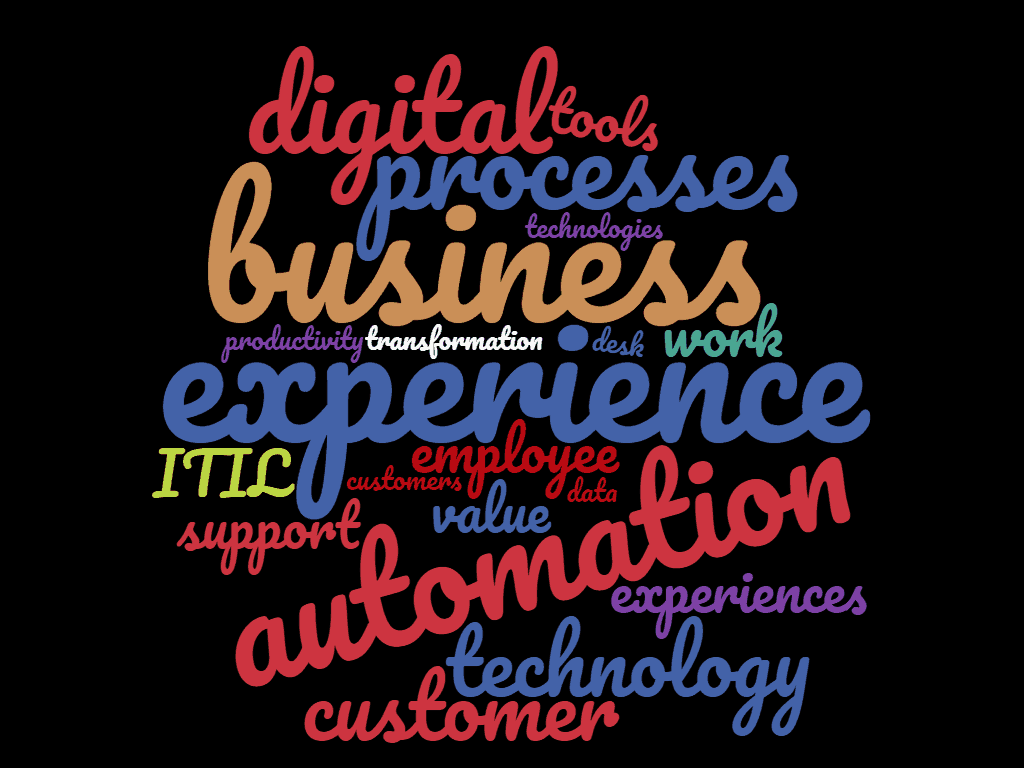 You'll notice that, as expected, there's "digital," "automation," and "ITIL" looming large in the cloud. But perhaps you didn't expect to see "experience" – as in "employee experience" – to be the dominant word along with "business."
If you want to dig into the 20 2020-focused contributions that support this word cloud, then please keep reading.
What the individual contributors said
The following contributions are listed in the order in which they were received – the good old fashioned first come, first served method. In the main I've only edited them lightly, mostly to shorten individual entries.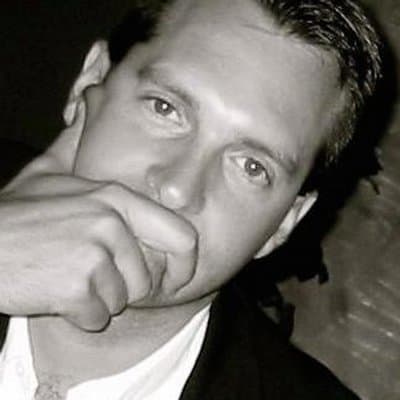 Matt Klassen,
VP Product Marketing, Cherwell Software
"In 2020, the focus for intermediate maturity organizations should be on transforming employee experience. Leading organizations are rethinking their approach to portals and self-service – now the focus should be on providing tailored experiences for your different employee personas, engaging them, where they are, to provide more digital-friendly and automated daily work experiences.
It's why Cherwell is committed to improving IT operational efficiency and maturity, transforming employee experience and productivity, and driving more value into the business with IT-led service management."
If you would like to read more from Matt, then please click through to Why Extend Service Management Beyond IT.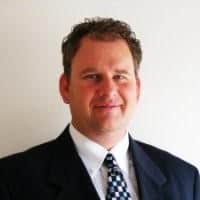 Bruce Randall,
Director of Product Marketing, ServiceNow
"2020 metrics for success should be all about the service experiences you deliver to employees. We're talking ALL employees… IT plus everyone else.  And the benefits of this focus to IT can be huge, delivering 20% or more in productivity gains using conversational virtual agents. See this example about focusing on employee service delivery experiences from Accenture."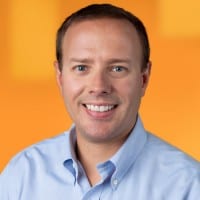 Matt Cox,
Senior Director of Technical Services for ITSM, SolarWinds
"In 2020, expect to see greater focus on extensibility of service management and integrating your ITSM tool with other business-critical applications. This will help break down silos within IT and across the organization. It also represents an opportunity to create a platform of connected applications and data across different technical teams within a complex organization.
With greater connectivity of data and applications, ITSM practitioners will be better able to implement automations for more efficient service delivery. Based on a recent survey of our customers, 63% of IT pros indicated that automations will be a critical feature in enhancing the employee experience this coming year, so we've put together a 7-step guide for service desk automation in 2020."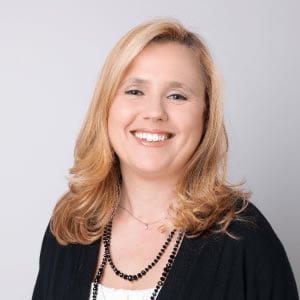 Sarah Lahav,
CEO, SysAid Technologies
"In 2020, staff wellbeing will finally be seen as a ticking timebomb for ITSM. Not only will managers need to invest more in the wellness of their employees, but each individual will need to be more aware and take responsibility for their own health and wellbeing. If we don't, then who is going to want to work in IT long term?"
You can read more about Sarah's predictions for ITSM in 2020 in her 5 ITSM Trends and Predictions for 2020 blog.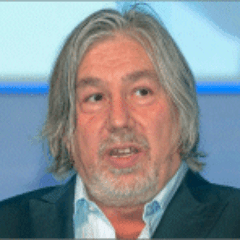 Don Page,
Strategic Director of Service Management, Marval
"The last period has been focused on technology: cloud, digital transformation, artificial intelligence (AI), chatbots, DevOps, and such like. But no matter how much we spend or engage with technology, people should and will remain our killer application and focus. With the emphasis on ITIL 4 being on customer perception, value, stakeholder satisfaction, and loyalty, 2020 looks set for a change of focus.
In 2020, we need to focus more strongly on 'successful service outcomes' and not just traditional service level agreements (SLAs) but a combination in line with the customer experience (CX). We're humans and not robots. We are guided by emotions and not simply targets focused on fix times or color-coded reports in red, green, and amber. The customer experience should be measured using an eXperience Level Agreement (XLA), which measures what matters to people during their day-to-day experience. A quote by Maya Angelo (poet, singer, and civil rights activist) sums up my thoughts: 'People will forget what you said, people will forget what you did, but people will never forget how you made them feel.'"
Alfredo Deambrosi,
Content Marketing Manager, Perspectium
"The volume of data continues to skyrocket. So ITSM leaders and teams also face rising challenges to maintain data quality – while taking advantage of new data insights. In 2020, they will be looking to sync systems with the security and scalability required of a growing enterprise."
You can read more on Perspectium's view on 2020 in Your 2020 Vision – 11 Tasks to Tackle.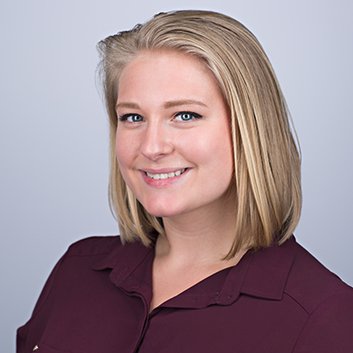 Scarlett Bayes,
Senior Research Analyst, Service Desk Institute
"One of the most important things ITSM practitioners should be focusing on in 2020 is the upskilling support staff. With the digital gap widening as technology continues to develop, organizations are finding that their staff does not possess the skills necessary to help drive the company forward, and recruiting for these skills present more challenges. Understanding what skills your service desk team will need to support the ongoing business strategy will not only help develop the organization, it will also greatly improve staff morale, reduce the risk of redundancies, and embed continual development into your culture."
SDI's View from the Frontline looks more deeply at where the IT support industry is going.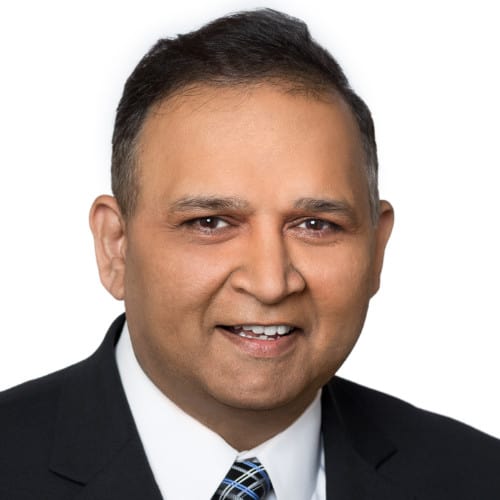 Akhil Sahai,
Chief Product Officer, Symphony SummitAI
"AI will continue to be at the forefront of trends for 2020 and we will continue to see AI-driven automation affecting how service management is done. Mobility will be another key and continuing trend in the coming year, as end-users' expectations for a business-to-consumer (B2C) experience from their business-to-business (B2B) applications expand. As a result, ITSM practitioners should expect to increase the adoption of strategies and models that allow for anywhere, any device access to service management, which will require implementing more automation and AI to achieve this type of flexibility."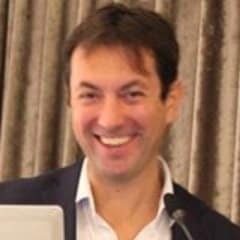 Simon Nugent,
CEO, Alemba
"Innovations in self-service technologies and automation are changing the way ITSM practitioners think about customer experience. At Alemba, we believe great customer experience starts at home – that empowered service and support employees provide better services for their customers. In 2020 we'll continue to focus on creating better employee experiences by providing interfaces tailored to individual roles such that team members can engage with the technology in a way that they enjoy and find the most productive."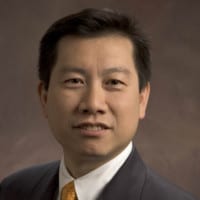 Wai Wong,
CEO and Founder, Serviceaide
"For 2020, adoption of AI technologies will become a key driver as companies continue their focus on driving a digital transformation. For IT, AI adoption should be a priority – in order to be a strategic partner, they need to offload repetitive tasks and focus on how to add value across not just service management but all lines of business. The idea of value can be articulated as making it easier for end-users (employees and customers) to more easily receive support and help in an intuitive and timely manner; as well as offloading mundane and repeatable work.
IT also needs to understand business goals and have a plan for resource capacity ahead of demand. This additional demand to 'do more' without adding costs will require IT to examine current costs and necessary skillsets. Given that ITSM is inherently manpower intensive, a key digital transformation is for ITSM to free up the manpower and resources, without sacrificing end-user experience. This also frees up strategic capacity for IT to support, engage, and partner with the lines of business executives to leverage technology to accelerate business objectives."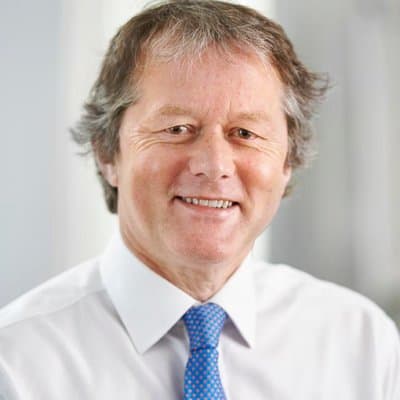 Geoff Rees,
Director of Sales & Operations, Sunrise Software
"Sunrise has seen a trend, and we can only expect and encourage more of the pragmatic mindset coming to the fore in ITSM. ITSM practitioners seem more open-minded and are thinking beyond IT, ITIL, and technology to put themselves in the place of the customer and get better results.
They are learning from other industries, applying processes and mechanisms beyond IT via user groups and other forums. True benefit-driven enterprise service management is kicking in – whether customers call it this is another matter – but they are reaping the benefits. Successful implementations of self-service are the norm now when IT acts more pragmatically."
You can read more on this in 2020, Year of Pragmatic ITSM.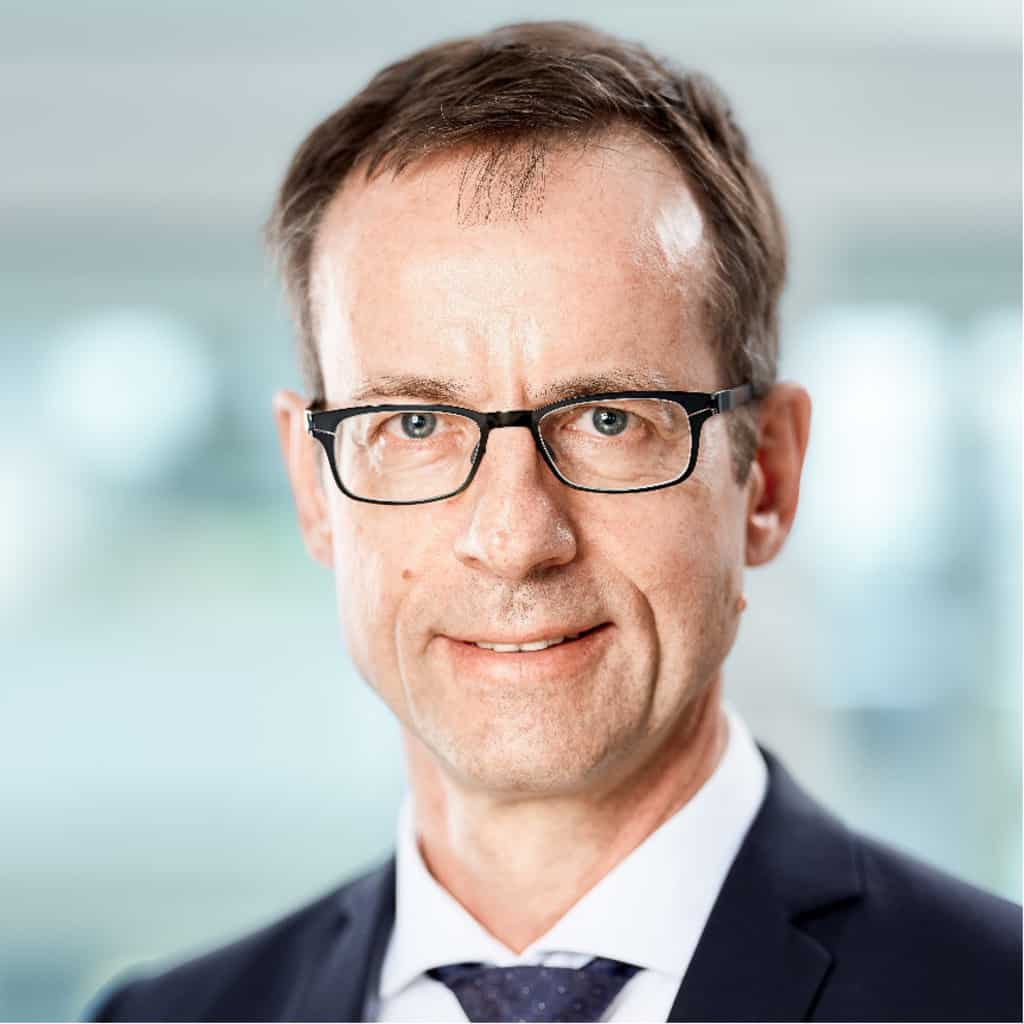 Martin Landis,
Business Unit Manager Product Marketing & Partner Management, USU
"So far, digitization has focused primarily on business-critical processes in production, sales, or customer service. In 2020, however, the focus will also be on company-internal processes. An essential task for IT will be to increase the degree of digitization within the entire company through the use of enterprise service management tools in order to increase the productivity of valuable human resources."
You can read more on this is USU's Enterprise-wide Process Automation white paper.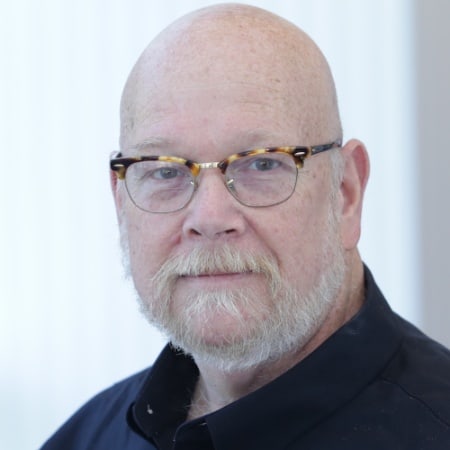 Roy Atkinson,
Senior Writer/Analyst, HDI
"Into 2020 and beyond, HDI believes that ITSM practitioners should be focused on working closely with the business leaders in their organizations to reach business goals using the most relevant methodologies, frameworks, and tools. We are seeing evidence that organizations are moving away from a single-framework mentality, and learning to adopt and adapt ITIL, DevOps, Agile, VeriSM and other ways of thinking about delivering services.
This is reflected in the finding that fewer organizations are aligning their technology purchases with a single framework – The State of Technology and Operations in 2019."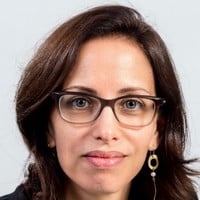 Michal Hayet,
COO, That's IT Technologies
"Following our customers lead, our focus at IT Care Center for 2020 is 'intelligent ITSM.' Where, on top of the ITSM fundamentals, this includes predictive analytics, AI, autonomous processes, and self-improving automation that improve efficiency and the end-user experience.
These advanced tools will be part of the ITSM tool, implemented in the common ITSM processes, with ready-to-use content and supervised learning to locally adjust and improve the intelligent ITSM capabilities."
If you want to read more on Michal's trends for 2020, then the 5 Key ITSM Trends for 2020 blog is here.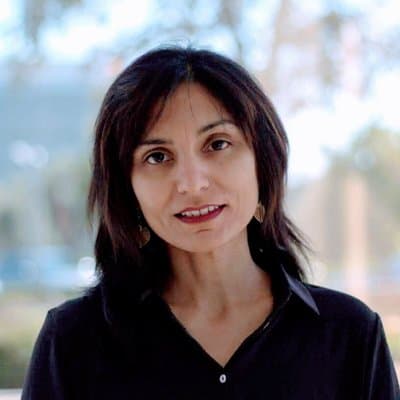 Vidhya Srinivasan,
VP Solution Marketing, BMC Software
"2020 is a year for ITSM practitioners to embrace some critical priorities to help accelerate growth and innovation for the enterprise:
DevOps-Ready Service Management – organizations need to leverage modern service management tools that can integrate change management into the plan, build, and deploy stages.
Cognitive Service Management (CSM) – traditional ITSM is no longer sufficient to meet the increasingly complex demands of the multi-cloud, multichannel, multi-device world. Technologies such as AI and robotic process automation (RPA) will help remake employee and customer experiences, and are becoming inextricably linked with digital transformation.
Consumer-Grade Service Experience – the future of service experience is constantly being reset with the consumerization of the enterprise. Delivering an intelligent experience through the channel of user's preference – be it Skype, mobile, Slack or other channels – is critical for welcoming 'Gen Z' employees into the enterprise."
More on this can be read here: Future of Service and Operations Management.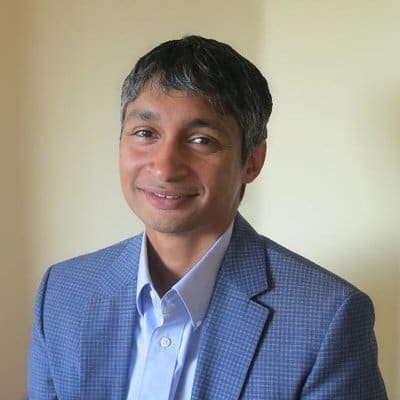 Ravi Tharisayi,
Head of Product Marketing, Jira Service Desk, Atlassian
"Best practices for DevOps and Agile will continue to influence ITSM as ITIL 4 transitions from concept to proven practice. Modernizing teams will embrace ITIL 4's guiding principles by taking important first steps such as incident postmortems, the adoption of Kanban boards, and collaborative swarming. You can learn more in Atlassian's Guide to ITIL 4."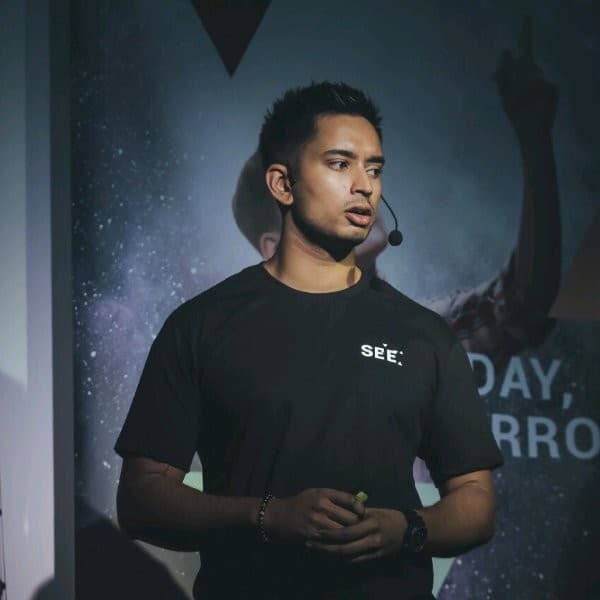 Sumit De,
Head of UK Consultancy, TOPdesk
"All the big think tanks and analytical firms spent 2019 telling us that best practice guidelines aren't one size fits all. Now, organizations must spend time and resources tailoring best practice advice to fit their individual needs and goals. Hence, 2020 is the time for organizations to step up and figure out how to make digital transformation work for them – after all, the honeymoon period for getting it wrong is over.
There's a big emphasis on automation going into the new year, but before focusing on this, be sure that your current environment is efficient. To reap the long-term benefits of automation, re-design processes and build concrete foundations. There's no value in automating inefficient processes.
We will still be talking about AI in 2020 too. But, for AI to become intelligent, organizations must feed it with intelligent processes. Spend this year improving your business intelligence (BI) to make sure that AI can work optimally – remember, BI before AI."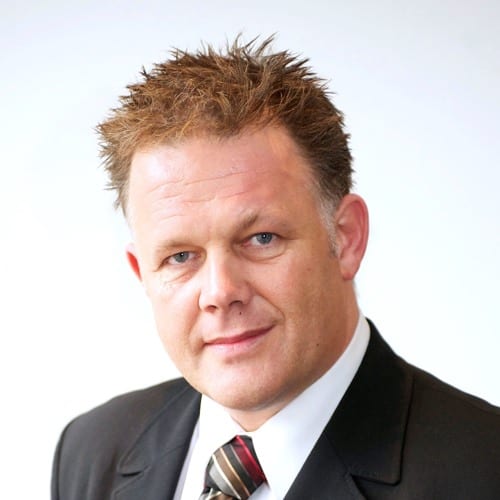 Patrick Bolger,
Chief Evangelist, Hornbill
"In 2020, enterprise service management, collaboration, automation, and integration are what practitioners need to focus on if they want to add value.
Additionally, in today's digital age the (expectations) bar has been raised, across private and public sectors alike, and these liquid expectations are accelerating demand for frictionless service experiences. This means personalization, access to new services, ease of consumption, collaboration, and intelligent automation – all delivered with the same or fewer resources."
Patrick has written more on this in a new ITSM.tools article: Service Management in 2020 – the 6 Key Challenges.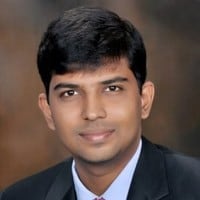 Kumaravel Ramakrishnan,
Director ITSM solutions, ManageEngine
"2020 will be about delivering a seamless experience across the digital workspace. IT service desk teams should focus on building a 360-degree enterprise service management approach that is capable of catering to the technology requirements of various personas and roles in today's digital workspace. This should be complemented by enabling multiple preferred channels through which end users can report issues and request services. And in order to do this effectively, ITSM practitioners should build service desk processes that are integrated with other IT management practices, such as Active Directory management, endpoint management, and security management, as well as key business processes."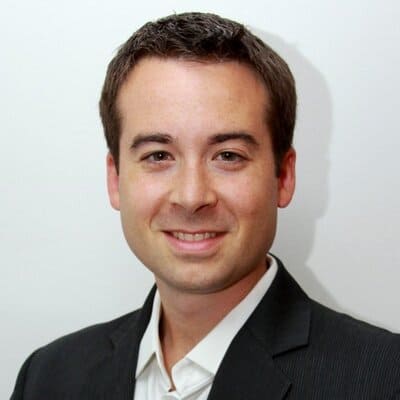 Evan Carlson,
VP Sales North America, EasyVista
"In 2020, I see four key areas of focus:
IT and business leaders are talking more about AI but are having challenges when it comes to developing and implementing AI-specific applications for ITSM tools. The production of more real-life use cases will help demonstrate the business value of AI applications in the service desk, including chatbots, virtual agents, and intelligent automation.
Enterprise service management is becoming a more common practice, but it is essential for organizations to focus first on understanding the full range of capabilities of ITSM tools in order to leverage them outside of the IT support role and into other departments.
Customer and employee experience seems to be a more popular topic that focuses on increasing productivity and efficiencies in ITSM through the use of technologies, including self-help technologies that help automate processes and intelligent knowledge management systems.
Although this is something that goes beyond ITSM, focusing on the overall wellbeing of employees, whether this is at work or in their personal lives, is something that IT managers will be prioritizing more. AI technologies and automation will also play a big part when it comes to increasing productivity and lowering stress levels for employees."
So, that's what 2020 looks like for the 20 people who kindly contributed to this article. What do you agree with? What would you add? What do you disagree with? Please let me know in the comments.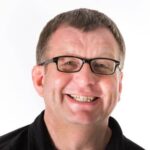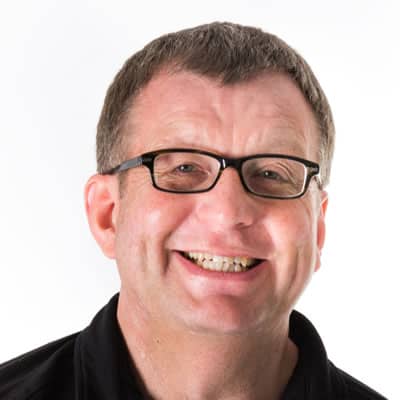 Principal Analyst and Content Director at the ITSM-focused industry analyst firm ITSM.tools. Also an independent IT and IT service management marketing content creator, and a frequent blogger, writer, and presenter on the challenges and opportunities for IT service management professionals.
Previously held positions in IT research and analysis (at IT industry analyst firms Ovum and Forrester and the UK Post Office), IT service management consultancy, enterprise IT service desk and IT service management, IT asset management, innovation and creativity facilitation, project management, finance consultancy, internal audit, and product marketing for a SaaS IT service management technology vendor.