In my previous article for ITSM.tools, I highlighted some IT service management (ITSM) predictions for our post-COVID-19 future. In this article, I share some practical activities that organizations – including yours – can take to plan for the "new normal," particularly around data and governance.
What's new? What's normal? What's next?
As we move out of the first phase of the COVID-19 pandemic, blinking in the bright summer light after months of lockdown "darkness," a number of new challenges and questions arise.
One major challenge, for every person and organization, is how to balance the continuing need for personal safety and vigilance, with the growing need to return to "normal" life and work. The lockdown has mostly been successful as a blunt instrument to reduce the scale and impact of the virus. We now, however, enter a messier phase where we need to do more to mitigate other developing problems, such as saving our economies, businesses, and jobs, managing mental health, resuming our children's educations, and balancing other healthcare needs.
The virus has been a massive tragedy for many people, but now there are demands on how to move forward to ensure that we have a sustainable future. To do this we need clarity of thought, good supporting information, plus a resolve to do what's needed – for both individuals and organizations. The virus is still a terrible threat, but continued lockdown is also highly dangerous and disruptive. We all now need to engage directly with more people in challenging situations, and we need to make clear value-judgments and plans, as well as taking care and precautions to minimize risk.
In this article, @BarclayRae shares some practical activities that organizations – including yours – can take to plan for ITSM's post-COVID-19 future. #ITSM #COVID19
Click To Tweet
In our post-COVID-19 future, what's new?
If there's one prevailing value that has emerged from the pandemic for me it's the power of data.
The "R" number, the grim statistics of infection and mortality, the levels of testing and readiness, the numbers of job losses and closures, and the trends and implications of daily data. All of this has been right at the center of the visible news and updates, clearly supporting decision-making and driving business direction, political debate, healthcare, life choices, and much more. Data has always been used for these things; however, it has taken center-stage in the way many governments have used, followed, or ignored it. There has never been such a tangible focus and demand for data analytics as a means to drive behavior, policy, and decision-making.
We also now know that the nature of many areas of work, travel, and social and business interaction will be changed forever. As a regular traveler for work over the last 40 years, I find myself questioning the future of the kind of work I do, as this has been mostly face-to-face interaction. I, along with many others, and now contemplating what, if anything, I can do to change my approach and manage direct contact safely and with confidence in the future.
I've spent my working life on all sorts of trains, planes, and in the back of dodgy taxis to get to clients – from Icelandic fjords to Malaysian jungles, and many dull business parks in-between. This will be changed forever, and I need to sort out the positive and negative impacts of this. I rather enjoy the lack of constant travel stress, even if I do miss visiting new places and meeting new people. I don't miss the dodgy taxis and bad hotels – but I want to use the opportunity to reduce my carbon footprint at last. In London, I could often look up and see up to 30 planes circling in hold at any time of day – it's genuinely inspiring now to maybe just see one, and through clean air!
The way we work, where we work, and who we work with, has all been transformed and challenged – for better and for worse – and we need to reflect on this.
In our post-COVID-19 future, what is normal?
We have some new norms in terms of how we work – some good, some less so. We should accept, however, that there'll be no return to the old "normal." It'll take some time – probably years – for the effects of the virus to allow all of us to return to previous norms of social and vocational interaction. The new normal for some time will still be a reclusive Microsoft Teams/Zoom-filled schedule, peppered with home-schooling, and risk-laden trips to shops and parks for necessary errands.
In our post-COVID-19 future, it's clear that there'll be a limited return to the old ways of attending and participating at work. Knowledge workers, including providers of IT and support services, are potentially the most transformed, as they can do a lot of their work almost anywhere. In many cases, this will mean organizations moving to more permanent flexible working models, while reducing their office footprint costs. If we can make virtual home-based IT service desks work (even on a large scale), then we can certainly move many other IT workers offsite.
Whatever the new normal is or becomes – it won't be the old normal. There's been enough change and transformation in the last three months to shift mindsets, open up new opportunities, and generally shake up our view of what work is and how it's delivered.
Many in service management and IT have been completely overwhelmed with new demand – for equipment, access, and support. My recent experience with clients is that they're now starting to look at how to move forward, and prepare for the new normal.
What should we do now/next as individuals?
We should take the opportunity to reflect on our own work and ambition, our preferences and success criteria, and how we can combine personal and career goals – ideally, they shouldn't contradict each other. Many of us may decide to modify our work-life balance, or re-focus on family or career, or take fitness or personal development, hobbies. and achievements more seriously.
What should we do now/next as individuals in terms of practical ITSM activities?
Governance
In our post-COVID-19 future, forget "DevOps vs. ITSM" – we need both. Organizations need to own this and concentrate instead on recognizing the goals of the organization and the requirements that come from them.
Use ITSM where it's needed for consistency, control, and to manage demand-to-value. Use DevOps techniques and tools to maintain business agility and speed of delivery. Use new ways of working but don't throw out the old stuff that works and is valuable. It's important to develop a greater understanding and awareness of corporate governance and to use that to drive activity, performance, and monitoring – not the IT-led service level agreement (SLA).
Action: Learn about simple corporate IT governance and set up a working party to integrate ITSM and DevOps activities.
Forget DevOps vs. ITSM – we need both, says @BarclayRae as he explores ITSM's 'new normal'. #DevOps #ITSM
Click To Tweet
Data and analytics
In our post-COVID-19 future, how can we use data more effectively – what's the value of our current reporting? What should we be measuring to get value? We need to be curious and ask more questions about the context of what we do. How does the delivery of key services and systems support the goals of the organization – come to think of it, do we even have a good definition of what our service are?
For years I've had debates with organizations about their definitions of services – and the value that can come from them. This is what we used to call service catalog (still often do). Developing this builds clarity around what's needed and how this is delivered – and also provides a unifying factor for the DevOps/ITSM divide and a great end-to-end model for reporting. This also requires some external customer feedback on their experience of using services.
Action: Review and update reporting outputs. Map current customer journeys and create a value stream view of how services are delivered. Start with a simple services view (as per the example).
It's time to review and update your reporting outputs, says @BarclayRae. Map current customer journeys and create a value stream view of how services are delivered. #ITSM
Click To Tweet
Social Continuity
In our post-COVID-19 future, be curious and ask more questions about how your organization works – why we do things the way we do.
Identify the pros and cons of different ways of working post COVID-19 – highlight new things that have emerged as well as other good "old" practices that should be retained. There's an opportunity to break down team silos and develop more real, integrated working across teams.
Action: Create a matrix of new and old practices and which you want to keep or lose. Ensure that positive new methods are enshrined as ways of working, as well as good old practices.
If you agree or disagree with my view of our post-COVID-19 future, please let me know in the comments. Especially the issues and solutions that I've missed.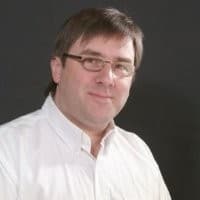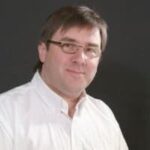 Barclay has extensive experience as a consultant, analyst, and subject matter expert in IT service management. He also has considerable business and management experience in the industry, both as a consultancy vendor and also working with industry bodies and vendors such as SDI, AXELOS, APMG, and Axios.