Artificial intelligence (AI) is becoming prevalent in our lives. Our smartphones have AI and it's now commonplace in our homes in devices such as Amazon's Echo and Google's Home. Gartner's "Predicts 2018: Artificial Intelligence" report (from November 2017) states that 40% of customer-facing employees and government workers will consult an AI-based virtual support agent for decision or process support on a daily basis by 2022. The report then goes on to describe AI-driven support agents as future enablers of faster and more effective actions to support customer relations. This includes smart automation and chatbots in IT service management (ITSM) tools.
This article looks at where AI is taking, and will take, IT support.
AI in an IT service desk context
The impact of AI on service desks will become valued when AI is able to perform the mediocre tasks service desk teams would rather not do, as well as the actions humans struggle with. AI's capabilities will include smart automations, strategic insights, and predictive analytics.
Take the routing of incoming tickets; typically, it's a time-consuming manual task. Automation is already at play in some help desks using static rules that categorize each ticket, but these cannot adapt or improve. This is where machine learning comes into play. Machine learning models can learn from historic service desk data while processing live data to become increasingly more accurate and efficient models.
Similar AI-based models can eliminate the time and effort required of humans for a variety of tasks, from suggesting suitable windows for patch updates to providing insights in change planning and implementation, predicting IT problems, and monitoring for requests that potentially violate service level agreements (SLAs).
Automation and chatbots on the horizon
Context-specific chatbots are already aiding technicians in performing simple service desk tasks such as approving requests or adding notes to requests through simple conversations. On the end-user front, similar chatbots are helping end users to find solutions to their simple issues and to track the status of their requests without having to reach out to a technician.
Eventually, it's likely that AI-based virtual service desk assistants will take a bigger load off technicians by becoming the first point of contact for end users contacting the service desk. And they'd also go on to perform service desk activities such as creating a request for the end user. Coupled with the machine-learning-based categorization and assignment, the AI-based service desk can provide a better service delivery experience for the end user.
The importance of service desk data, information, and knowledge
Each of these AI models will be specific to each service desk because the models are shaped by the service desk data they're based on. That data will be unique to each service desk and the AI can only be as effective as the data and knowledge that feeds it.
On top of a well-maintained repository of data, the AI model will also require a properly documented set of resolutions, workarounds, and knowledge articles. Take an AI-based categorization or prioritization model, training it will require a historical database of all requests with parameters such as request type, level, impact, urgency, and site.
Handling requests via NLP-enabled chatbots and automation
Provided there's supporting documentation in place, natural language processing (NLP)-enabled chatbots can be trained to understand the text input from end users and handle a particular category of requests and incidents. Let's consider print issues as one use-case example. Using narrow AI – which is intelligence that's available now – chatbots can help end users resolve printer issues by suggesting solutions in the order of their success percentage.
Using general AI – which is more effective than narrow AI but could take longer to develop and to put into practice – chatbots could eventually go beyond simply suggesting solutions to issues that have already occurred, instead predicting printer issues before they happen.
For example, machine-learning-based models could automatically create service requests for replacing toner and other supplies before they run out. The chatbot could then cross-reference the requests database to determine if a request had already been created when a user reports the same issue. If that issue has already been reported, the chatbot could relay this information back to the user.
There are multiple other ways chatbots can provide value. From managing remote user requests to adding notes, comments, or annotations to those requests. Importantly, they can remove these tasks from the human workload.
Implementing AI across all ITSM processes through automation and chatbots
In knowledge management, machine-learning-based models can be trained to identify success rates for each solution based on past performance. This can be achieved by considering ticket reopen rates, article ratings from end users and technicians, and end-user acknowledgment. These models can also be trained to identify incident categories that occur most frequently.
Machine learning models can also deliver insight on which categories need more knowledge from the IT service desk team to build relevant solutions and knowledge base articles to help both end users and technicians.
In service request management, machine learning models and algorithms can be trained to dynamically automate service request workflows based on request history. These machine-learning-based automation models continue to learn with each bit of live data to fine-tune workflows for higher efficiency. In IT change management (or "change control" as ITIL 4 now calls it), AI can minimize the risk of human error by analyzing huge volumes of data that people often struggle with.
AI can also help service desk teams in the monitoring and management of hardware and software assets. Machine learning systems can constantly monitor the performance of a configuration item or check the available performance data and predict breakdowns. AI can help flag anomalies and generate critical warnings by connecting the dots across multiple areas, which would be impossible to achieve manually.
AI has huge potential to revolutionize the way IT service desks and service desk teams work, but service desks must undergo preparation if they're to realize the full benefit. To ensure AI delivers its full potential, service desk teams must properly document all requests, problems, and changes, maintain an accurate service desk database, and build an in-depth knowledge base as ITSM tool vendors begin to integrate AI into their products.
For more use cases, and scenario-based predictions on AI's impact on ITSM and IT service desk processes, including smart automation and chatbots, please read this white paper.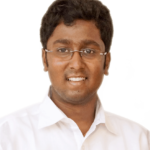 Ashwin Ram is an IT Service Management Evangelist at ManageEngine, a division of Zoho Corp. He writes blogs, customer stories, and easy tips and tricks for the users of ServiceDesk Plus, the company's IT help desk software. He has also authored the article, "The impact of machine learning on ITSM".