There's no one tool to bind them…. If you want to mature in software/IT asset management (SAM/ITAM), then lose the notion that a single installation of a technical product is going to be the silver bullet to resolve all your ITAM woes. This might be news for ITAM pros let alone the IT service management (ITSM) pros who are suddenly looking at their ITAM options with the inclusion of IT asset management as a practice in the newly released ITIL 4.
At SAM Charter, we're fortunate enough to partner with various organizations around the world, and this partnership offers us a glimpse into how many organizations are scoring with their SAM maturity.
This article looks at some of the findings and analysis from the recent SAM Charter SAM Global Report.
1. 49% of organizations don't have a dedicated SAM tool in place
For an organization of any size, if you're unable to compare installation data against entitlement data (contracts, licenses, etc.), then software vendor audits will become a painful and frequent experience.
And a further word of warning here: If a third party audits your company on behalf of a software vendor, then don't be surprised if the same/a similar third party appears at your door in six months' time representing another software vendor. If you're demonstrating mismanagement for one software vendor, then your company has the potential to be "marked" for repeat/revolving-door software audits.
2. What edge will a SAM tool give you? About 20%
SAM maturity for organizations without a SAM tool in place scored 23.4%. Whereas having a single SAM tool in place drove SAM maturity up to 43.9%.
If you're using a SAM tool, then basic SAM/ITAM processes have to be in place to ensure that data is being systematically managed and refreshed to accurately report on software asset usage and compliance. However, don't get complacent. I've never heard of an audit being prevented merely because a SAM tool has been installed.
3. What edge will having multiple tools in place give you? About 25%
So, we've sent the SAM tool pre-sales consultant away with a flea in their ear, and we're thinking slightly higher and wider about which additional systems we need to have in place to accurately manage our IT estate.
Remember: A SAM suite is only a thermometer for license compliance – it will not repair over-installations, or magically create/acquire licenses for you. If you want better ELP (Effective License Position) reports, then you need to get better data.
Consequently, those companies that took part in the SAM Charter assessment who reported using multiple systems achieved a "Dynamic" assessment (75%+). Technology can drive SAM maturity, but only if the technology is aligned to where the company wants to take SAM as a discipline.
4. The SAM Global Report found that the bigger the company, the more mature they're likely to be
Before employees who work for global tech companies reach for the bunting and their kazoos, companies that were deemed to be "global" in size averaged a maturity score of 44.81%.
However, this still places them firmly in the "reactive" category (26-50%). Several reasons for this higher level of maturity are:
Effort vs. reward. Audits cost money, and software vendors are aware that the time and effort they place into auditing a large/larger company will most likely yield significantly greater returns than a single-building enterprise.
Governance, risk, and compliance (GRC). Global entities are under greater scrutiny to protect their reputation and to also adhere to legislation, regulation, and best-practice. So, it follows that having effective SAM/ITAM in place will support those strategic/legislative
SAM is perceived as a nice to have – not a necessity for smaller companies! Think of the job roles that are common to companies – having someone dedicated to SAM/ITAM is the preserve of those organizations that have sufficient resources to better manage IT assets. So, smaller companies will chalk SAM/ITAM down as something to get to when they can afford the salary of someone to manage it on a day-to-day basis.
5. The Government Sector is winning! (I don't get to type that every day)
The Government and Public Sector category came in as the top sector for SAM maturity, scoring over 45% (as before, this still counts as "reactive").
While GRC may not be as big a driver as it is for private enterprise, government bodies have long been fans of stability, and stability lends itself to frameworks and standards. Accordingly, such institutions will take pinches of IT service management and apply them to SAM, and read up on the virtues of the ISO 19770-1: 2017 standard.
SAM Global Report – It's Time to Think
I hope these five points from the SAM Global Report have given you some food for thought. IT asset management is very much one of those disciplines that's demonstrated in the doing, rather than the thinking-about. I wouldn't class myself as a runner just because I own a pair of sneakers – but I might class myself as a runner if I ran over 10 miles a week.
Thank you for making it to the end of this article, if you'd like to download a copy of the report for yourself, then the link for this is: https://www.samcharter.com/whitepapers/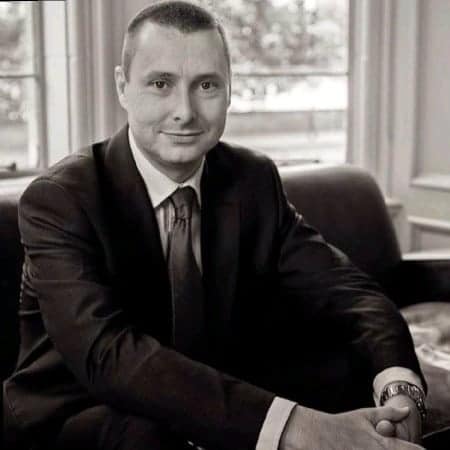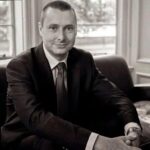 With a technical background in business and systems analysis, Rory has a wide range of first-hand experience advising numerous companies and organisations on the best practices and principles pertaining to software asset management. This experience has been gained in both military and civil organisations, including the Royal Navy, Compaq, HP, the Federation Against Software Theft (FAST) and several software vendors.  Rory is the founder and owner of SAM Charter, a process-driven SAM solution company and Committee Member of ISO/IEC JTC 1/SC 7/WG 21.