So, you're an IT service management (ITSM) professional, or maybe even a newbie, who wants to know how best to learn more about the discipline? But what types of education and training are best for you and your personal learning preferences (in terms of what works best and fits with your "availability")? It might be that you've already scanned the training market and know exactly what you need. However, if you're one of the many people who only know the traditional classroom and online video-based training models, then it's time to better understand the alternatives to appreciate whether another ITSM learning model might better serve your needs. Please keep reading to find out more.
The different learning approaches
There are many different learning methods and frameworks. However, for this article, I'll focus on the following three learning models:
Experiential learning
Evidence-based learning
Flipped Learning.
Considering #ITSM training in the near future? Have a read of this article and work out which learning model might suit you best.
Click To Tweet
1) Experiential learning as an ITSM learning model
Let me ask "How do we best learn?" The answer, "From experience." Therefore, experiential learning is an ITSM learning model that aims to create an environment or setting where students can learn "by experience." Where trainers create exercises and/or tell stories to visualize and have their students be aware and focus on what they "feel" as they go through the exercise.
During the exercise or while visualizing the story, the instructor leads the students and helps them recognize, document, and understand what they are feeling, what is coming into their mind for that particular situation. In addition to recognizing and understanding the "why." The key to success is for the curriculum to be exercise-based, facilitating a series of exercises built upon the previous exercise.
Exercises are recommended to be 10 minutes in duration with time to reflect at the end of the exercise. The reflection time's primary goal is for the instructor to ensure the participants experienced what was expected from the exercise so that they have the building block for the follow-on exercises. Another important reason for reflection is to build up the habit of conducting retrospectives on a regular cadence.
After the course, the participant's experience should represent real-world experiences. The instructor's goal is to provide the students with a memorable or impactful experience. When the student is in a similar real-world situation, they'll instinctively react in real-time based on their classroom experience.
2) Evidence-based learning
If you want to learn social skills, such as leadership, coaching, negotiations, conflict resolution, then this ITSM learning model style will not be successful. No one becomes a coach or a leader or a negotiator after reading a book, attending a 3-day lecture, and passing the multiple-choice exam. Cognitive development occurs due to shared experiences, discussions, and participating in activities with others in an environment.
As an instructor or student, you must clarify the course's objective and each session's objectives. Instructors should gather the related evidence to be presented and discussed in each class – this must be supported by hardcore facts, not what is believed or untested theories or anecdotal cases. It should have a substantially higher impact on participants' learning and be related to the content being delivered.
Teaching involves sharing information or knowledge with students while modeling how it's applied. Once the content and related evidence is delivered, then there's a need to check understanding before moving onto the next part of the lesson. Techniques such as randomized sampling and explain-to-a-classmate help check understanding. It also helps for students to summarize the content visually, such as mind maps, flow-charts, and Venn diagrams. This should include what they've learned and to understand the interrelationships between the aspects of what they've been taught.
Experiential learning, evidence-based learning, or flipped learning? Which style would suit YOU best when it comes to #ITSM training?
Click To Tweet
3) Flipped learning as an ITSM learning model
To define flipped learning, you need to consider a normal learning situation. The instructor lectures the participants, whether online or in-person class. The time spent in class is normally used with the trainer educating from slides or other material. The participants will engage in discussions at various points in time, depending on how good the trainer is to engage.
Flipped learning takes another approach, and time spent in class will be all about group exercises and applying concepts. So, the participants will need to engage with the material before or after the class, with this called individual learning. This can be done by, for example, reading or watching online material from the instructor or other sources.
Some would argue that when creating a flipped classroom it's enough to change the order by having students read texts/watching videos outside class and use the time during the class to apply the material learned. But flipped learning only occurs when the trainer truly creates a group learning environment. The concept of flipping the classroom and the learning style shifts the classroom from passive to active learning. By applying and exploring the content, the participants will find meaning and move from mere information to actual knowledge with this ITSM learning model.
Hopefully, reading about these three ITSM learning models will help you to understand what type of training works best for you. Or, looking at it differently, which one(s) doesn't work well such that you can avoid it when you're next able to undertake ITSM training or even learning to use a new ITSM tool.
Are you looking for an article on organizational change management?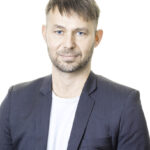 Jakob is an experienced Digital Transformation Coach, ITIL Expert, DevOps, and Agile certified trainer. He is heavily invested in advising large and medium-sized companies on their digital journey and transformation. Jakob has specialized primarily in IT service management and project management subjects.
Jakob is a skilled trainer and facilitator able to effectively transfer his experience to participants in ITIL, DASA DevOps, and PRINCE2-Agile (incorporating Scrum, Kanban, and Lean) as well as advanced project management and service management disciplines. He is certified and experienced in business simulation games like Phoenix Project (DevOps) and  MarsLander (ITIL 4 and DevOps) from GamingWorks.