In an earlier article, "10 Tips for Better ITSM Tool Selection," I wrote about – and offered tips on – IT service management (ITSM) process enablement and usability. These were the first two areas I covered in a webinar on seven recommended ITSM software selection checklist points. Part two of the two-article ITSM software selection series offers ten tips on "configuration, customization, and integrations" and "vendor relationship and (lack of) communication" needs. These are probably at different ends of your IT organization's ITSM software selection criteria, but both will cause it serious pain if the right questions aren't asked and suitable responses, and evidence, received.
Configuration, Customization, and Integration Tips for ITSM Software Selection
While ITSM software offers "out-of-the-box" ITIL best practices, there will often be the need to customize or configure them to your organization's preferred – or required – ways of working. Plus, your ITSM software is not an island, with a need for it to work with other IT management and business systems.
The key ITSM software selection tips here are:
Know the differences between ITSM software delivery models – this is a wider area than just this checklist point, but it needs to be considered somewhere. There are on-premises and software-as-a-service (SaaS)/public cloud delivery models, then variants on these such as hybrid and private cloud, and subscription pricing for on-premises. There are numerous pros and cons for each delivery model, but the important ones to consider for this checklist point are the ability to customize the ITSM software (and delivery model limitations), the relative ease of customizations and integrations, and how customizations and integrations fare during ITSM software upgrades. The latter is returned to in bullet 5. below.
Understand the difference between "clicks" and "code" – because it's easy for people to use the terms configuration and customization interchangeably, including in ITSM software selection, and it's also dangerous. Configuration is usually as simple as clicks, and customization is usually code-based. So, nail down the terminology in your internal and external conversations related to ITSM software selection.
Aim for configuration wherever possible but don't discount the need for customization and integrations in the ITSM software selection process – configuration is easier to do and, as bullet 5 outlines, customization can create future issues. But will your organization always be able to survive purely with configuration? If it has with previous ITSM software, then maybe you'll be okay. But, if it hasn't, then at least understand a new ITSM software's customization capabilities even if you expect to never use them (as you might need to). The same is true for integration capabilities, although there's far more chance that your organization will need to benefit from multiple integrations to other IT and business systems.
Test the ease of configuration, customization, and integrations using real use-case scenarios – because watching someone, who's experienced with a particular ITSM software, demo an example that's easier than your organization's required, real-world, use-case scenarios might be interesting, but it's not necessarily a true picture of what can and can't be done; and the relative ease.
Understand the impact of customization and integrations on future ITSM software upgrades/versions – it's critical, especially as cloud-based ITSM software is changing far more frequently than their on-premises equivalents, that the ability to benefit from new releases isn't held back by anything that has been introduced into the mix by your organization (customizations and bespoke integrations). Thus, don't just look at what can be done now, also look forward to how vendor changes will impact your required changes and integrations – plus, of course, the effort and costs involved in keeping your new ITSM software as you need it to be over time.
Vendor Relationship and (Lack of) Communication Tips
Relationships with partners and suppliers are becoming more important in an increasingly services-based business world. From getting fit-for-purpose support to ensuring that products and services live up to both current and future organizational needs.
The key ITSM software selection tips here are:
Know the ITSM software vendor landscape and which vendors suit different customer types – but you don't need to know as much as an industry analyst. There are hundreds of IT help desk and ITSM software tools on the market, and it's helpful to know about possible ITSM software (and vendor) options long before your organization is at the point of new ITSM software investment. Because, once they're in your subconscious, you'll be more likely to pick up on "mentions" of them – be it in their own content or that of others. Thus allowing you to get an appreciation of what's on offer and how well they're doing – especially for organizations similar to your own – over time rather than just at the point of needing new ITSM software.
Understand what your wants and needs from a vendor relationship perspective are – which is hopefully much more than a one-time exchange of money for ITSM software/service, followed by annual contacts for renewals and upsells. Look to create a relationship, with proactive communication mechanisms, such that the ITSM software vendor is proactively assisting your successes. After all, this benefits them as much as you and makes it easier for them to land those renewals and upsells.
Know the IT industry research into ITSM software vendor satisfaction and dissatisfaction – many sources are free, and others are behind paywalls, including the growing prevalence of crowd-sourced software-review websites. A word of warning here, though – while such websites contain valuable insight into customer experiences with ITSM software, there's also a need to understand how they work and when they don't. In particular, if they're being "played" in terms of enticing happy customers to post reviews and, more worryingly, any conclusions drawn by the websites that don't really stand up if one looks at how things – such as reported market share – are established.
Use Google or similar, and social network sites, to better understand what other customers are saying (about ITSM software and vendors) – it's a simple, and cheap exercise to undertake but, as with crowd-sourced information, it's important to understand that not everything you'll read is a true reflection of a particular ITSM software or vendor. What it does do though, as a minimum, is allow your organization to a create list of difficult questions to ask each ITSM software vendor under consideration.
Agree on the organizational value of the vendor relationship (along with other business requirements) – is finding an ITSM software vendor you can work with super-important to you? Consultant and ITIL author Stuart Rance offers this sage advice to clients when selecting new ITSM software: "Select a vendor you think you can work with." The quality and effectiveness of the vendor relationship is a growing area of concern for ITSM software customers and a possible barrier to software exploitation. So is the lack of ongoing communication. So, do sufficient research to help ensure that your organization gets what it needs in terms of relationships and communication.
Hopefully, these ten ITSM software selection tips, and the ten in my previous blog, will be helpful to your organization. If you would like to find out more, then the webinar I recorded – "Your 7-Point Checklist for Selecting the Right ITSM Tool" – is now available to watch on demand (registration required).
This 2018 ITSM software selection article was updated in 2023.
If you liked this ITSM software selection article, then please consider these…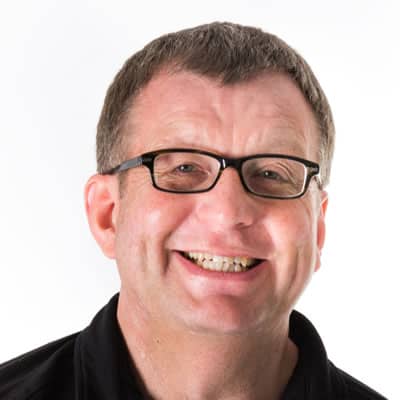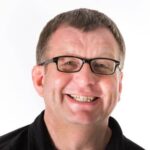 Principal Analyst and Content Director at the ITSM-focused industry analyst firm ITSM.tools. Also an independent IT and IT service management marketing content creator, and a frequent blogger, writer, and presenter on the challenges and opportunities for IT service management professionals.
Previously held positions in IT research and analysis (at IT industry analyst firms Ovum and Forrester and the UK Post Office), IT service management consultancy, enterprise IT service desk and IT service management, IT asset management, innovation and creativity facilitation, project management, finance consultancy, internal audit, and product marketing for a SaaS IT service management technology vendor.