Let's talk about ITSM tool selection. Selecting a new, better-fitting, IT service management (ITSM) tool can be difficult – from understanding and agreeing what's really important (to your organization) in your ITSM tool selection criteria, through to eventually choosing the right tool and vendor.
The effective use of industry research and good practice will help with ITSM tool selection though. For instance, recognizing that two simple conclusions can be made from freely-available industry research on modern ITSM tool wants and needs, that:
Traditional ITSM capabilities are still important (and it would be surprising if they weren't)
People are now looking for key attributes (in, or with, ITSM tools) such as – ease of use, automation, self-service that employees want to use, ease of configuration and customization, and the ability to access the tool (and its capabilities) from any location and using any device.
Plus, importantly, that it's no longer just about the technology, i.e. the ITSM tool's features and functions, it's also about the end-user or customer experience – something that should be thought of as a constant theme running throughout everything else that's considered a tool requirement during ITSM tool selection.
The spectrum of ITSM tool selection requirements
Way back in 2017, I recorded a webinar that offers seven recommended ITSM tool selection checklist points across:
ITSM process enablement
Usability
Self-service
Business intelligence (BI) and reporting
Automation
Configuration, customization, and integrations
Vendor relationship and (lack of) communication
With tips offered up for each of these seven checklist points that still apply to ITSM tool selection.
This updated article shares ten of these ITSM tool selection tips – those related to ITSM process enablement and usability.
ITSM process enablement tips
This is the tool's ability to support all required aspects of current and known future ITSM operations; something that will of course vary in breadth and depth across different organizations. The key ITSM tool selection tips are:
Agree the real reason(s) for wanting to change ITSM tool (and potentially vendor) – understand the true root cause(s) of the need to change your ITSM tool. This might not necessarily be that the current tool is lacking capabilities, or is suboptimal in some process or management/governance areas. Instead, it might never have been the best option for the procuring organization – perhaps the wrong questions were asked during the previous ITSM tool selection process. Your organization then received the wrong answers, and thus made the wrong investment decision.
Know what you're trying to achieve with ITSM (and the new tool) – because there's a real danger that any organization seeking a new tool is overly-focused on ITSM or ITIL processes, and the features and functions that support them. These organizations are ultimately more focused on what they need to "do" – the mechanics of ITSM – than what they need to achieve by "doing" ITSM. Thus, as part of investing in a new ITSM tool (and vendor) it's important to know why a new ITSM tool is needed and how it will ultimately benefit your organization. This understanding of desired business outcomes will also help to reinforce that ITSM and the ITSM tools are merely "the means to an end" rather than the "end" itself, and will help to identify the opportunities and pain points that your organization ultimately needs to address.
Understand your organization's true ITSM tool requirements – your organization will most likely follow one of two ITSM tool selection routes (or use both): participating in a, usually 30-day, free trial of various ITSM tools and/or issuing an RFP for a group of ITSM tool vendors to rate themselves against your needs. Either way, it will hopefully help you to get a good understanding as to how well each ITSM tool and vendor meets your needs. However, organizations need to start with their desired business outcomes rather than the commonly-used features and functions available in ITSM technology. So, ensure that you know your organization's true requirements – requirements that are based on business-outcome-based needs, not the art of the ITSM-tool possible.
Know the common ITSM tool/vendor differentiators – while most ITSM tools have been created with ITIL as a blueprint, they're all different in some way. These differences can relate to a number of things, for instance:

The target market, such as company size and industry vertical
The breadth of ITSM capabilities – in terms of the ITSM processes supported
The depth of ITSM capabilities – for example, does the ITSM tool cater for a lot of ITSM processes in a "shallow" way or a limited number of processes in a "deeper" way?
The focus of future product improvement and innovation – and whether new releases are focused on customer wants and needs, industry trends, or both
The relationships the vendor has with its customers and the wider ITSM community.

Understand how business and IT strategies will impact ITSM tool selection decision-making – ITSM isn't an island; and thus, new ITSM tool and vendor decisions can't be made in isolation. Instead, an understanding of third-party requirements and compromise might be needed, for instance accommodating:

A corporate cloud-first strategy
An enterprise service management strategy – this is where ITSM thinking, best practices, and technology are used to improve the performance and outcomes of other corporate service providers such as HR and facilities
A service integration and management (SIAM) approach to IT service delivery and support – this is where the customer organization is using multiple service providers working together to meet the organization's IT service delivery and support needs.
Usability tips
Usability in ITSM tool selection is increasingly important in the context of consumerization. As employees, no matter their business role, expect more from enterprise software. Ultimately, if software or services are hard to use, they'll find ways of not using them in favor of other options.
Know what employees think about the current ITSM tool (and vendor) – importantly, this is both IT and end users. And this shouldn't just be a list of what's wrong with the current ITSM tool. Instead, it should be "the good, the bad, and the ugly." So, know what works well for users. And when things are disliked, it's important to understand why – i.e. go beyond the symptoms to understand the root cause(s).
Access and consume IT industry research into ITSM tool satisfaction and dissatisfaction – this might be from Tier 1 analyst firms such as Gartner and Forrester. It might be from IT support industry bodies such as the Service Desk Institute (SDI) and HDI. Or it might be the current growth in crowdsourced technology-rating websites that look at customer feedback. Be careful with these though – remember that this analysis and feedback might be from organizations that are totally different to your own.
Recognize the difference between the user interface (UI) and user experience (UX) – self-service is a great example of this. If end users find self-service capabilities intuitive and easy to use (the UX), then they'll use them again. If not, they won't. Thus, self-service delivery projects (in this example) need to understand that new self-service technology alone, even with a sexy UI, isn't always the answer. What's more important to ITSM tool selection success is how the end user uses and experiences the technology – the UX or customer experience (CX).
Design and deliver capabilities with the "customer" at the heart – hopefully you'll agree that an important aspect of ITSM software, or in fact any piece of enterprise software, in 2018 is usability. In particular, ease of use in light of consumer-world applications, where personal technology is now so intuitive and frictionless to use that when it isn't it gets swapped for something that is. Employees now expect to receive a similar level of usability at work to what they get outside of work – it's the aforementioned consumerization in action. Thus, failing to design and deliver ITSM capabilities around the people who use it is going to result in something that doesn't get used as much as it should be.
Never stop improving (and remember that demands and expectations will change) – this might seem like a throwaway line, but hopefully people now appreciate that what was acceptable (or even great) last year might have already been superseded by something new and better. Whether you want to take a formal continual improvement (formerly CSI) approach to ITSM tool usability, or something less formal, it's important not to stand still with ITSM tool selection as employee expectations change around it.
Hopefully, these ten tips will be helpful to your organization's ITSM tool selection. If you would like to find out more, then the 2017 webinar I recorded – "Your 7-Point Checklist for Selecting the Right ITSM Tool" – is still available to watch on demand (registration required).
This 2017 ITSM tool selection article has been updated for 2023.
If you liked this ITSM tool selection article, these ITSM articles might interest you too.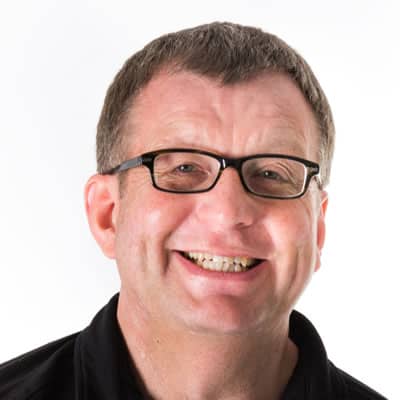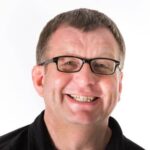 Principal Analyst and Content Director at the ITSM-focused industry analyst firm ITSM.tools. Also an independent IT and IT service management marketing content creator, and a frequent blogger, writer, and presenter on the challenges and opportunities for IT service management professionals.
Previously held positions in IT research and analysis (at IT industry analyst firms Ovum and Forrester and the UK Post Office), IT service management consultancy, enterprise IT service desk and IT service management, IT asset management, innovation and creativity facilitation, project management, finance consultancy, internal audit, and product marketing for a SaaS IT service management technology vendor.