I've said it before and I'll say it again: People don't benefit from ITSM vendors as much as they could.
Before you jump on me for ragging on ITSM vendors, this is a statement of missed opportunity rather than a poke at the ITSM tool (or solution) vendor community. My point, when I eventually get to it, is that ITSM vendors offer IT and ITSM professionals (whether customers or not) access to a great wealth of knowledge and experience.
But how many people or organizations really take the time to leverage it?
My apologies in advance for this being a double-length blog. But I want to both make a point and offer some advice. These things take words you know.
The Real Value of ITSM Vendors
So, we all know that there are 101 ITSM tool vendors selling software and services (and it's up to you to decide whether ITSM tools are now commodity items). But they offer so much more…and they could provide even more if you give them the chance.
Confused? Well, stop to think for a moment.
Go back twenty-five years to the introduction of ITIL, the ITSM best practice framework formerly known as the IT Infrastructure Library. There's a reason why ITIL has grown to be so popular: the availability of fit-for-purpose ITSM tools. And there's a reason why so much money has been made from ITSM tools, advisory/consultancy, and training: ITIL. It has been, and continues to be, a symbiotic relationship.
But the ITSM vendor value goes beyond the selling of tools, services, books, and training courses.
Stop for a moment (for a second time) to look at who has traditional created much of the ITIL and non-ITIL good or best practices. Yes, you guessed it: knowledgeable and experienced people (such as David Cannon, Anthony Orr, and Stuart Rance) who were in the employ of ITSM tool vendors at the time.
The Gift That Keeps on Giving
Now, don't get me wrong: the ITSM vendors want to sell you software. Lots of software.
But who wants a one-time sale? Repeat and word-of-mouth customers are where it's at. And no one wants customers who can't fully benefit from their investment in an ITSM vendor's tool, regardless of whether it's because customers don't fully know how to benefit from the tool's capabilities or because they only use a small subset of the tool's overall capabilities due to a low level of ITSM maturity (or change support and motivation).
So there's a relationship opportunity beyond the initial handing over of payment and software, and the annual support and maintenance deals.
In my opinion, the more you leverage the knowledge and experience of your ITSM vendors, the more both parties benefit, whether it's greater ROI, an improved ability to deliver better IT support, service delivery, and service experience, or happier customers, better customer retention, and increased customer upsell opportunities.
But there's another ITSM vendors relationship that we often miss: industry events. Think about the last ITSM industry event you attended, whether it was FUSION 14 or another. Was it expensive to attend? Well, it would have been a heck of a lot more expensive if the exhibitors hadn't each spent tens of thousands of dollars to exhibit (and that's just the booth cost).
Don't forget, or conveniently ignore, that the ITSM vendors (and other exhibitors) have subsidized the attendee pricing. In some instances, their fees are the thing that make the event a success. Without exhibitor funding, I'm sure many events would be smaller, the (paid) keynotes wouldn't be as good, and we'd miss out on (or need to personally pay for) the sponsored lunches, Wi-Fi, and soirées. Some events wouldn't happen at all without exhibitor funds.
So the next time you're at an industry event and want to moan about the exhibitors being everywhere, think again. It would be good to recognize their contribution to the event, and even better to see the missed opportunity standing in front of you.
Getting to the Point
To get back to my earlier point: at industry events, there's a sea of ITSM vendors people, knowledge, and experience around you. What do you do? If you're an existing (and happy) customer, you might ask about new capabilities (and say hello to the people you know). If you're looking for a new tool, you might pick up collateral and ask for a demo.
But what happens if you're somewhere in between? You collect the free pens, chocolates, and stress balls. You give your personal information away for a chance to win a gadget or two (I'm guilty as charged on this one). You wander around the Expo Hall filling your EasyVista, HP, or SysAid bag with swag. But you most likely miss out on filling your mind with a more valuable type of free stuff: advice.
Some people don't even bother to wander around the Expo Hall, other than to collect lunch and partake of the free evening drinks. But who says the people presenting sessions have a monopoly on good ideas and industry good practice? Some of the smartest people in ITSM I know are just as likely to be standing at an exhibitor's booth.
Have conversations with the people on the booths. Don't just stand there and expect to be given free ITSM gems; you'll most likely just be told about the product. Instead, ask questions. Sure, some will probably be about the product, but try asking more generic ITSM questions, too. If the person in front of you can't help, ask to speak with someone who can.
Make the most out of your (and your employer's) investment in attending the event; seek out the ITSM vendors product managers, solution consultants, and evangelists in attendance. I guarantee you'll learn something.
Then there are Expo Hall surveys. If the exhibitor has their wits about them, the surveys should be short and easy to complete. But don't just complete the survey; leave your details and ask for a copy of the aggregated responses, or a copy of the article or report that might be produced based on the survey.
Proving My Point
So, we are over 1,000 words in and this blog isn't as I attended. In fact, I intended to write two blogs, one based on each of the following questions:
How does X help IT and ITSM professionals improve their IT support, service management, and service delivery?
What is the most important piece of advice you would give to organizations and people looking to improve their IT support, service management, and service delivery?
But, after emailing exhibitor contacts the two questions, something dawned on me: the questions reflect the two, previously mentioned, types of exhibitor conversations:
The quick walk-by-swag-grab conversation, stopping long enough to be scanned and to enter the prize draw, where all that gets said is "We have the best ITSM toolever!"
The more leisurely and intelligent conversation, where the attendee can rise up above the tool to understand how the ITSM vendors think about ITSM and can ultimately help their customers achieve what they need to achieve.
It's akin to a salesperson trying to sell you technology (the features and functions) versus selling you the solution to your company's issues. In my experience, most people would agree that the latter works best: savvy corporate IT customers buy business solutions, not technologies.
So, how did the ITSM vendors reply?
I asked about twenty exhibitors (not all traditional ITSM vendors) to contribute to the blogs by providing answers to one or both questions. As I didn't want fifteen pages of marketing fluff, I requested answers in "140 characters or less," although I think in some instances I actually received "140 characters or close." I was tempted to cut the replies off at 140 characters to prove a point, but that would potentially ruin the point of asking the questions: to help the customers of ITSM vendors.
Question 1:
Alemba: "Our focus is on user experience. Offer end users an easy, fun way to consume IT services, reducing help desk workload by promoting self-service"
Axios: "assyst is purpose-built to simply, yet powerfully, transform IT departments into profitable business-focused customer service teams"
BMC: "BMC helps by providing solutions that include aspects of people enablement, organizational change, process and technology solutions"
Cherwell: "Cherwell Service Management empowers IT teams to provide amazing service and goes well beyond ITSM. CSM 5.0 is completely configurable and truly codeless, with 11 industry-certified ITIL processes"
EasyVista: "Two answers to this. First we excel in joining up the ITIL processes, and second, we make it Easy"
Freshdesk: "Freshservice adds gamification to the service desk to help motivate agents to align with ITSM goals"
HP: "Big Data captures all ITSM data identifying trends early and providing actionable knowledge so you can become more proactive and agile"
ISM: "We have heard enough from ITIL of "WHAT" ITSMers should do. FRITZ tells us "HOW" "WHEN" "WHY" w/ re-usable artifacts & a maturity GPS"
LANDESK: "LANDESK Service Desk helps IT improve easily in a changing world. More than ITSM, with end-user value, code-free design, & unique integrations"
Numerify: "Struggling to show the value of IT? We deliver stunning analytics that are easy to use and deliver insights to act on in days"
ServiceNow: "We provide one system of record to automate manual tasks, standardize processes & consolidate legacy ITSM, ITOM, ITBM systems & Custom Apps"
Sunview: "The user-centric design of ChangeGear 6.0 changes the way employees get support and IT staff work with a modern, intuitive user experience"
SysAid: "Our aim has always been to make the lives of IT pros around the world EASIER, & help make their IT environments & IT service delivery BETTER"
TOPdesk: "By truly delivering a Shared Service Management environment with integrated Portal, FO, BO and integration functionalities in one tool"
Question 2:
Axios: "Use your solution to actively manage service across every aspect of your organization, driving greater efficiencies at a business level"
BMC: "Focus on solving business issues related to capabilities in IT support, service management and service delivery"
Cherwell: "Look for a platform that delivers true workforce enablement. Business intelligence, dashboards, user-configurable metrics, and reporting so IT can deliver the right information at the right time"
EasyVista: "I would advise customers to really explore the culture of the ITSM vendor they select. They are going to be a long term partner"
Freshdesk: "Tracking "time spent" related to assets can give you a better idea of the hidden costs of troublesome hardware and software"
HP: "Begin with the end in mind; identify one or two areas that will produce the biggest business benefit; start small and limit customization"
ISM: "Treat your people like you're Starbucks, Customers like you're Zappos, IT Services like you're Netflix & relentless focus on CSI"
LANDESK: "Innovate, excite, energise. Drive self-service, seek automation opportunities. Be user-oriented. Keeping the lights on is no longer enough"
Numerify: "Report based on how you create value for the business – ask them! Measure delivery and ability to keep up with changing biz needs"
ServiceNow: "Think long-term. Engage all stakeholders to design processes. Select extensible tools that can meet all requirements without compromise"
SunView: "IT must shift the focus to user-centric solutions that drive engagement with the Service Desk and change the way end-users get support and IT works"
SysAid: "When it comes to ITSM, don't be afraid to ask for help. There's great (free) advice out there if you start to look, or ask the right people"
TOPdesk: "Be aware of ITSM vendors with partners programs, these are potential-invoice-by-the-hour traps. How else would they make money?"
I appreciate that you can't say much in "140 characters or close," but look at the difference between the two sets of answers. Both questions ultimately relate to helping ITSM professionals. But it's the second question, with what I deem to be far better answers, that relates to the conversations one can have after having got the tool questions out of the way. Hopefully this makes sense.
So my challenge to you, whether you do it at an event or elsewhere, is to have a proper conversation with ITSM vendors. Not about the tool, but about ITSM. You might be surprised what you learn…and for free. Plus, you might eventually want to buy something.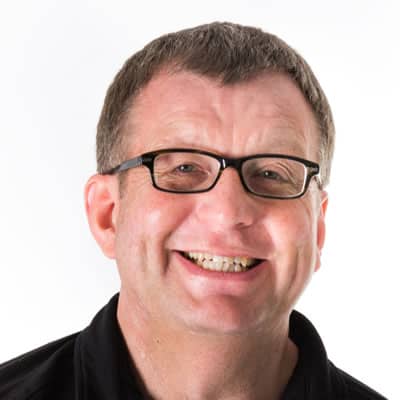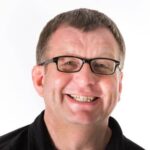 Principal Analyst and Content Director at the ITSM-focused industry analyst firm ITSM.tools. Also an independent IT and IT service management marketing content creator, and a frequent blogger, writer, and presenter on the challenges and opportunities for IT service management professionals.
Previously held positions in IT research and analysis (at IT industry analyst firms Ovum and Forrester and the UK Post Office), IT service management consultancy, enterprise IT service desk and IT service management, IT asset management, innovation and creativity facilitation, project management, finance consultancy, internal audit, and product marketing for a SaaS IT service management technology vendor.