While chatbots are all the rage in ITSM right now, traditional chat success is still important for IT support teams.
In aiming for chat success in IT service management (ITSM), it's worth comparing chat with the currently-far-more-popular IT self-service. There are many similarities, including that both are relatively new access and communication channels for IT support. However, self-service unlike chat, has done far better at being adopted as a "preferred" new IT support channel for IT departments to offer.
While #chatbots are all the rage in #ITSM right now, traditional chat success is still important for IT support teams. Here @StephenMann shares his advice for planning for chat success. #Chat #ITSupport
Click To Tweet
On this front, self-service is definitely "winning" but, while many IT organizations have already invested in self-service technology as part of their shift-left strategies (to improve customer experience, save money, or both), chat appears to be much easier to get right.
Whether this is due to mistakes made with the far-more-common self-service initiatives, or because chat is a less-complicated beast, there are a number of chat-success tips to bear in mind when providing, or improving, an IT-support chat capability. This blog starts by looking at how best to plan for chat.
Planning for Chat Success – 10 Tips
As with self-service, chat success is so much more than just implementing a new piece of technology. Instead, it's about changing people's mindsets and behaviors, and – ultimately – their ways of working.
The bottom line is that if people don't know why they should, and how best to, use chat, and if the telephone channel is still considered easier to use than chat, then why would people want to initially try, and then continue, to use chat?
'Chat success is so much more than just implementing a new piece of tech. Instead, it's about changing people's mindsets & behaviors, & – ultimately – their ways of working' – @StephenMann #ITSM #ServiceDesk
Click To Tweet
So, consider the following ten tips when planning your new, or improved, IT-support chat capability:
Think of chat from the end-user point of view – with it a capability not a technology. While the technology needs to be easy to use, it's ultimately going to be about the whole service, or customer, experience. And not just the technology-based experience, people will play a big part too.
Learn from the "people" mistakes of self-service – in particular, apply organizational change management best practice from the outset; to what's ultimately a change in the way of working for all involved. There's a need to remove the barriers to change, including the very-human fear of change – with organizational change management techniques employed related to involvement, communication, gaining buy-in, education, and potentially training.
Chat, in this form, needs to be even more "human" – the walk-up channel is loved because of both the immediacy of response and the human interaction. Text-based chat removes both the visual and aural aspects of the latter, so agents need to compensate for this loss in terms of focused friendliness, empathy, and rapport building. Agents also need to be very aware of how their (written) words can be misinterpreted by the reader.
Chat success needs great people – firstly, to deliver on bullet 1. But also, to be effective. Agent "niceness" is not going to be enough if they can't provide a speedy resolution. Agents also need to be careful with the language they use; remembering that it's not a writing competition – using plain language and keeping it brief.
Chat must be easy-to-access to be highly adopted – this might be access from the self-service portal, buttons within emails, or via a desktop agent. Plus, it could be the extension of an existing support call (with or without the need for remote access).
Don't view chat sessions in isolation – an end user might have already tried self-service, say, with no success. So, ensure that the chat agent knows what the customer has already tried, for instance the knowledge articles they've already accessed (which may or may not have been right for their issue). Failing to do this will potentially make it a poor, and time-consuming, experience; and one that loses a chat user forever.
Make chat handling seamless – with agreed processes for handing customers off between agents, plus for the collaboration between multiple agents and IT teams (and potentially departments). This is usually more complex than it sounds, as there's a need to know when to hand over, the right people to hand over too, and whether the right people are available.
Benefit from chat-enhancement capabilities to improve the customer experience – for example, the agent being able to see the customer's text before they've finished typing (what they need to say). It means that the agent can prepare their response more quickly if workload allows, e.g. identifying and personalizing a concise canned response.
Leverage existing telephone best practices for chat success – for instance, agree service level agreements (SLAs) and escalation paths including initial response times and the key timepoints for assessing chat progress. Or knowledge availability for chat-based agents – knowledge of people, IT assets, ticket history, plus all the usual scripts and knowledge base articles that have been refined for chat canned-text use.
Build in suitable feedback loops and management mechanisms – start by making post-chat surveys easy to complete. Also, when monitoring chat performance –whether it be by chat volumes, times, customer satisfaction, or using other metrics – ensure that the metrics drive the right behaviors. For example, not letting a focus on first contact resolution (FCR) override valuing the customer's time. Finally, have a formal process for turning chat-based resolutions into new knowledge articles.
This article by @StephenMann shares ten tips to follow when planning your new, or improved, IT-support chat capability. #ITSM #ServiceDesk #ITSupport
Click To Tweet
This 2017 chat success article has been updated for 2023.
Further Reading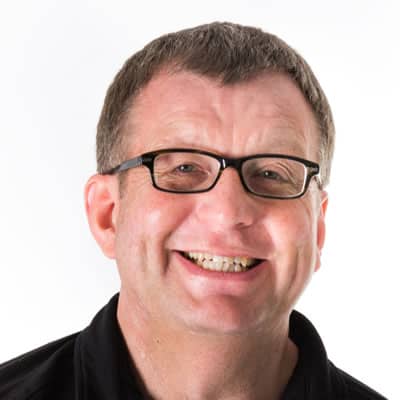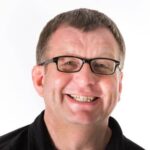 Principal Analyst and Content Director at the ITSM-focused industry analyst firm ITSM.tools. Also an independent IT and IT service management marketing content creator, and a frequent blogger, writer, and presenter on the challenges and opportunities for IT service management professionals.
Previously held positions in IT research and analysis (at IT industry analyst firms Ovum and Forrester and the UK Post Office), IT service management consultancy, enterprise IT service desk and IT service management, IT asset management, innovation and creativity facilitation, project management, finance consultancy, internal audit, and product marketing for a SaaS IT service management technology vendor.