Let's talk about ITSM software. IT service management (ITSM) software can make or break an IT service desk, and adversely affect the IT services it's trying to support. But what makes one piece of software better than another? What, in addition to providing the required ITSM capabilities, should influence your choice to invest in a particular ITSM tool?
In a market flooded with ITSM software options, here are four features (broadly speaking) to factor into your decision making process:
1. Viable ITSM software vendor
When a company buys, or invests in, an ITSM software product they're also investing in an ITSM software vendor. It's a relationship that doesn't end once the ITSM software is implemented.
This is a long-term partnership, so you'll need a vendor that:
Is reliable to contact
Is preferably in a period of expansion (rather than losing market share), and
Will stay in business for the foreseeable future to allow scope for future development and ongoing product support.
Ultimately, before investing in ITSM software, it's wise to consider whether the VENDOR, as well as the product, will be a worthwhile investment of your time and money.
2. Strong implementation capabilities
Implementation can make or break ITSM software (and thus the service desk in turn).
Key to success is a strong implementation team, not only setting up the ITSM software to reflect the business's requirements for ITSM processes, but also providing ITSM integrations into the business and other IT tools. It's rare for companies to "go it alone" with ITSM software these days, so assess the implementation capabilities of, and successes for, either the software vendor or their partners.
Ultimately, enticing features in an ITSM product will mean little without the implementation know-how to make them work for your organization.
3. ITSM software ease of use
ITSM software that's "easy to use" empowers staff to utilize it effectively. This minimizes the training time needed for users of the tool and lessens staff frustration, and reticence to change ITSM software, during this time due to a swift and productive learning process. Key to this is how easily the software can be embedded into existing operational processes – a tool that's easy to embed quickens staff uptake (of the ITSM tool) as they adapt to new ways of working in tandem with the new software.
But the real killer is in day-to-day operations. ITSM software that is difficult to use, and incorporate within existing processes, decrease staff morale and slow down productivity as users are bogged down in fighting with the tool rather than being enabled and empowered by it. Ultimately, inefficiency costs, maybe even more than the ITSM software did.
4. Flexibility
This is a less straight-forward feature for ITSM software. The level of flexibility should suit a business's requirements, as flexibility in tooling can be a blessing or a curse.
A highly-flexible tool is adaptable and allows for a large amount of customization but the cost is that it'll usually be harder to use. On the other hand, ITSM software with less flexibility is often easier to use due to the lower level of customization but might be less adaptable (despite strong configuration capabilities).
Similarly, more flexible ITSM software, while it can provide a solid return on investment (ROI) if a range of functions are used, can often prove costly and time consuming to maintain over time in light of the effect of upgrades/updates.
Ultimately, when choosing ITSM software, the level of flexibility should be carefully considered to ensure that you're getting the right level of flexibility for your company's real needs. ITSM software that needed to perform a wide variety of functions might need more customization, whereas if it's to be used for common ITSM best practice process then the opposite applies.
With these four features covered, you can be confident that your new ITSM software stands every chance of being a success. ITSM software from a viable vendor gives you security going forward. A strong implementation capability allows the tool to be put in place swiftly with maximum benefits. Easy-to-use software empowers users and speeds up the learning process. While a suitably flexible tool allows for sufficient configuration and customization without making the tool needlessly complex. What other feature would you recommend to others investing in new ITSM software?
If you enjoyed this ITSM software article, you might like the following ITSM articles.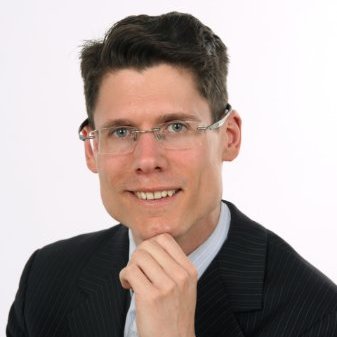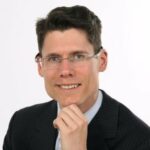 Richard Josey is the Lead Service Management Consultant for Thebes Group. He has over 15 years' experience in service management, is an ITIL expert, and has helped drive many organizations in their efforts to implement and imbed mature service management processes. This has comprised of numerous Incident, request, problem, change, configuration and release management processes, in a variety of environments.
His approach is always to look for pragmatic solutions, which provide clear benefit and help achieve valuable business goals. Richard is also the chair of the BCS Configuration Management Specialist Group (CMSG), and a committee member of the BCS Service Management Specialist Group (SMSG).
In addition, he speaks publicly, at a number of industry events including BCS, itSMF and Gartner conferences, as well as on a number of webcast and webinars.