Let's talk about consumerization. Corporate IT organizations, and their IT support, have changed significantly over the last 25 years. They might have moved from a technology to a service-centric approach with the help of ITIL, the IT service management (ITSM) best practice framework formerly known as the IT infrastructure Library, but have they really understood and adapted to the consumer-driven changes that will drive service delivery and IT support in 2015 and beyond? How many IT organizations have stopped to look at their service desk and wider IT support capability as an overall business solution, rather than just at a process or technology level, to assess how well support is meeting its purpose? Or, taking a step further back, to look at IT support's purpose to understand whether business requirements and expectations have changed over time?
Consumerization isn't just the "Consumerization of IT"
Consumerization, and its impact on the service desk, is about so much more than devices, apps, and personal cloud services. In fact, the Consumerization of IT has been a red herring for service desks – in that the focus on the technology, and BYOD in particular, has misdirected service desks and the wider the IT organization away from the true impact of consumerization.
It has misdirected them away from the fact that end user expectations have increased significantly in the last five years, based on end user consumer-world experiences of both services and service. With the IT help desks or service desks created in the late 1980s or early 1990s, and that evolved in the 2000s, now losing ground on consumer-world technical and customer support.
Plus it's not all about end users. IT support personnel can also benefit from consumer-like capabilities and technologies in the workplace – such as self-service, mobile, knowledge management, and collaboration. As with other employees, their consumer-world experiences will ultimately lead to them expecting and potentially demanding more.
The growing importance of customer experience
Customer experience is "the new black" for B2B and B2C organizations keen on winning, retaining, and upselling to customers. With product and service providers intent on differentiating themselves from competitors based on the delivery of superior customer experiences.
"What does this have to do with corporate IT support?" you might ask. "Our service desk doesn't have to win, retain, and upsell to end users." But this is a misguided point of view – the real relevance of customer experience for corporate IT organizations, and not just service desks, is not about "losing business," it's about it losing relevance and importance thanks to consumerization. That's losing relevance and importance to end users, teams, business units, and the business as a whole because they are out of touch with, and fail to deliver against, end user and business expectations. Where these expectations might relate to a number of different areas, including: IT supply, access and communication channels, and the customer, or service, experience.
And where improving customer experience will require a multi-threaded approach to redefining how the age-old problem of supporting the users of technology is addressed. While the a forementioned access and communication capabilities and technology will help, it will require both a mindset change and the introduction of new approaches to truly make a step-change that comes close to matching consumer-world service and support experiences.
So there are a number of consumerization-driven challenges, or opportunities, for service desks to understand and then to address.
Six ways consumerization is affecting the service desk
There are probably many more, but here are six that Narain Muralidharan and I came up with:
Increased expectations around IT supply Corporate IT organizations have failed to keep up with their increasingly tech-savvy and expectant end users. The battleground ten years ago was that corporate IT provided older, less capable, and more costly hardware than was available in the high street. Now the battle has spread across all aspects of IT provision – such as hardware (phones, tablets, and computers), applications, mobile internet, backup and storage, access and communication channels to service providers and their services, and – for service desks in particular – support and customer service.
Increased expectations around access and communication channels In 2015, there are a number of additional access and communication channels for service desks to consider, offer, and leverage. With these often driven by consumer-world advancement, and with each capability offering different levels of customer service and, importantly for cash-strapped IT organizations, different cost profiles. With one of the key and most common examples of consumer capability adoption being self-service – the ability for end users to help themselves by logging issues, getting access to new services, or using knowledge articles to avoid the need for IT support personnel intervention.
Increased expectations around the customer, or service, experience Contrary to many key service desk metrics, speed isn't everything when it comes to customer services. In fact, all speed might do is make the end user unhappier more quickly. Customer satisfaction is a great leveler but are the right questions being asked to the right people? Are service desks measuring the satisfaction with the support given or with the service provided? They are two different things – the content (and resolution) and the delivery. And do the survey questions mask the reality of customer satisfaction – purely asking about the mechanics of IT support rather than the experience and expectations?
The need to view end users as people All IT personnel, not just service desk agents, need to see more than "end users" when they interact with the people who consume IT services. With IT staff appreciating that those who consume IT services will have expectations around the service and the service experience. That end users, or consumers, can be some form of customer despite what dictionary definitions say. End users want to be treated like they matter, like they exist. The majority of end users might not need anything more than the acknowledgement that they're real people and not numbers in an IT system.
The need for technical customer support over technical support It's supporting the people over the technology to deliver a better service experience – it's what end users now commonly get, and expect, in their personal lives. More on this can be found in a previous blog.
The need to empower service desk staff to use their initiative IT management, and support staff, need to understand that not all issues or service requests can be resolved via a script – well at least not quickly and with an acceptable service experience. And that forcing an end user through a script that doesn't fit their issue is both futile and damaging – it costs in terms of time, money, and IT's business reputation. There are two key concepts and approaches that can help here: "Standard + Case," created by Rob England, the IT Skeptic, and "intelligent disobedience," on which ITSM-industry luminary Ivor Macfarlane has created a separate Freshservice white paper (coming soon). Where these two approaches are not mutually exclusive.
This consumerization blog was originally written for Freshservice. You can check out the original version here.
If you liked this consumerization article, these other ITSM articles might be of interest too.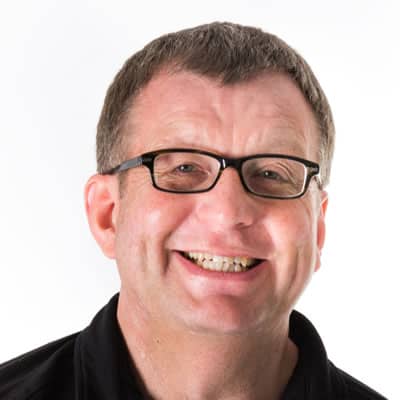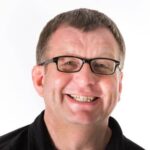 Principal Analyst and Content Director at the ITSM-focused industry analyst firm ITSM.tools. Also an independent IT and IT service management marketing content creator, and a frequent blogger, writer, and presenter on the challenges and opportunities for IT service management professionals.
Previously held positions in IT research and analysis (at IT industry analyst firms Ovum and Forrester and the UK Post Office), IT service management consultancy, enterprise IT service desk and IT service management, IT asset management, innovation and creativity facilitation, project management, finance consultancy, internal audit, and product marketing for a SaaS IT service management technology vendor.