The Open Group Architecture Framework (TOGAF) was developed by the Open Group in 1996, and within two decades 60% of Fortune 500 companies and 80% of the Global fifty companies were already using the framework. By 2016, 70 organizations offered accredited courses, and there were at least eight certified TOGAF tools. The growth has been tremendous with global adoption reaching over 134 different countries by mid-2017.
In fact, as of 2017, the number of individual TOGAF 9 certifications rose to 70,131, marking a rise of 12,000 certified individuals within a 12-month period. Additionally, the fact that the Open Group provides access to TOGAF-certified software, tools, and training programs; plus the fact that access to TOGAF is free for organizations to use internally (although it's not free for commercial use), further adds to its growth.
Before talking about the relevance of TOGAF to Enterprise Architect roles, and potentially IT service management (ITSM) pros as an alternative to ITIL, here are some 101 essential elements first.
What's TOGAF?
TOGAF is an enterprise architecture (EA) methodology that offers a high-level framework for developing enterprise software. It does this by organizing the development process using a systematic approach that seeks to produce high-quality results.
According to the Open Group, the intention behind it is:
To ensure that a common language is spoken when it comes to enterprise architecture
To standardize open methods for enterprise architecture and therefore avoid lock-in to proprietary solutions
To save, and efficiently use, organization resources including money and time
To achieve a tangible return on investment (ROI)
Essentially, TOGAF assists organizations with the following:
Defining and organizing requirements before projects begin
Keeping the project on budget
Maintaining timelines
Reducing error
Increasing the pace of implementation, and
Aligning IT goals with organization goals (at a departmental level, at a cross-departmental level, and the level of the organization as a whole).
To discuss the relevance of TOGAF certification for you as an individual, it's important to touch on some of the benefits to the organization – because the two are tied together. In other words, if you understand the value of the certification to the organization, then the relevance of the certificate for your (potential future) Enterprise Architect role will become more apparent.
Why Organizations Value the TOGAF Certification
Any organization that seeks to undertake, or that is already undertaking, the development and implementation of enterprise architecture to support business transformation will benefit from using the TOGAF framework.
The framework and its certification have been developed through collaboration among a diverse community of stakeholders. These stakeholders include over 600 global organizations across the world that include:
Universities
Government organizations and consortia
Small-to-medium-sized businesses (SMBs)
Enterprise-level businesses.
The collaboration provides the opportunity for any organization, irrespective of size or location, to exchange information and technology from both an academic and a practical standpoint. And the collaborative effort has refined the architecture framework to the point where TOGAF training and certification can provide value to organizations in the following three ways:
1. Proficiency in a Holistic EA Methodology
Organizations not only value TOGAF as an industry-wide open standard, but it's also prevalent because it emphasizes consistency. It also employs best practices by embracing all the elements critical to EA holistically. More specifically, it encompasses the planning, design, implementation, and management of EA. And individuals who attain the certification prove that they've achieved proficiency, at least in understanding, in a methodology that covers all the critical elements of EA.
2. Flexibility and Accommodation of Other EA Approaches
Since TOGAF considers and reflects on a variety stakeholder needs, it's flexible in accommodating other industry standards and frameworks. Such flexibility is valuable to organizations that already have an EA framework (e.g., FEAF or DoDAF) and still want to benefit from TOGAF. Individuals with the certification are therefore flexible enough to deal with a wide variety of scenarios and not just one.
3. Alignment with Business Frameworks
Since TOGAF seeks to align IT goals with the organization (or business goals), the methodology covers business management domains such as process improvement, strategic planning, and risk management. Certified TOGAF individuals are therefore also valuable to organizations because they bring knowledge of business frameworks as well.
The Benefits of TOGAF Certification for IT Professionals
Below are four other reasons why TOGAF certification is useful for you and valuable for your next EA role(s):
Soaring demand for people with TOGAF certification: Organizations value TOGAF and TOGAF certification which means that gaining the accreditation will open new doors for you.
Increased possibilities and opportunities across industries: Since TOGAF is an open standard that's used globally, and across sectors irrespective of which EA standard is currently being used, this too widens the future job possibilities for accredited TOGAF holders.
Speak a common EA language: Certified professionals can share and collaborate with others because they speak a common language regardless of industry, size of the organization, and so on. Such a capability is useful in gaining new experiences and learning from diverse backgrounds.
Receive a high return on your investment: According to PayScale, an IT Director's median salary in the U.S. is $113,000. However, if they have a TOGAF certification, their salary jumps to $136,433. The time and money spent in attaining certification will pay for itself many times over in the course of your career.
How to Become TOGAF Certified
TOGAF certification consists of:
Level 1 Certification which covers the foundations of TOGAF, and
Level 2 Certification which covers relevant tools, technology, concepts, and working knowledge
Training for the certification is offered through accredited courses available both online and in-person.
Hopefully, my TOGAF 101 article has been helpful, along with the benefits that both organizations and individuals can gain from it. If you have any associated opinions or questions, please add them in the comments.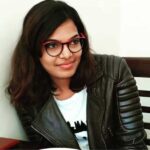 Sreeja is an SEO Specialist at Simplilearn Solutions Pvt. Ltd with a keen interest in writing research-driven articles on IT service and architecture to help people get relevant information for their queries. Here areas of expertise include TOGAF and ITIL. She is skilled in Search Engine Optimization and knows how to write keyword-focused technical articles on different topics.