Business relationship management (BRM) – both the function and the role(s) – is a great IT service management (ITSM) capability that helps IT organizations to focus on, and to deliver against, the wants and needs, and expectations, of IT service consumers and providers. But how should your organization start out with business relationship management? What should it focus on?
The following ten tips should help your IT organization to get started on its business relationship management journey.
Understand what business relationship management is and isn't. Plus, get an agreed understanding across all those involved. The Business Relationship Management Institute (BRMI) is a great place to start – it offers guidance and advice as well as tools and techniques. It describes itself as "… the world's premier membership, professional development, and official certification organization dedicated to building and maintaining BRM professional standards and serving the single global BRM community."
Don't start from scratch. Your IT organization will undoubtedly have some existing capabilities that can be brought into the business relationship management fold. These can then, of course, be built upon. A good example is the regular service review meetings that your IT organization most likely already holds with key business stakeholders.
Identify key business stakeholders and their high-level wants and needs. Not only from your IT services (and you might already know this) but also understanding what they expect from your new business relationship management capabilities. Understand more about your organization's most valuable and critical services and how they impact business operations.
Create your new business relationship management capability around the customer (not your existing IT capabilities). Its introduction is a great opportunity for your IT organization to focus on what really matters to different stakeholders – rather than the traditional IT metrics that are very operationally focused.
Focus business relationship management on value creation (or co-creation). Use your new capabilities to see what your key business stakeholders see (and feel). It should go beyond the traditional service level agreement (SLA) "numbers" to better understand IT performance. Plus, focus on the business-level value that the IT organization can, and does, create.
Employ the right type of people in your business relationship management role(s). Fill the role(s) with people with the right set of competencies that include skills and capabilities such as business acumen and company knowledge, an understanding of how internal IT services and support operate, communication skills, empathy, and negotiation skills. A related qualification, or the desire to get one, while not essential, will potentially be a good indicator too (where there's also a match to the required skills and capabilities).
Elevate the business relationship management role within the IT organization. A Business Relationship Manager needs a certain level of business gravitas. Their perceived position in the IT organization will matter, especially their ability to influence people and outcomes. For example, if your business relationship management role(s) report directly into the CIO.
Start small. As with many things in ITSM, don't attempt to achieve everything at once. It's important to start with getting the basics right. There's no need to be perfect from the get-go – this will only delay you in getting started. Instead, deliver quick wins that focus on what's most important to key stakeholders. Then communicate the successes to help promote your future activities.
Set credible goals and metrics. For instance, removing IT issues that cause key stakeholders pain. Or improving customer satisfaction or employee experience scores. Break this performance assessment into critical success factors (CSFs), key performance indicators (KPIs), and lower-level metrics to ensure that there's alignment in ultimately creating business value as per tip #5.
Make business relationship management about IT relationships as well as those with key business stakeholders. A Business Relationship Manager will need to be concerned with customer wants and needs, but they will ultimately struggle to achieve the necessary change without "friends" in the wider IT organization. Relationships that can be swiftly leveraged whenever change or improvement is needed.
So that's my ten tips for getting started with business relationship management. Would you add? Please let me know in the comments.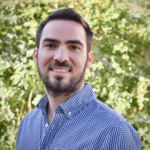 Pablo has been working for several years on the different phases of technology-related projects. Programming, devising new features, planning sprints and roadmaps, making product presentations to customers around the world, and pushing different teams to achieve common goals, driving everyone to be their best version.
He considers himself a technology enthusiast and a problem solver by nature, due to his initiative to improve what he thinks is wrong. He loves challenges and enjoys the pride of having accomplished goals. He also enjoys writing, reading, public speaking, and running.