Let's talk about AI Adoption in ITSM. Where do you think the IT industry is with its adoption of artificial intelligence (AI)-based capabilities? And how much of that is for IT service management (ITSM) needs? And how much is being applied outside of IT to improve the operations and outcomes of other business functions? It's great to know where the industry is with the introduction of new things – even though one person's "new thing" is another's "old hat." Especially given that AI-enabled capabilities – usually machine learning and natural language understanding – have been part of some ITSM tools for a few years, with more being added as success breed success (and increases demand).
To help industry understanding around the current state of AI adoption in ITSM, ITSM.tools is running a very quick three-question survey that seeks to provide readers with a snapshot of where the industry is. Such that it can assuage concerns, validate decisions (or simply just assumptions), and help individual organizations with their AI-adoption journey.
To help industry understanding around the adoption of AI-enabled capabilities, @ITSM_tools is running a quick survey that seeks to provide readers with a snapshot of where the industry is. Can you help? #AI #ArtificialIntelligence
Click To Tweet
What the survey is seeking to assess
We've called the survey an Intelligent Automation Survey to recognize the argument that what the world currently has "in the wild" isn't true artificial intelligence. Plus, to allow the inclusion of robotic process automation (RPA) which often isn't AI adoption in ITSM (but it can be).
The survey is deliberately short and anonymous – hopefully taking people around a minute to answer the three questions across:
The intelligent automation capabilities within their ITSM tool
How different types of intelligent automation are being employed within their organization
The common barriers to adoption success.
Of course, we could have asked more questions. And people likely want to know more than the data and insights we glean from the survey. But the idea is to make it a quick to complete and quick to write up snapshot so we can have a better understanding of what everyone else is doing ASAP.
Can you spare a minute to answer this quick (anonymous) Intelligent Automation Survey from @ITSM_tools? #Automation #AI
Click To Tweet
Looking back at the 2019 view of AI adoption in ITSM
When we last ran the ITSM.tools Future of ITSM Survey two years ago, the AI Adoption in ITSM results were both interesting and promising, that:
9% of respondents were already using chatbots and other bots in IT management use cases, plus another 29% were already experimenting with them. But 45% had no plans to use bots in the next 12 months.
Only 9% of respondents viewed AI as a serious job killer in ITSM, this level was down from 16% in the 2017 survey.
So, it'll be interesting to see how far the IT industry has progressed with the adoption of intelligent automation for both IT and wider business use-cases too across:
Virtual agents for service and support staff
Chatbots/virtual agents for employees
Intelligent workflow automation, e.g. ticket triage
RPA
Intelligent email autoresponders
Smart analytics
An existing 2021 snapshot of intelligent automation/AI adoption in ITSM
If you're a regular visitor to ITSM.tools, then you'll know that this is our second survey of 2021. The first was a joint survey with AXELOS Global Practice that sought to understand the current state of enterprise service management and digital transformation – two more of the top five ITSM topic areas for 2021.
This three question survey on Intelligent Automation from @ITSM_tools seeks to understand how organizations are employing AI where they work, and what the barriers to success are #AI #Automation
Click To Tweet
This AI Adoption in ITSM survey is closed, and the associated report is currently being created. However, it's worth sharing the results of a question that asked about the current state of intelligent automation and enterprise service management:
24% of organizations still have no plans to use intelligent automation – although many of them will no doubt be using it by default, as their technology suppliers embed AI-enabled capabilities within their software, hardware, and services.
In terms of the current level of intelligent automation use, the total is pretty high at 40% but perhaps not as high as expected given the 2019 survey bot-uptake results.
This time it'll be interesting to see more granular results on intelligent automation/AI adoption in ITSM based on this survey's different line of questioning.
As always, the results of the AI Adoption in ITSM survey will be shared on the ITSM.tools website via a future article.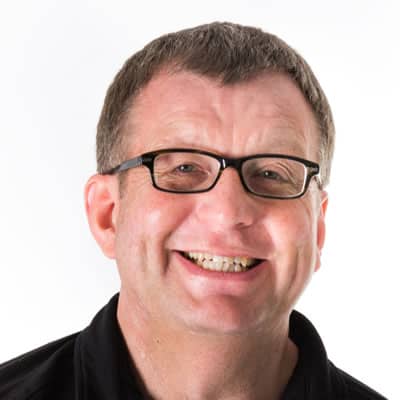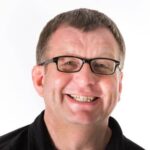 Principal Analyst and Content Director at the ITSM-focused industry analyst firm ITSM.tools. Also an independent IT and IT service management marketing content creator, and a frequent blogger, writer, and presenter on the challenges and opportunities for IT service management professionals.
Previously held positions in IT research and analysis (at IT industry analyst firms Ovum and Forrester and the UK Post Office), IT service management consultancy, enterprise IT service desk and IT service management, IT asset management, innovation and creativity facilitation, project management, finance consultancy, internal audit, and product marketing for a SaaS IT service management technology vendor.