The Service Desk Institute (SDI) has recently published a report on the future of IT support called "Analyst 2.0." It covers a variety of areas including how IT service desk headcounts and analyst skills will change, the growth and impact of self-service and automation, and the current business-perceptions of the IT service desk.
This blog offers you a quick, and easy, insight into the report's findings; focusing on three IT support areas:
Future service desk analyst skill requirements
Artificial intelligence (AI) adoption to date, and
Service desk pressures related to customer experience.
Please read on for more on each of these areas.
1. Future service desk analyst skill requirements
The SDI report compares the current top three skills/attributes required of a service desk analyst to those expected from IT support in three-five years' time:
2017 – What do you consider to be the top three key skills/attributes currently required of a service desk analyst?
Source: SDI (results truncated to top nine)
Beyond 2020 – What do you think will be the top three key skills/attributes required of a service desk analyst in three-five years' time?
While there's the expected rise in analysts' customer service skills/empathy, the changes that stand out most in the survey results are:
Technical/industry related knowledge/skills – jumping from 34% to 67%
Flexible/adaptable – rising from 8% to 27%
Both perhaps reflecting the need for service desk analysts knowing, and being able to do, more complex support things in light of IT self-service and automation removing the simpler, repetitive things from the service desk's plate.
Plus, the flexibility/adaptability might not just reflect the need to be able to deal with a variety of more-complex issues and requests – it might also be a sign of service desk professionals expecting not only future change but also continued and frequent change. With the IT service desk at a point of revolution rather than incremental evolution.
2. AI adoption for IT support to date
The SDI survey asked: "Have you started looking into AI or virtual assistants?" with the following responses:
No – 64%
Starting to research – 27%
Interacting with a potential partner – 4%
Implementing/implemented – 5%
Thus, the current use of machine learning, chatbots, and virtual personal assistants – even in toe-dipping mode – appears to be behind the level of industry attention that AI for IT support is currently receiving. As to why this is, there are of course a number of potential reasons, including:
The opportunities and the benefits of "AI for IT support" have yet to be adequately sold to the market (and AI-based solution providers need to spend more on marketing their solutions and customer successes)
The available solutions are insufficiently mature to encourage more than "early adopters"
Budgetary restrictions prevent the ability to spend on technology, even if to save costs
The IT support industry is initially slow to adopt new technologies and capabilities, preferring to wait on the results realized by others
IT service management (ITSM) tools customers are waiting for their existing providers to bring in AI-enabled capabilities
Plus, these aren't mutually exclusive.
A second report question does dig deeper though, asking: "Do you feel like technology is keeping up with the hype of automation/AI?" With an equal split between "yes" and "no" – both at 29% – and most respondents opting for "unsure/maybe."
It'll be interesting to watch as existing ITSM tool vendors with AI plays (either homegrown or partner-based), providers of complementary (AI) technology solutions, and new players with "AI for IT support" at the heart of their solutions attack the market in 2018.
3. Service desk support pressures related to customer experience
The third aspect of the Analyst 2.0 report that really piqued my interest was the way in which a certain question was asked. I've seen a number of industry surveys that ask about pressures, challenges, and future service desk investments where the top result is "a need to improve the end-user/customer experience" – which is of course great for IT support.
But asking "Do you feel pressured to provide the same level of customer service as big businesses?" and then asking the probable cause is a great way of gauging opinions around the same issue (and opportunity). The results are shown below:
Do you feel pressured to provide the same level of customer service as big businesses?
What do you think this is?
So, there is a tangible, consumerization-based pressure on corporate IT support that goes beyond the "consumerization of IT" (and the use of personal devices, apps, and cloud services in the workplace). And it's clearly being driven by employees – as they bring their potentially superior personal-life, consumer-world experiences and expectations into the workplace.
IT service desks need to already be reacting to this as, while it might not be as complex as the industry fallout from the consumerization of IT, if the consumer world is anything to go by, then the service and support "wrap" provided to employees will become just as important – and maybe more important – as the IT services provided.
Hopefully, you found this blog an interesting taster for the new SDI report.
Would you like to read an article on service availability management or get the latest Gartner ITSM Magic Quadrant for free?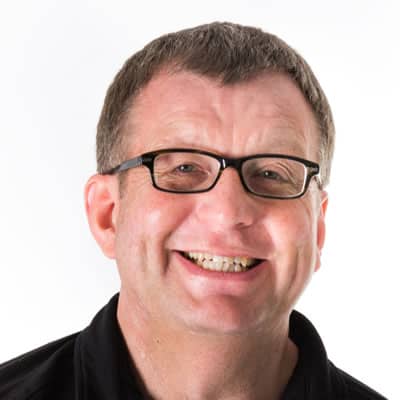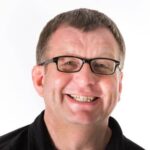 Principal Analyst and Content Director at the ITSM-focused industry analyst firm ITSM.tools. Also an independent IT and IT service management marketing content creator, and a frequent blogger, writer, and presenter on the challenges and opportunities for IT service management professionals.
Previously held positions in IT research and analysis (at IT industry analyst firms Ovum and Forrester and the UK Post Office), IT service management consultancy, enterprise IT service desk and IT service management, IT asset management, innovation and creativity facilitation, project management, finance consultancy, internal audit, and product marketing for a SaaS IT service management technology vendor.