let's talk about Bytes for Heroes. Much has been written about the impact of the COVID-19 crisis on IT service management (ITSM). These articles and blogs have called out the importance of IT service and support personnel in coping with the early days of the crisis and its implications, especially with the rapid migration of office-based employees to homeworkers. Many of these articles and blogs have also called out the tremendous efforts of health workers in helping those who've unfortunately contracted the coronavirus.
I think that most of us, wherever we are in the world, will be forever grateful to all of the brave health workers who've consistently put the wellbeing and lives of the public first over the last couple of months. Now, there's a unique opportunity for us to galvanize ourselves in technology, service, and hospitality industries to collectively show our thanks, and to help, the NHS frontline staff through free, quality food.
Bytes for Heroes has already signed up companies and provided thousands of meals to staff hospitals in cities across the South West, South East, Midlands, North West, Yorkshire, and Scotland. COULD YOU HELP? With funds, time, expertise, recruitment, networking, or something else? Please read on to find out more.
This article by @viewyonder looks at an initiative called @BytesforHeroes – providing thousands of meals to staff hospitals in cities across the UK – and how you can help. #COVID19 #NHS
Click To Tweet
Bytes for Heroes
Bytes for Heroes – launched in mid-April – is on a mission to provide hot meals to 1,000,000 UK NHS front line workers that are putting their lives on the line to save others. To quote its website:
"We're bringing together two completely different industries; catering companies, that have the capability to provide food to our hard working NHS workers but are unable to due to lack of funding and technology companies, that want to help the NHS in a direct and tangible way, but don't have an outlet to do so.

We're asking UK technology companies to donate their marketing, CSR, or charitable budgets to our cause, and we'll manage the logistics of getting food to our over-worked heroes!"
Bytes for Heroes is effectively raising funds to enable local catering firms to provide hot meals to NHS staff – making a tangible difference to the lives of those who are doing what we, as IT professionals, can't do.
@bytesforheroes is raising funds to enable local catering firms to provide hot meals to NHS staff... Can YOU help? #COVID19 #ITSM #NHS
Click To Tweet
What Bytes for Heroes is doing
Bytes for Heroes kicked off with a pilot program in Bristol, at Southmeads Hospital, providing over 2000 NHS heroes with a hearty meal. It's already signed up Amazon AWS and UKCloud along with a number of other technology companies that want to know that they're making a difference. You can read more about this in the early media coverage by The Register.
The important thing is that Bytes for Heroes needs the help of IT companies and professionals such as yourself to achieve its goal of feeding 1,000,000 NHS workers as they fight against the virus and its human impact.
How you and your company can help
If you want to make a real difference, and can get on board with the Bytes for Heroes cause, it's looking for help in a number of ways:
The funding of meals– you or your company can choose to either support the national effort or support your local hospital directly. It's between £2 and £5 per meal dependent on location.
Helping to raise awareness– by publicly supporting the cause via your social media channels and potentially sales teams if company-backed.
Lending a hand– if you or any of your colleagues want to volunteer to support the cause, and can help with PR, marketing, or fund raising, or want to be involved in the front line logistics, then Bytes for Heroes will help to make this happen.
Can you help @BytesforHeroes by lending a hand, funding meals, or helping to raise awareness? They're providing hot meals to NHS staff across the UK. #COVID19 #NHS
Click To Tweet
What supporting companies get in return
Hopefully, the Bytes for Heroes cause sells itself. But for organizations looking to see the benefits of being a supporter, there's:
Your company logo on the Bytes for Heroes website with a link back to your website. This will be in the "Our Supporters" section.
Social media posts highlighting your company as a supporter and thanking you.
Statistics from the Bytes for Heroes app (launched Friday 24th April) which will provide data on how many people the overall effort is supporting and how many NHS heroes your donations have specifically provided meals for.
But Bytes for Heroes is not stopping here. The next version of the Bytes for Heroes app will allow you to provide a personalized message to the NHS hero that redeems their meal voucher. Allowing you to say a special thank you from your business for the work that they're doing.
Every penny raised goes to funding NHS meals
The Bytes for Heroes team is 100% volunteer-driven and 100% of all donations go straight to the catering teams that are delivering their services at cost! Your money will go straight to feeding those who we want to support.
If you want to help, either individually or as a company, then please visit the Bytes for Heroes website. If you'd simply like to make a donation you can do so as an individual here, and as a company here. If you have any questions or thoughts, then please use the comments section below.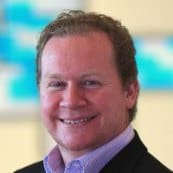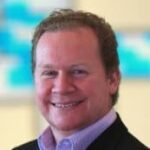 Steve Chambers generates real-time analysis on the topics of Cloud, DevOps, and ITSM. Steve helps organizations that range from global to local, commercial to public sector, and startup to enterprise. With these organizations, Steve operates at the conjunction of cloud service providers and organizations that consume their services, and analyzes and advises on the impact on their people, process, and technology.
Steve's career spans more than twenty years including banking, consulting engineer with Loudcloud, professional services and presales management at VMware, Cisco and VCE and executive CTO office at Atos Cloud, and numerous roles with startups in the cloud software business.
In addition to his day job, Steve is also an Associate Consultant at ITSM.tools.