When a buzz started to develop around Enterprise Service Management (ESM) some years ago, organizations saw an immediate advantage to creating an enterprise service desk – one that could handle many different services across the organization. Moving offices and have a question not addressed in the self-help portal? Contact the service desk. Hiring someone and need the process accelerated? Contact the service desk. Heating not working in the building? Contact the service desk. Creating a single point of contact (SPOC) for all – or at least most – of the services offered by any of the departments across the enterprise seems to be an excellent approach.
As more and more automation of processes happens, centralizing the point of contact for questions, issues, and emergencies is intuitive and more possible than ever. Day-to-day operations generally don't need human intervention (at least in theory), so the staff at the service desk will have the time and tools to handle issues and requests formerly fragmented across many departments.
Here, @RoyAtkinson looks at the challenges of the enterprise service desk. And why instead we should take an outside-in approach. #ESM #ITSM
Click To Tweet
However, some organizations made a mistake at the outset by thinking that ESM meant having a SPOC (an enterprise service desk) for all queries and issues, and nothing more. Just make all the different departments available as assignment groups in the IT service management (ITSM) tool and all's right with the world. No heating? Open an incident and assign it to Facilities. In most cases, this did not work very well for the organization, for employees, or for stakeholders.
Swimming in proprietary data pools
What this approach missed was that all the various departments across the enterprise had created workflows and data repositories in their own systems. There were HR systems, Enterprise Resource Planning (ERP) systems, Facilities work order systems, inventory and warehousing systems, and so on. Data was streaming off those systems into repositories that were largely inaccessible to the tools the service desk had at its disposal.
Now, sometimes coincident with the creation of the enterprise service desk and sometimes as a rushed afterthought, the need for an ESM tool became apparent. But could the ITSM tool handle the job? Were new modules needed? Was a tool of this type even on the existing vendor's roadmap? Were the processes and workflows similar enough across the organization that this would work?
The other component
So far, we've been talking almost exclusively about process and technology. Now we need to discuss the people, which really should be the first consideration. Let's start with some basic questions:
Who will staff the enterprise service desk?

Existing technical support staff?
Existing staff plus staff from other departments?

What will the structure be like?

Tier 1 consisting of existing staff to capture basic information and assign cases?
Specialist teams with subject matter experts (SMEs) with expertise in fields other than IT?
Essentially, organizations had (or have) to answer questions like, "What happens when an employee in distress calls the service desk?" Will the service desk know how to handle it the way HR would? Will the staff be privy to highly confidential HR records in the course of doing their jobs? What about questions regarding payroll? (And these are actual questions service desk managers have been trying to answer.)
Enterprise service management has been largely viewed through the lens of IT, says @RoyAtkinson, and the same is true of the enterprise service desk concept. It's time to rethink the approach. #ITSM #ServiceDesk
Click To Tweet
On a larger scale, organizations have to decide who will champion or sponsor enterprise initiatives. In the first research done by HDI on Enterprise Service Management (2014), 53% of organizations said that IT leaders were championing their move to ESM. In a second round of research (2018), 52% of organizations said that their CIO or CTO was leading ESM; only 26% of organizations said that the move was being driven by non-IT C-level (CEO/CFO/COO) leaders.
ESM, then, has been largely viewed through the lens of IT. The same is true of the enterprise service desk concept: Do things just the same, but for a much broader range of service requests or unplanned failures from across the organization. But wait – let's back up to that example of an employee in distress. Dare we try to categorize that as an incident? A service request? Or is it something entirely different, for which a service desk staffer (and their workflow) is entirely unequipped?
Rethinking the approach to enterprise service desks
What if we take the proverbial step back and look for a better way? Let's look at an outside-in approach:
Start with an enterprise-level commitment. An initiative that touches every part of the organization should be driven from the highest possible level. In most cases, that's the board of directors.
Assess the ways in which ESM will affect the organization's culture. This initiative should help eliminate silos, unify data repositories, and increase cohesiveness. This involves organizational change, and that should be recognized and included from the beginning.
Collaborate on frameworks, methodologies, and tools. Just because something works well for IT doesn't mean it will work well elsewhere. Decide on the types of language to be used (e.g., Is incident the right word?), how the rollout will happen, and how to guide the organization through the change.
Envision the service desk. Now the enterprise service desk can be properly planned and staffed. What automation will there be? What will the assignment groups look like? How will tasks be categorized and assigned? What training is needed to broaden the horizons of experienced service desk personnel?
In this article @RoyAtkinson looks at four ways we should be rethinking our approach to the enterprise service desk. #servicedesk #ITSM
Click To Tweet
Moving the enterprise service desk from the beginning to the end of the ESM initiative can help organizations answer so many of the questions they may otherwise have stumbled upon. After all, how can the desk learn to support the services of the enterprise if they're not designed and defined first? That's something we should all know from ITSM, and it's precisely where our experience and understanding of supporting services comes into play.
Do you need an article on the ITIL 4 service value system next?
Or would you like the latest Gartner ITSM Magic Quadrant report for free?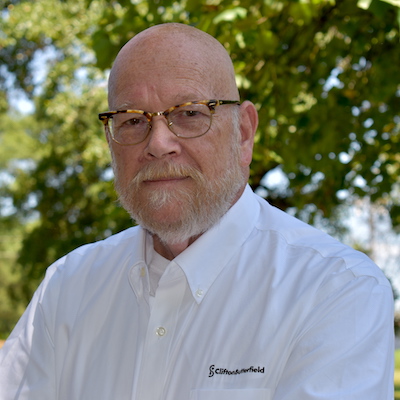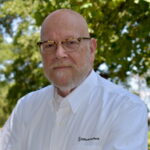 Roy Atkinson is one of the top influencers in the service and support industry. In addition to many other lists, he was named one of the "10 ITSM Experts to Follow" by BMC Software, and one of  "The Top 50 Customer Service Experts of the Decade (2010-2020)" by Nextiva in May, 2020. His blogs, presentations, research reports, white papers, keynotes, and webinars have gained him an international reputation. In his former role as Group Principal Analyst at Informa Tech, he acted as in-house subject matter expert for HDI and ICMI, bringing his years of experience to the community. He holds a master's certificate in advanced management strategy from Tulane University's Freeman School of Business.