The COVID-19 crisis completely changed the daily lives of people all over the world. For many, communication was limited to digital means, classes were restricted to video lectures, and working from home was the only way for business to continue. While society's reliance on the Internet and Internet technologies has been increasing for a while, it reached a new high during the pandemic. For the many organizations that had already moved to cloud services, the switch has been a huge boom in meeting the suddenly increased demand for connectivity. However, if your organization is one of the others, that hasn't embraced the opportunities of the cloud, then you may want to evaluate the way other businesses leveraged cloud services to "survive and thrive" during the COVID-19 crisis.
As business returns to normal, or a "new normal," their experiences with cloud adoption can help your IT and IT service management (ITSM) organizations to reconsider the benefits of cloud and to better prepare for any future crises.
How the Cloud Providers Reacted
COVID-19 demands affected all levels of cloud services, from providers to individual software-as-a-service (SaaS) vendors. However, it was the cloud service providers that were bearing the brunt of responsibility when it came to keeping services available. If providers weren't able to maintain operations, then few other services would exist.
Some of the biggest obstacles providers faced related to:
Remote workers requiring access to resources that were previously available on-site. For example, workloads in hybrid clouds or workloads that were migrated to the cloud in a strategy to allow ongoing work.
Video conferences and meetings being held in place of live meetings or classes. For some organizations, video chats were kept live for hours to simulate live workspaces.
Streaming services used for entertainment, such as Netflix or Hulu. With limited options to leave the house, more people turned to these services for entertainment.
Supply chain shortages impacted hardware demands and limiting upscaling. Many components are made in China and lack of access created issues for maintenance and expansion of infrastructure.
Despite these hurdles, major cloud providers managed to meet demand in most cases. In fact, Microsoft alone scaled services up 775% in regions with coronavirus restrictions. Their demand increased so much that they had to throttle bandwidths and place restrictions on usage to ensure that customers could continue to access services consistently. AWS, Google, and smaller services took similar measures.
In particular, cloud providers offered a wide variety of solutions and took the following steps to meet customer needs:
Providing free or discounted services—many providers offered extended trials or free/discounted upgrades of services to help organizations cope with workflow changes.
Offering remote work guidance—including tips, templates, and best practices for converting from traditional office environments to remote work.
Segmenting and prioritizing workloads—to help ensure that services remained available to all users and to distribute workloads more efficiently across available resources.
Allocating more bandwidth—to help ensure that customers were able to continue accessing services with increased user demands. This included private and inter-data center connections.
Partnering with telecommunications providers—providers leveraged 5G and other wireless technologies to help move some services to the edge and more widely distribute workload demands.
Offering initiatives and grants for research—this included the use of resources, access to machine learning solutions, and access to data to help researchers track the virus and work towards a cure.
How Cloud Computing Helped Our Society During COVID-19
Beyond the individual benefits that cloud providers offered to help meet digital demands, cloud computing as a whole helped society continue on. Some of the biggest positive impacts created by cloud computing are covered below.
Helping retailers survive
With restrictions in place limiting people's ability to shop for essentials, much less non-essential goods, eCommerce became a necessity. Retailers of all sizes turned to the cloud to help serve a sudden influx of online shoppers. Without the scalability of the cloud, business sites would not have been able to handle shopper traffic or payment processing. Customers wouldn't have had access to goods and businesses would likely have lost revenue due to technical hurdles.
Likewise, delivery companies used cloud services to supplement brick and mortar businesses and supply purchased goods to consumers. These companies often relied on mobile apps with backends in the cloud. Without the continued operation of delivery services, many businesses would have gone under.
Keeping the world connected
Staying in touch through digital means is nothing new for many people but having it as the sole option has been a drastic change. To adapt many took to video platforms to simulate family dinners, happy hours, or meetups that would otherwise be happening outside. Internet communications have soared as people made efforts to stay in touch with others through social media, forums, and a range of other platforms.
Another means of connection is through digital news and information outlets. Many people relied on Internet-based outlets to keep track of current events. This included keeping track of the progression of COVID-19 and information about restrictive or preventative measures. Without cloud support, many would have been completely isolated from their communities during "shelter in place" mandates.
Sustaining healthcare services
From research to infection tracking, cloud services have proven invaluable for the healthcare sector. These services enabled professionals to gather data and collaborate on efforts in a way that is simply not possible without distributed, remotely accessible resources.
Additionally, telehealth and telemedicine have also been widely supported by cloud services. These services enabled healthcare providers to continue serving patients despite physical restrictions. This obviously benefits the patient, but it also eased some of the burdens on the healthcare system as a whole since fewer in-person contacts helped to limit the spread of infection.
Entertaining those sheltered at home
Shelter in place mandates and recommendations severely limited the types of entertainment that people could seek out. The ability to go to parks, bars, music venues, or the movies were all unavailable. In their place, however, was streaming entertainment hosted on cloud resources.
Netflix, DisneyPlus, and YouTube are just a few examples of the various services that saw increased demand as people fought cabin fever. Social media was also in high demand, with people flocking to Instagram, TikTok, and Snapchat among others. These platforms helped people stay entertained and some are even used platforms to make a little money on the side.
Cloud Computing Resources Were at the Front of the COVID-19 Crisis
The COVID-19 crisis created a digital-first economy. As people continued to remain isolated, more of the workforce moved to remote work paradigms, and people were forced to rely more on technology, demands on infrastructure continued to increase. This included the demands on IT teams who must manage and deploy infrastructure and services to match demands.
A major portion of this work was done with cloud computing resources. These resources enabled organizations to scale in a way that is not possible with on-premises infrastructure.
Cloud-based services also enabled IT teams, staff, and end users to continue managing and accessing services from home. For those organizations that were already "in the cloud," these services have protected productivity and possibly even supported opportunities for growth.
If your organization continues to avoid the opportunity of the cloud, hopefully this article will encourage you to think again.
If you would like to see a list of IT service management (ITSM) tools, here's ours.
Want more? Here are informative ITIL 4 service value system and ITIL 4 service value chain articles.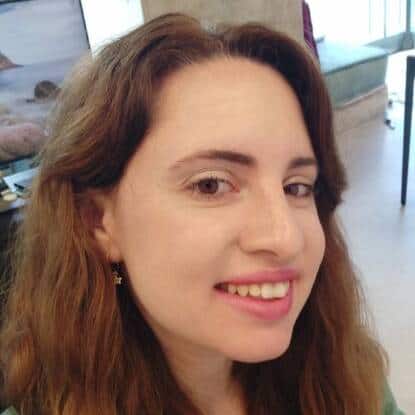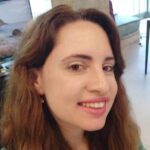 Limor is a senior technical writer with 10 years of experience writing about cybersecurity, big data, cloud computing, web development, and more. She is the winner of the STC Cross-European Technical Communication Award (2008) and a regular contributor to technology publications.