There are often industry reports and statements that say things like "companies change IT service management (ITSM) tool every four years." Or every three, five, six, or seven years depending on which way the wind is blowing. No matter the churn rate, it's an interesting and accepted facet of the ITSM tool market. And whether this has changed with the increase in SaaS ITSM tool adoption is anyone's guess given the wide range of the churn statistics. But is the rate of churn really that important? It's ultimately the "effect," but what's the "cause" of why companies change ITSM tool and is this the thing we should really be worried about?
In my experience there's a lot of anecdotal evidence as to why there's so much churn, but what are the "real" main reasons for ditching one ITSM tool for another? For instance, I don't imagine many IT professionals see vendor marketing email and think "This sounds really great, we should ditch what we currently use (and have spent a fortune on) and buy this other ITSM tool." There has to be a more internal reason, and I'm hopeful that the poll below will help us to understand the common causes.
So why could companies want to change ITSM tool?
Common sense says that there might be an immediate need, or a decision point, that causes an organization to reconsider the status quo and their ITSM tool alternatives. Or it might be a fortuitous opportunity to invest in an alternative ITSM tool after years of struggling to make the most of a bad situation.
Speculation as to why companies change ITSM tool leads to a list of causes such as:
Old tool lost credibility and/or was the scapegoat for our failure to improve
Existing ITSM tool was fully depreciated so a new purchase was allowed
"We just liked the look of an alternative tool"
Convincing vendor marketing
Industry hype including peer or social recommendations
"We were following a corporate cloud, or SaaS, strategy"
A senior employee dictated it. For example, they wanted to use what their old company used
Merger or acquisition – needed to use the "winning" tool
Multiple service desk and ITSM tool rationalization
New ITSM process adoption required a new ITSM tool
Enterprise service management required a new ITSM tool
Existing ITSM tool failed to deliver the expected benefits
Dissatisfaction with the existing ITSM tool's usability or other capabilities
Lack of ITIL-alignment or similar
Too much manual activity
Existing ITSM tool's lack of flexibility
Security or scalability issues
ITSM tool was too customized to work properly or to upgrade
Dissatisfaction with vendor support and/or relationship
Existing ITSM tool was poorly implemented
Existing tool maintenance fees and admin effort didn't match the perceived ongoing value from it
The time and cost of upgrading the existing ITSM tool were too high
ITSM tool was end-of-life or simply outdated
A homegrown ITSM tool was no longer workable
The decision was part of a larger technology transformation project
Other (please state)
If you agree that it would be great to get some statistical insight into this, rather than just my speculation, then please share this "blog" and the associated poll. The real blog will be written once I hopefully have enough poll responses to do a reasonably robust and believable analysis.
The replacement reason(s) poll – please vote and share it
It's a simple, anonymous poll with just one selection needed (and from a shortened list).
All I ask is that you cast your mind back to the last time your company changed its ITSM tool to remember (and then share) the main reason why. Alternatively, if you are presently looking to change tools you can use the current reason. If you are a "third-party advisor" you can answer on behalf of your last client.
[interaction id="57d16755ec3cf49f6e888046″]
I look forward to your voting and sharing. And thank you. Hopefully, we can get enough of a response to write that second ITSM tool blog.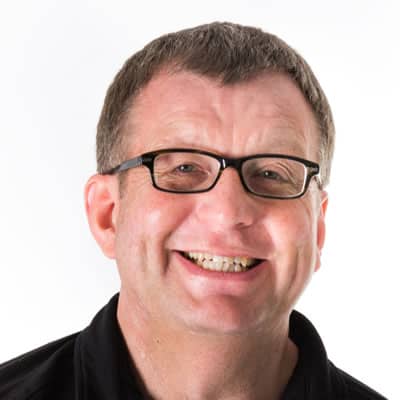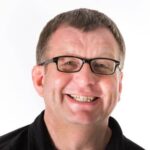 Principal Analyst and Content Director at the ITSM-focused industry analyst firm ITSM.tools. Also an independent IT and IT service management marketing content creator, and a frequent blogger, writer, and presenter on the challenges and opportunities for IT service management professionals.
Previously held positions in IT research and analysis (at IT industry analyst firms Ovum and Forrester and the UK Post Office), IT service management consultancy, enterprise IT service desk and IT service management, IT asset management, innovation and creativity facilitation, project management, finance consultancy, internal audit, and product marketing for a SaaS IT service management technology vendor.