All too often people view IT asset management (ITAM) as an unnecessary expense or they find a multitude of excuses (which are often based on myths) that prevent them from investing time, effort, and money in ITAM capabilities. It's a shame because ITAM can make a big difference to organizations across all three of cost-saving, better operations and management, and improved governance.
Hopefully, the inclusion of ITAM in ITIL 4 will help here. However, in order for the IT industry to progress with ITAM, there's also the need to debunk a number of IT asset management myths, overlying the facts over the fiction. Here we go…
It's time to debunk a number of #ITAM myths, overlying the facts over the fiction.
Click To Tweet
IT Asset Management Myths 1: We don't need ITAM in our organization
The reality: ITAM is applicable to all organizations. It doesn't matter what your organization does or if it's big or small. If your organization uses IT, then it has both cost and risk exposure in terms of its IT assets. For example, if you have software, then you'll need the appropriate number of licenses in place and will be subject to software vendor audits (along with the associated fines for non-compliance). So, beware this biggie of IT asset management myths.
IT Asset Management Myths 2: ITAM is too difficult and expensive to start
The reality: It's much more difficult and expensive to deal with the unwanted consequences of not having ITAM in place. From additional hardware costs to the software-related costs of audits, fines, and reconciliation activities.
So, don't look at ITAM as a resource drain, or an unwanted expense, instead look at it as an investment in service quality. You'll avoid wasted expenditure on assets, last-minute preparations for audits, and potential fines.
Don't look at #ITAM as a resource drain, or an unwanted expense, instead look at it as an investment in service quality.
Click To Tweet
A second reality: You'd be surprised at how many ad-hoc ITAM activities your organization potentially already does. So, find out what your organization already has in place. Does your IT service desk have a process to manage requests for new hardware and software? Do your tech support teams use asset tags? Does your finance team have an IT purchasing process? Always look at what your organization already has in place and build your ITAM capability up from there. It's time to remove this IT asset management myths entry.
IT Asset Management Myths 3: ITAM and the IT service desk aren't connected
The reality: Usually the primary focus of an IT service desk is dealing with incidents and service requests plus handling communication with end users. Service request fulfillment is a great opportunity for adding in ITAM best practice.
If your organization uses a manual process to manage end-user IT requests, then the process might look something like this:
The customer requests a new laptop.
IT says, "Speak to the purchasing department."
The purchasing department logs the request before contacting IT for technical specifications.
IT eventually replies and the purchasing department orders a laptop.
The laptop arrives and sits waiting for someone to process it.
The laptop is then sent to IT for configuration.
IT asks the purchasing department what software is needed.
The purchasing department asks the customer.
The purchasing department updates IT.
IT needs to purchase more software licenses.
IT or the purchasing department purchase new licenses.
The software and/or licenses arrive.
The laptop is built and sent to the customer.
Adding in ITAM capabilities, and also employing a self-service portal, changes (and simplifies) the experience to this:
A customer needs a new laptop, so they browse the IT self-service portal and log a service request. They can select the hardware and software specifications from a role-based service catalog.
The IT service management (ITSM) tool automatically emails the service request reference to the customer, sends an approval task to the person's manager, and notifies the IT service desk.
Once the request has been approved, both the customer and IT service desk are updated. The service desk analyst then checks existing inventory via the ITAM tool. If the laptop is in stock and the software needed is part of a standard build, with available licenses, then the laptop is built and tested by IT. If new stock is needed, a request is sent to the purchasing department which raises the purchase order and orders new equipment (which is then given to IT to build and test).
The laptop is delivered to the end user and, after confirmation that all is well, the service request is closed.
Surely, the second option has to be better for everyone. Plus, much of the manual effort involved can be automated to remove this from the IT asset management myths list.
ITAM Myths 4: There's very little benefit in doing ITAM
The reality: ITAM is an IT management capability with a quick return on investment (ROI). Industry advisory firms state the ROI to be months rather than years (dependent on the circumstances). The benefits of ITAM include:
Think there's little benefit in investing in #ITAM? Think again. Industry advisory firms state the ROI on ITAM to be months rather than years (dependent on the circumstances).
Click To Tweet
The ability to better manage, control, and protect your IT environment.
The ability to proactively purchase, build, manage, support, and retire hardware assets.
Ensure that your organization meets software compliance rules.
You can anticipate end-of-life dates for critical assets, and renew support contracts and licenses automatically saving time, money, and rework.
So, now that I've debunked these four top IT asset management myths, what are you waiting for? Which other IT asset management myths would you like to see debunked? Please let me know in the comments.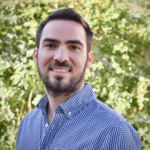 Pablo has been working for several years on the different phases of technology-related projects. Programming, devising new features, planning sprints and roadmaps, making product presentations to customers around the world, and pushing different teams to achieve common goals, driving everyone to be their best version.
He considers himself a technology enthusiast and a problem solver by nature, due to his initiative to improve what he thinks is wrong. He loves challenges and enjoys the pride of having accomplished goals. He also enjoys writing, reading, public speaking, and running.