You don't need this blog to tell you that corporate IT support is changing – from the access and communication channels used by employees; employees' expectations being influenced by their consumer-world, personal-life, experiences; to the use of new technologies to improve service delivery and support quality. There's lots of talk about the potential of chatbots but human-to-human chat could, and should, also be playing a bigger part in this evolution of IT support – starting with the current level of end-user happiness with chat, over other IT support channels, to succeeding with the new opportunities available thanks to artificial intelligence, chatbots, and virtual personal assistants.
To understand how best to get to where we need to be, it's good to understand where we're starting from…
The IT-Support Chat Status Quo – It's a Minority Channel
While some organizations now offer chat as an alternative access and communication channel for IT support, both availability and end-user adoption lag a long way behind the telephone, email, and even self-service channels.
This is explained in a blog by Jonathan Munn called "The Power of Chat for IT Support" which includes that:
In North America, the HDI 2016 Technical Support Practices & Salaries report backs the relatively low level of chat availability – with this offered by 38% of support centers, although up from 32% in 2015 (the telephone channel is 87% and email is 85% in 2016).
In the UK, the Service Desk Institute (SDI) 2015 Service Desk Benchmarking Report has chat availability at just 21%. And even with 100% growth in the two years since the data was collected it would still be at less than half the level of telephone and email channels (at 100% and 93% respectively).
Thus, chat is a minority IT support access and communication channel, in terms of its availability.
The IT-Support Chat Status Quo – It Suffers from Low Adoption
However, it's even more of a minority channel from an end-user adoption perspective, with Happy Signals – an employee experience management company – data showing that chat is the least used channel at 2% after the walk-up channel.
The Channels Used to Contact IT Support



Source: Happy Signals
Expect Things to Change
Chat is currently used far more in business-to-consumer (B2C) external customer support scenarios than it is for internal IT support. However, thanks to consumerization, expect this to change – and quickly. Expect consumer-world chat to fuel workplace demand for it in IT support.
Research into external customer support, i.e. employees' personal-life experiences, such as the 2017 Zendesk "The Multi-Channel Customer Care Report" shows the rising use of chat:
Telephone is still the preferred contact channel, but chat is eating into its dominance with 47% of respondents opting for it in 2016, compared with 54% in 2013
Email is also in decline – falling from 48% to 40%
Live chat has nearly doubled in popularity since 2013, growing from 18% to 32%
But don't feel as though the chat channel is being forced on IT support – it offers a number of great benefits.
The Benefits of Chat
The benefits of chat for IT support can be viewed through several lenses that impact both employees and the corporate service provider. For instance:
Better meeting employees' preferred support needs through greater choice (of channels) and meeting their consumer-world-driven expectations
Providing/receiving a superior service experience
Quicker resolutions in terms of "involved," rather than elapsed, time – improving end-user productivity
Chat can be a lower-cost IT support channel, with service desk agents able to work multiple tickets simultaneously – improving support-staff productivity
Greater consistency of service and support thanks to the use of tailored "canned information and knowledge"
Improved performance management and improvement – because everything said and done can be viewed in the chat transcript (and it's also easier for end users to express dissatisfaction when armed with a transcript)
Chats saved to ITSM tool tickets make for better ticket data and the platform for knowledge capture and reuse.
However, the key benefits of chat for IT support are probably best showcased by returning to the above Happy Signals data:
Chat has the highest employee "happiness" score, at +68, relative to all access and communication channels other than "walk up"
End users lose less worktime with chat than with all other channels, again other than "walk up" – believe it or not, this channel is considered even quicker than calling via telephone.
So, what's not to love about chat?
This is part one of a three-part series. If you can't wait for part two, or just want to find out more, there's both a paper and webinar on the past, present, and future of chat created in conjunction with Bomgar available here.

You might also like this article on availability management.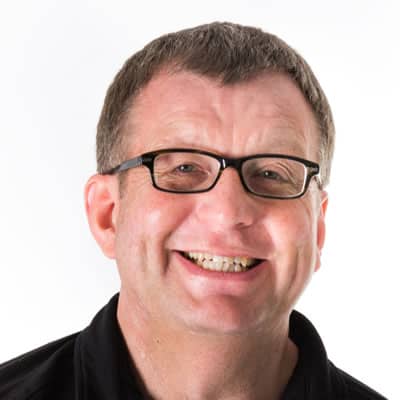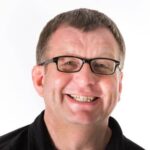 Principal Analyst and Content Director at the ITSM-focused industry analyst firm ITSM.tools. Also an independent IT and IT service management marketing content creator, and a frequent blogger, writer, and presenter on the challenges and opportunities for IT service management professionals.
Previously held positions in IT research and analysis (at IT industry analyst firms Ovum and Forrester and the UK Post Office), IT service management consultancy, enterprise IT service desk and IT service management, IT asset management, innovation and creativity facilitation, project management, finance consultancy, internal audit, and product marketing for a SaaS IT service management technology vendor.