Let's talk about the importance of ITIL and other certifications to IT support staff. Some people have long predicted the death of ITIL, from either a past or future perspective, and its place as a valuable set of IT service management (ITSM) best practices. Especially before the "ITIL 4" announcement at the tail end of 2017 gave people hope that a replacement for ITIL 2011 would finally see the light of day.
So, how relevant is ITIL right now, especially for IT service desks and service desk agents? If you want some hot-off-the-press insight, new research data from HDI – in its 2018 Technical Support Practices & Salary Report – offers two different perspectives on the value of ITIL certification to North American service desk agents.
1. There Has Been a Drop in the Perceived Value of Certifications Per Se
I think that many of us feel better knowing that we have our qualifications – whether these be from school, university, or later in life (and related to our chosen profession). There's an expectation that they will help us to get jobs and potentially earn us more in doing so. But what's the reality for service desk agents who have, or want, relevant industry certifications (including ITIL)?
The latest HDI research shows that only one in ten IT support organizations require a formal certification when filling service desk agent roles, with another 26% and 18% stating that certifications are important for hiring and promotion respectively.
Expectations/requirements regarding frontline staff certification:
| Survey Response | 2018 | 2017 | 2016 |
| --- | --- | --- | --- |
| We require formal certification | 10% | 14% | 14% |
| Certification is an important criterion for hiring | 26% | 25% | 20% |
| Certification is an important criterion for promotion | 18% | 25% | 19% |
| Certified staff and/or potential hires are paid more | 10% | 12% | 13% |
| Other factors/skills are much more important than certifications | 7% | 26% | 36% |
| We don't feel there's any added value to certification | 33% | 8% | 11% |
Source: HDI, 2018 Technical Support Practices & Salary Report and earlier reports
While the available response options – which the survey offered in a "Which best describes how certification is viewed within your organization?" manner – are not necessarily mutually exclusive, the results do highlight some changes in opinion over time.
The most obvious change is the 2018 jump in the number of survey respondents who stated that "We don't feel that there's any added value to certification" – at 33% up from 8% in 2017. While shocking at first, this might simply be a conversion of respondents who had previous stated that "Other factors/skills are much more important than certifications" – given that this dropped from 26% to 7%. But it's interesting, and worrying, that one third of IT service desks see no value in certifications.
Then, while these are smaller year-on-year changes, certifications are influencing increased pay and promotion less, which has to be a concern for those who have invested their time, and potentially money, in acquiring them.
All in all, the HDI data paints a picture of decreasing IT service desk interest in, and demand for, certifications per se. However, what it doesn't show is "the personal perspective" – the need, or at least ambition, of service desk agents to learn more and to gain qualifications that will help them to step up onto the next rung of the career ladder.
2. The Top 5 Certifications for Frontline Staff (and ITIL's Position) Have Changed
Looking at the 2018 report's "Top 5 certifications for frontline staff" data in isolation offers an interesting view of the certifications service desk staff are required to have and which they are paid more for having. With the top two clearly Microsoft and then CompTIA in both cases. Followed by the HDI and ITIL certifications as shown below in the table on the left.
Top 5 certifications for frontline staff (2016-18):

Source: HDI, 2016-18 Technical Support Practices & Salary Reports
But it's the view of how the top 5 certifications have changed, over the last three years, that provides the most interesting insights. In particular that:
The position of Microsoft certifications is the only constant
Interest in both CompTIA and ITIL dipped between 2016 and 2017 before rising again in 2018
The interest in/demand for Apple certifications is a sign of how Apple products have become more of a corporate norm between 2016 and 2018
Explaining the ITIL Certification 2017 Dip and 2018 Rise
There are multiple possible reasons for the change in ITIL's popularity between 2016 and 2018, with these not necessarily mutually exclusive.
The first, and easiest to explain, is that the 2017 data might be based on a significantly different survey sample. Not only have ITIL and CompTIA certifications dropped, Cisco, Citrix, and IBM certifications are all elevated – with this perhaps an indication of organizations with very technically-focused service desks. This might also be impacted by the fact that the level of ITIL adoption in North America is circa 50% of organizations versus what's definitely likely to be higher levels of Microsoft product usage and HDI membership for the survey completers.
The second is that the relative age of the current version of ITIL (ITIL 2011) might have raised questions (in 2017) about the qualification's continued relevance so long after its launch. Especially in light of the buzz around other IT management approaches, particularly DevOps. Plus, there's likely to have been some merit in taking a "Let's wait for the new version" attitude. Before the announcement, in late 2017, of the development of a new version of ITIL potentially helping with the 2018 uplift even for those who favored the "Let's wait for the new version" attitude.
The third is that the introduction of the ITIL Practitioner Guidance and exams in early 2016 might have caused confusion for both the sponsors, and takers, of ITIL exams. However, in my opinion, while it's a great piece of work by the authors, it wasn't sufficiently promoted and, importantly, didn't get the recognition it deserved to be a big factor in changing the demand for ITIL certifications.
The fourth is the level of generic ITIL marketing activity undertaken by AXELOS (the joint owner of ITIL), the examining bodies, and the providers of training. With the latter probably promoting newer examinable areas, such as DevOps, given the potential for higher returns on their marketing investment.
There might, of course, be other potential reasons for the 2017 dip, and 2018 rise, in IT service desk demand for ITIL certification. However, the important thing, for those who value ITIL (including those that make a living from it), is that ITIL still looks to be a relevant certification for IT service desks. And the results of the 2019 HDI survey will definitely provide an interesting pointer as to its ongoing longevity after the ITIL 4 launch.
Ultimately, whatever the concerns people might have about its age, ITIL – well, at least parts of ITIL – is still a great certification for service desk agents who want to learn more about IT support best practice and how the IT service desk fits into the larger IT service delivery and support picture. It also positions them well for moving on into other ITSM roles, ideally within the organization.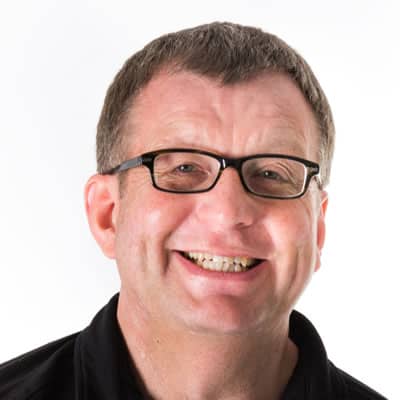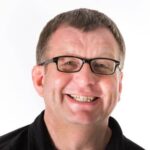 Principal Analyst and Content Director at the ITSM-focused industry analyst firm ITSM.tools. Also an independent IT and IT service management marketing content creator, and a frequent blogger, writer, and presenter on the challenges and opportunities for IT service management professionals.
Previously held positions in IT research and analysis (at IT industry analyst firms Ovum and Forrester and the UK Post Office), IT service management consultancy, enterprise IT service desk and IT service management, IT asset management, innovation and creativity facilitation, project management, finance consultancy, internal audit, and product marketing for a SaaS IT service management technology vendor.