Hopefully, you participated in, or have at least read – and benefited from – the results of our last IT service management (ITSM) survey: The Future of ITSM. It worked really well in opening up industry issues and opportunities, even if we do say so ourselves, and it's time to start another. This time looking at how well corporate IT departments, and ITSM teams in particular, understand the rest of the business. How well does IT know the business?
Importantly, it's not an IT-business alignment thing – as hopefully most of us are now saying that "IT is part of the business" and is not a motorcycle-sidecar to it (and acting as an external service provider). The survey instead asks questions around how well ITSM professionals understand where they fit into the bigger picture of business operations, strategies, and success. I personally know that even after spending over 16 years working for the UK Post Office – through the nineties and noughties – when I left I still could have understood more about the business I was helping to deliver IT services for.
The new ITSM survey – How Well Does IT Know the Business?
So please take two minutes to answer our ten multiple choice questions – based on your current reality rather than your aspirations. The new survey can be found here: "How Well Does IT Know the Business?" And it's totally anonymous to speed things up as well as to remove concerns related to being "too honest."
The results will again be shared via blogs on ITSM.tools and an associated PDF report available for download.
Consider the real impact of silo-based working
In IT, we often talk of silo-based working – that the left hand potentially doesn't know what the right is doing. Leading to dropped batons, duplication of effort (and increased costs), and suboptimal outcomes. But surely the real concern should be focused "up a level" – ensuring that the IT organization as a whole isn't siloed from other lines of business. Because, even if the IT organization is working well together, is it still at odds with the collective business wants, needs, and expectations? Plus, having "connective tissue" at the higher level should make it easier to reduce the conflicts we see lower down, because we should all be driven by a common cause.
Our new survey thus asks questions related to business understanding, and across five key areas:
The business ecosystem
IT success measurement
IT costs and delivered value
Customer-focus
The business impact of IT issues
And, again, it's not trying to paint a picture of "IT and the business" – just of how well ITSM professionals are able to work with their peers in other lines of business, i.e. how well does IT know the business?
The survey questions – How Well Does IT Know the Business?
It might be easier to just jump to the survey itself at this point to avoid any duplication of effort on your part. But, of course, feel free to keep reading about the type of questions asked within it.
Knowledge of company products and services, markets, and customers
Knowledge of business goals and objectives, and how you contribute to them
Understanding how IT services support business operations and success
How the IT organization's performance is measured
How business colleagues perceive the overall cost of IT
How IT spend helps to generate business value
Who's considered, and therefore treated as, a customer
How expectations of IT are set and managed
Understanding the business impact of incidents
Understanding the financial costs of incidents
Hopefully, I've done enough to get you interested in participating in the survey – please do. And unlike the Olympics, it's not just the taking part that counts – your participation is contributing to a number of statistics that will be used to create a report that can then be used by YOU to understand where your IT organization is and the potential opportunities to improve. So please take the How well does IT know the business survey, and socialize this blog, such that we can achieve the desired, and ideally required, 300+ survey responses. Thank you in advance.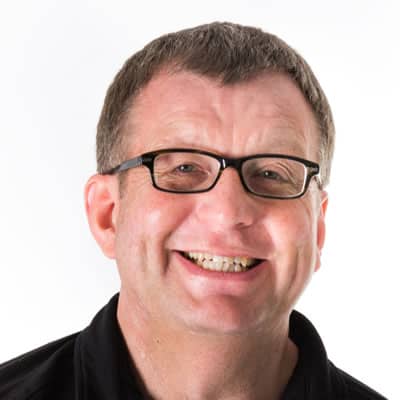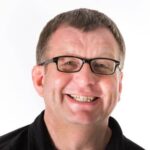 Principal Analyst and Content Director at the ITSM-focused industry analyst firm ITSM.tools. Also an independent IT and IT service management marketing content creator, and a frequent blogger, writer, and presenter on the challenges and opportunities for IT service management professionals.
Previously held positions in IT research and analysis (at IT industry analyst firms Ovum and Forrester and the UK Post Office), IT service management consultancy, enterprise IT service desk and IT service management, IT asset management, innovation and creativity facilitation, project management, finance consultancy, internal audit, and product marketing for a SaaS IT service management technology vendor.