There continues to be a lot of IT service management (ITSM) industry buzz around artificial intelligence (AI), and rightly so – it's an opportunity for IT support organizations to speed up resolution, use scarce people resources better, save money, and offer a better end-user or customer experience. But the technology will only be part of the answer – at least for some scenarios – and IT organizations will need to have the right people capabilities in place too. Chatbots are a great example.
Now don't get me wrong, I'm a firm believer that IT support is built on a bedrock of great people. But think about what's written below, based on a personal business-to-consumer (B2C) experience, in the context of your organization's initial use of machine learning and chatbots for IT support. And question whether your people and processes are truly ready to fully reap the benefits of the new technology.
Learning from Consumer-World Chatbot Experiences
Imagine this: you have a faulty item from a reputable B2C retailer and want to email them to request a replacement. You've done something similar for years and know that it will take just a minute of your time and the retailer will get things sorted in superfast time – it's one of the reasons you continue to use them (and talk positively about them to family and friends).
So, you fire up their mobile app and choose the Contact Us option. But this time things are different – instead of being offered a choice of email, call, or chat you're dropped directly into a chat.
It's OK though, chat might take longer than an email, but the upside is that there's going to be an immediacy of resolution which is worth your additional time investment. Or at least you thought there would be!
It's Chat, Jim. But Not as We Know It
There's no wait for a human agent, with it quickly obvious that you're engaging with a chatbot.
There's rapid-fire questions, with answering made easier – and swifter – thanks to canned potential answers. At this point the AI-enabled chat(bot) customer support channel is working like a dream, a human couldn't engage this fast (even after multiple morning coffees).
For example:
Chatbot: "Hello, I'm your automated chat assistant. What can I help you with today?" – with possible responses such as "an existing order," "my account," or various services that are known to generate customer queries.
You choose "an existing order"
Chatbot: "Can you see the order in the following list of recent orders?" – with a list of your most recent orders shown to select from.
You choose "can't see my order"
Chatbot: "Would you like to speak with a customer service agent?" – with options to be called back, continue the chat (now), or to try again later.
You choose to continue the chat
Chatbot: "Please wait while I hand you over to a customer service agent"
So far, the support service has been incredibly easy to use, and super-fast. But then you're passed to a human agent and things quickly deteriorate.
And the Issue Isn't Just That the Chatbot Has Raised the Support Bar
Human agent #1: "Please wait while I read you previous conversation"
In the meantime, you provide details of the order you are contacting them about
Human agent #1: "Another team member will need to help you with this, please hold the line while I transfer the chat. A colleague will assist you shortly."
Human agent #2: "Please tell me what your issue is"
You repeat what you have already told the chatbot and then human agent #1
Human agent #2: "Please wait while I put you on hold"
You endure 10 minutes of waiting, wishing you could have just emailed
Human agent #2 returns: "Thank you for holding"
Annoyed at how long things are taking you ask: "Please may I speak with a manager"
You agree to kill the chat session and wait for a manager to call back
Manager (via telephone): "Please tell me what your issue is…"
You start to a rant about a deterioration in customer service and customer time wasting
The Chatbot Lessons for IT Service Desks
As the above B2C example shows, the use of chatbots – or at least the chatbot part of the customer engagement – can deliver a high-quality customer interaction, at speed, and with a great customer experience. In this scenario, I was genuinely impressed (by the technology) until the human agent was needed.
The chatbot knew how to ask the questions required to find out my issue/need and, had it been able to identify the item I was contacting the retailer about, I'm sure it could have quickly progressed me through the returns process.
Now imagine the above in use on a corporate IT service desk – where the chatbot quickly ascertains the reason for the contact and determines that a human service desk agent is needed.
It should be pretty straight forward, but how prepared and capable are agents going to be when picking up the baton? And will the human failings get blamed on the new technology? So, consider the following in light of your potential chatbot adoption:
Is the right agent able to pick up the chat – based on either human or machine-learning-assisted allocation?
Is the agent able to be quickly au fait with the chat detail?
Does the agent have access to end-user-related information and issue/request-related knowledge bases that will help them to get to a quick resolution rather than causing a long wait for the end user?
Is the agent aware of the importance of not wasting the end user's time (or are they solely targeted and focused on closing the ticket at all costs)?
Does the agent actually see beyond what they need to do – finding a resolution – to understand that there's a person potentially wasting time, and getting frustrated, while waiting for resolution?
And is the email (or alternative) option still available? Because surely it's not in the best interest of the end user, and business as a whole, to move from 60 seconds of email creation to 15+ minutes of chat-based interaction and waiting that still doesn't resolve anything?
For me, this simple real-world experience is a great example of how the introduction of new technology to IT support will be suboptimal if the human elements – that should have already been there for traditional chat – aren't improved. With the chatbot's speed and efficiency only serving to amplify the potential inefficiencies in the existing human operations.
The new technology is a great opportunity for IT service desks to up speed, reduce costs, and to improve the customer experience but it will only happen if the people and processes that are required to work with it are up to scratch.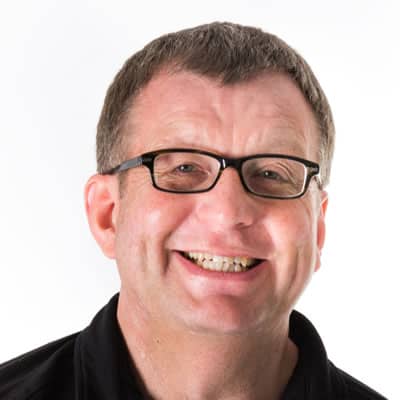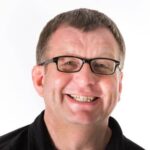 Principal Analyst and Content Director at the ITSM-focused industry analyst firm ITSM.tools. Also an independent IT and IT service management marketing content creator, and a frequent blogger, writer, and presenter on the challenges and opportunities for IT service management professionals.
Previously held positions in IT research and analysis (at IT industry analyst firms Ovum and Forrester and the UK Post Office), IT service management consultancy, enterprise IT service desk and IT service management, IT asset management, innovation and creativity facilitation, project management, finance consultancy, internal audit, and product marketing for a SaaS IT service management technology vendor.