Let's talk about ITIL certificates. I was delighted when ITSM.tools posted my blog "Has ITSM Training's focus on guaranteed pass rates gone too far" on its website. As I had hoped, it raised quite a lot of feedback on Twitter, Facebook, and LinkedIn. The majority recognizing and agreeing with the fact that current training approaches, and the "great hunt for certificates," isn't delivering the hoped-for value. Claire Agutter responded with a blog of her own entitled "Who sets the Focus for ITSM Training."
Why did I do it? And why now THIS blog on ITIL certificates?
IT is increasingly becoming a critical business capability. Duh! No surprise there then… I hope! Talent and skills shortages are a major cause of C-level concern. And the current ways and approaches we use to train people are NOT delivering the necessary value.
So, it's time to change, and we can only change together… end-to-end. This is a call to action in fact. And I'm curious as to how many people will take up this call… before it's too late!
Why IT professional training and ITIL certificates are broken
There are many reasons for the lack of effectiveness of training, and the whole IT industry has to take responsibility for creating this situation. See the scenes below for some "real life global examples."
One of the reasons we have this situation is our approach to "scoping and evaluating training." With one of the possible solutions to address this the "8-field" model, which was very briefly touched on in the ITIL Practitioner Guidance toolkit and, more recently, the subject of a more detailed whitepaper published by AXELOS.
In this article, I'm not going to explain what the 8-field model is, you can download and read the whitepaper from the AXELOS website if you want to know more. Instead, I want to paint a picture as to WHY you may want to… or rather why you SHOULD download it, and use it!
In my story below, "Who should be playing the 007 role?"
Scene 001: A company office, outside the window a busy city street in the financial district in London can be seen
"…So your company, GamingWorks, has more than 400 global partners? …and you use 'experiential learning' or these 'business simulations' to help individuals, teams, and organizations learn and improve?"
"Yes."
The IT manager took off and placed their reading glasses on the table, sighed, leant back in their chair and said "Really! …so how is playing a 'game' going to help our people pass the ITIL certificate exam?"
"…that's not what the simulation is designed to do, it will help people translate theory into practice to solve recognized issues."
"…ahhh …well, we want them to get the certificate, maybe we should use the extra time for some exam training instead of a simulation?"
Scene 002: A meeting room, the sound of trucks backing out of the loading bays of a US-based logistics distribution center can be heard through the open window
"…We sent our staff through ITIL training, they all got foundation-certified, yet all I see are a bunch of bureaucratic procedures, quality hasn't improved, and customers are still complaining …I hope you're not here to talk about ITIL!" grunted the Infrastructure Manager, pointing an accusing finger. "All that theory is great, but if they don't know how to use it, then what's the value of the certificate!"
Scene 003: A procurement officer in a Dutch government organization, sitting in a busy open–plan area, doodles on a piece of paper while explaining into the telephone
"…yes …I want the lowest price for training 200 people in ITIL foundation, I also want to see your pass rates …I want to ensure that we can achieve our KPI (key performance indicator) of 'number of certified employees' this year."
Scene 004: An IT manager in a large Latin American company, sitting behind a glass-topped table, explains to an ATO (accredited training organization) account manager
"We want to send all our staff through ITIL foundation training to get an ITIL certificate."
"How many people, and when do you want to start? …We have very competitive rates, we can offer e-learning or classroom training …Furthermore we guarantee pass rates, and if you don't pass first time, you can take it again for free." said the sales representative, smiling.
Scene 005: A team of IT specialists, sitting in a classroom at the start of an ITIL training session in Hong Kong, answering the trainers question
"Why am I sitting here? …I was told I had to get the ITIL certificate."
The next person in the room answers: "I want the ITIL certificate to add to my CV."
The trainer shows them the top-right-hand corner of the 8-field model. "Impact."
"In terms of value, outcomes, costs, and risks, what is your organization hoping will be the impact of using ITIL'?" asks the trainer.
Queue… blank stares.
Scene 006: The CIO of a large German corporation is sitting in front of a poster which declares "CUSTOMER FOCUS," one of the core IT values
"…We're sending all of our staff through ITIL training for ITIL certificates to support our customer-focused culture change initiative."
I asked: "Imagine we are six months further forward. I invite a customer to walk around in your IT organization with me, and at the end of the day we invite the customer into your office. The customer says, 'Wow, this is really a customer–focused organization, I see people…' What will the customer say? He sees people doing what? What behavior will he see that demonstrates a customer focus?"
"…hmm …good question, we haven't really defined that yet!"
"So, if we send all your staff on ITIL training to learn to be 'customer focused,' what new behaviors are you expecting them to learn?"
"…?"
Scene 007: Our hero is sitting in front of the sponsor for the ITIL program. The sponsor lays their cards on the table
"…We need all of our staff to be ITIL certified."
Our hero, who we'll call "007" has a copy of the top secret 8-field model in front of them …at least 007 assumes it's top secret because no one seems to know anything about it. Yet it has been around for more than 20 years!
007: "Why?"
"We need to have a best practice way of doing things"
007: "…Why?"
"…We need to be more effective and efficient."
007: "…Why?"
"…Why??!!! Now you're being silly!! …We need it because we're doing a lot of rework, making mistakes, .reinventing the wheel…!!"
007: "…Why is that a problem?"
"!!!#$%** …We're wasting money and customers are getting angry about downtime …which is damaging our business!"
007: "Ah …for the first time I've heard you mention a problem in terms of value, outcomes, costs, and risks that you're hoping ITIL certificates will help you solve."
007: "Let's explore what 'behavior' is underpinning this, and why we are we doing too much rework. For example, 'reinventing ways to fix outages because fixes were not shared' … 'changes being backed out because impact was not properly evaluated,' 'not solving an important issue because we didn't know it was a critical business period for the user'…"
"…er …yes …and don't forget not evaluating why these things failed and then stopping them happening again!"
007: "OK, if we just send everyone on ITIL training, do they know that this is the behavior you want them to change?"
"…er …well …it's obvious, isn't it?"
007: "…and does the training company know these are the things they should be focusing on? …I imagine you want the delegates to understand how incident and problem management and priority mechanisms, as well as change management and impact assessments can help them prevent mistakes from happening?"
"…er … that's what I said wasn't it?"
"…No, you just said you wanted to send everybody on ITIL training to get a certificate …Who will tell the people going on the training what behaviors they're expected to learn? …What they will be expected to do when they come back from the training …and how they will be enabled to use the new theory? …Who will ensure that we can start measuring that we are wasting less money? And doing less rework? And that there are no more critical outages?"
"…I don't have time for all this, you sort it out and just arrange the training will you?"
There lies the problem. Nobody seems to own up to being responsible for ensuring that the training investment delivers "Impact," and it's all just too much time and effort.
Do you recognize any of these scenes above?
We have asked more than 15,000 people world-wide in presentations "How many of you have done ITIL training?" and about 85% of the hands go up.
We then ask, using the 8-field model "How many of you measure at each level on the Kirkpatrick model?" where the top two levels in the model are the most relevant. Measuring the "behavior change" and finally measuring the "Impact" (…sorry if you're lost or confused here, like I said, if you want to know more about the 8-field model, then please download the whitepaper …or forever wonder what it's all about).
Currently around 12% say they somehow measure the "behavior change," and only 2% measure the "Impact" in terms of value, outcomes, costs, and risks …So, is it any wonder that many organizations don't get the HOPED-FOR value from their training investment? And now we're all leaping onto the LEAN, DevOps, TOGAF, Agile, Business Relationship Management (BRM), etc. training bandwagon … "We need new certificates!" is the cry. As we all run off to enroll in the new training, which "007" in your organization (they can be supply-side OR demand-side) will pick up the 8–field model and say "…Wait a minute, maybe we should…"?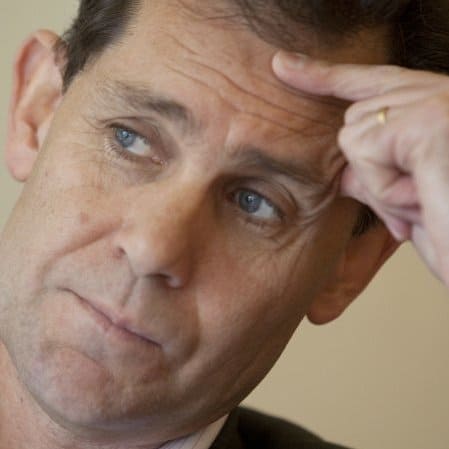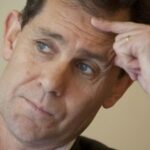 Paul Wilkinson has been involved in the IT industry for more than 25 years and has a broad background in IT operations, IT management, and product innovation and development. He was project team lead in the original BITE (Business & IT Excellence) process modeling of ITIL, an ITIL V2 author, and member of the ITIL V3 advisory group.
He is co-owner of GamingWorks and co-developer of a range of business simulations focusing on IT service management, project management, business process management, business and IT alignment, alliance management and co-author and developer of the ABC of ICT products and publications.