Let's talk about ITSM tool shortlisting. In the past, I've written about the perils of creating a lengthy request for proposal (RFP) spreadsheet as the primary mechanism for IT service management (ITSM) tool shortlisting exercises. I'll not go into the detail of this in this article, but I will say that "if you ask the wrong questions, you'll get the wrong answers."
This #ITSM tool shortlisting article offers up an alternative method to RFPs that focuses on what matters to your organization. #servicedesk
Click To Tweet
Instead, this ITSM tool shortlisting article will focus on an alternative method that focuses on what matters to your organization. It helps you quickly document your organization's key requirements and create a shortlist of ITSM tools that suit your organization. It also provides the knowledge and understanding needed for a formal ITSM tool procurement exercise, including whether a potential ITSM tool vendor is interested in your organization's business.
Here's a quick overview of what's involved in this ITSM tool shortlisting approach based on an ITSM tool selection approach (and service) created by the ITSM industry legend Stuart Rance.
The key ITSM tool shortlisting deliverables
The deliverables from this ITSM tool shortlisting approach (or service) include:
Documented high-level requirements for a replacement ITSM tool based on interviews with key stakeholders in the procuring organization – these are the needs that matter most
A shortlist of between three and five ITSM tools that can meet the procuring organization's high-level requirements
A brief description of each considered and then shortlisted tool, including benefits and constraints that can be used to support the procurement process.
Avoid the perils of creating a lengthy request for proposal (RFP) spreadsheet as your primary mechanism for #ITSM tool shortlisting exercise, and instead use this alternative method from @StuartRance. #servicedesk
Click To Tweet
The key ITSM tool shortlisting activities
These six ITSM tool shortlisting activities can be added to and should be considered as the minimum required to understand what's needed from a new ITSM tool:
A day working (workshopping) with the sponsor for the ITSM tool replacement within the procuring organization, plus other key stakeholders, to understand

Why the organization needs a new ITSM tool
What the organization's vision is for the overall project that the tool replacement will support
Who are the key stakeholders in the organization that need to be consulted or informed.

Interviews with the key stakeholders to understand

How ITSM activities and capabilities support their work
What issues and constraints affect their effectiveness and productivity
How a replacement ITSM tool could contribute to their future success.

These interviews will also inform the stakeholders about the ITSM tool replacement project to help create buy-in. The number of interviews will vary depending on the size and complexity of the procuring organization. For a small organization, there will typically be between six and eight interviews; for a more complex organization, there could be as many as 15.
The results of the interviews are documented in the form of use cases to help show how the new ITSM tool might be able to support the organization in its mission.
The procuring organization prioritizes and consolidates the use cases, with third-party facilitation as needed, to derive a limited number of tool requirements. These requirements will be documented as a brief list, suitable for sharing with the ITSM tool vendors during the ITSM tool shortlisting exercise. Importantly, the requirements will not include standard capabilities that every ITSM tool in the market can deliver. This helps the procuring organization focus on the areas where individual ITSM tools can distinguish themselves from the general capabilities expected from any ITSM tool.
Review the requirements against the considered ITSM tools in the market to draw up an ITSM tool selection shortlist believed to meet the procuring organization's needs best. During this phase of the work, it's advisable to contact individual ITSM tool vendors (or partners) to verify specific capabilities. If done as a service, no information about the procuring organization is shared.
Create an ITSM tool shortlisting report detailing the following:

The ITSM tools that were initially considered based on the understanding of the procuring organization's needs and capabilities
A brief explanation of why other ITSM tools were not considered
An overview of the capabilities, strengths, and weaknesses of each of the ITSM tools considered
A summary of how well each ITSM tool considered can meet the procuring organization's high-level requirements
A recommendation for which ITSM tool vendors should be considered for inclusion in the next stage of a procurement-led ITSM tool selection process (which involves demos and more detailed questioning about meeting the requirements).
This article looks at six activities that can be added to and should be considered as the minimum required to understand what's needed from a new #ITSM tool. #servicedesk
Click To Tweet
Procuring organization responsibilities
Of course, a procuring organization could undertake all of the above ITSM tool shortlisting activities. However, if a third party is used to run or facilitate the process, the procuring organization must appreciate that the third party cannot effectively deliver the work without active organization participation at each stage.
The ITSM tool shortlisting work will be critically dependent on the contributions that the procuring organization makes, and "client responsibilities" include:
Actively participating in the initial planning workshop
Identifying the key stakeholders that need to be engaged
Scheduling interviews with key stakeholders and providing logistics support for these (meeting rooms or online collaboration facilities, depending on locations)
Reviewing and commenting on draft documents promptly.
This ITSM tool shortlisting approach works!
Stuart and I have successfully used this approach to help organizations quickly cut through the many available ITSM tools, potentially including ITSM tools previously unknown to them. You can use this approach internally or feel free to contact Stuart via the Optimal Service Management website for help.
Further Reading
If you enjoyed this article, then here are some other articles you may find useful: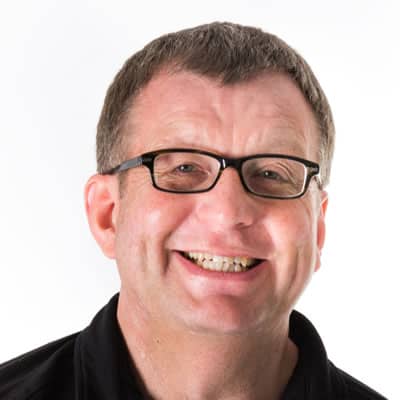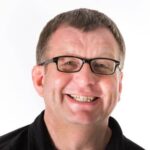 Principal Analyst and Content Director at the ITSM-focused industry analyst firm ITSM.tools. Also an independent IT and IT service management marketing content creator, and a frequent blogger, writer, and presenter on the challenges and opportunities for IT service management professionals.
Previously held positions in IT research and analysis (at IT industry analyst firms Ovum and Forrester and the UK Post Office), IT service management consultancy, enterprise IT service desk and IT service management, IT asset management, innovation and creativity facilitation, project management, finance consultancy, internal audit, and product marketing for a SaaS IT service management technology vendor.