Interop New York was a whirlwind of presentation sessions and technology vendor booths last week and, in the spirit of spreading the Interop love socially, this is the first of a series of blogs based on its conference session content. The session "No CIO Ever Got Promoted For…." by Pradeep Rathinam, CEO of Aditi Technologies was an interesting insight into Pradeep's personal and more general views on CIOs, their roles within the organisation, and what they ultimately achieve.
The proposal that CIOs need to do so much more than managing the IT infrastructure, and business applications, if they want the oft-discussed "seat on the board," was hardly new, but the arguments Pradeep developed around the theme were useful.
What does a CIO do anyway?
Pradeep started by recounting his personal search for a CIO. And that, during his search, he got the measure of what CIOs generally care for. That is a focus on:
Control.
Process optimisation and cost optimisation.
Internal audiences.
Sadly this, and the candidates he encountered, fell short of his expectations of a true C-level colleague. So Pradeep eventually hired a Director of IT, rather than a CIO, with scope for the role to grow beyond this limited focus, as per the diagram below.
What differentiates successful CIOs?
In his analysis, Pradeep offered up two types of CIO activity: "cost center"-focused versus "game changer" activities. That's:
Improving IT operations.
Deploying new systems.
Controlling costs
Versus
Driving business innovation.
Cultivating the IT-business relationship (notwithstanding the fact that IT is part of the business).
Developing business strategy.
With the latter being what Pradeep called "10x" activities versus the former's "1x." That's changing the business versus running the business – or, more accurately, running the IT.
No CIO ever got promoted for running the IT
It's a great line and one that promotes images of CIOs and their teams confined, and potentially held back, by their often-parochial focus on the technology. And in terms of being recognised, and hopefully better rewarded, for exemplar performance (using Pradeep's pitch to the audience):
"No CIO ever gets promoted for lolling in safety nets"
"No CIO, no executive ever gets promoted for spending less money" (although I'd argue business improvement or finance executives most likely have)
"No CIO ever gets promoted for deploying IT. It's their job"
"No CIO ever gets promoted for storing or managing records"
"No CIO ever gets promoted for managing complexity better"
While probably not 100% true, as I imagine some have, he has a strong argument. How much of what a CIO is responsible for is merely IT table stakes (and thus easily outsourced) versus the things that make a visible difference to business operations and, ultimately, positive business outcomes?
Measuring success and worth
I've said, and written, the following many times:
"IT organizations often measure their success at the point of IT (or IT service) creation, rather than at the point of IT (or IT service) consumption"
My somewhat juvenile Forrester blog from 2012 – Why Is IT Operations Like Pizza Delivery? – offers up a great analogy for this.
And I'm also reminded of a great quote from ex-rock 'n' roll roadie, now corporate speaker Richard Mulholland:
"Great service is defined not on how well you do your job (you're still just doing it), but on how well you do your not my job"
Where I think the same applies to CIOs relative to what they are responsible for and ultimately achieve. And thus how their performance and worth is measured.
Using the titles from Pradeep's pyramid, the bottom three layers (get fundamentals right, support the business, and optimise business processes) are merely table stakes – where failure is not an option (or is a step closer to the exit door). With "expand the business" and "change the business" the real goals and benchmarks for truly effective, and promotion-ready, CIOs.
So how far are you and your CIO up Pradeep's pyramid? And what will you do to get higher?
This IT service management (ITSM) blog was originally written for Computer World UK. You can check out the original version here.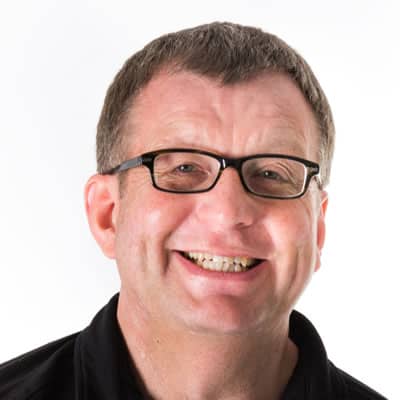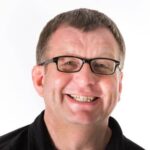 Principal Analyst and Content Director at the ITSM-focused industry analyst firm ITSM.tools. Also an independent IT and IT service management marketing content creator, and a frequent blogger, writer, and presenter on the challenges and opportunities for IT service management professionals.
Previously held positions in IT research and analysis (at IT industry analyst firms Ovum and Forrester and the UK Post Office), IT service management consultancy, enterprise IT service desk and IT service management, IT asset management, innovation and creativity facilitation, project management, finance consultancy, internal audit, and product marketing for a SaaS IT service management technology vendor.