The findings of the Sunrise Mobile & Summer Survey are in and make for some interesting reading – validation of many things we thought were happening, but also other results that lead to some raised eyebrows.
So, what did we find out about IT service desk life in 2017?
Three key survey findings
The rise of mobile devices and remote working is putting an increasing strain on IT service desks – two thirds of respondents said their workloads had increased since the widespread adoption of mobile devices, with 27% saying it had increased by a quarter or more.

Support teams do, however, consider themselves better understood and appreciated, but are finding the business more demanding than ever. Over half (60%) feel really stretched and feel they can't cope, not a good position to be in.

The biggest

mobile

–

and

holiday

–

related issues mentioned were requests to fix or replace lost/damaged equipment, cited by 70% of

respondents

, and security breaches (30

%) – something potentially catastrophic to a business, yet

easily

done

,

I can imagine, when in holiday

mode

.
What do

service desk staff

think

would help

with the first two points

?
The most popular answer to improving the life of the service desk is not new – over 60% would still like their customers to use self-service, or use it better.
It's interesting how this, the low usage of self-service, still keeps coming around – do people still prefer to talk, can they not be bothered to "self-serve," does self-service not work on the devices in question, or is the information available just not good enough?
A few years ago, I'm pretty sure banning personal devices would have been higher on the list of ideal support changes too, but now the boundaries are blurred, BYOD is the norm, and shadow IT is increasingly creeping in – with 17% of respondents wanting to see own-sourced software/services banned.
"The boundaries are blurred"
Maybe this is what we know already. However, stepping back for a minute, I think the main "take home" for me is that there's less and less distinction between work and home in terms of expectation of equipment use and requests for IT support when something goes awry.
Even if that request has nothing to do with work at all – the following will hopefully make you smile.
Are service desk requests getting more peculiar?
Our appeal for the most outlandish IT support requests brought some painful (almost literally) responses.
The mobile phone tumbling out of a pocket and into a lawnmower – that was our winner. Someone still feels the agony of that, I'm sure.
We had bags with phones and other devices run over by cars, plural – it really happens more than you'd hope. A toddler changing a laptop password. The son of an executive who lost his A-level coursework (and I have to salute the support team who wouldn't help sort that one). The mission of mercy to save a manager's safari holiday photos from a crashed hard drive.
Then there's the irony of having to drive 110 miles to explain how to use a satnav and the effort in installing a CEO's new home fax machine (that takes us back) – which then had to be removed because it was the wrong color, in the wrong place…
Read all this and it's probably no wonder IT service desks are often stretched. But at least they appear to retain their sense of humor – the evergreen advice of "turn it off and turn it on again" is still there, if you can find the switch, and support teams really aren't above helping a bird (or lightbulb) in distress if you catch them at the right moment.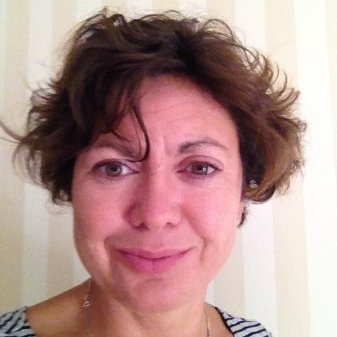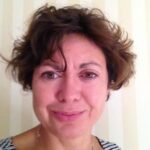 Ann James has been in technology marketing since leaving university with a since little used degree in International Business and French. Initially working in network adapter cards, she then moved into software, experiencing the sharp end of the dotcom boom and bust at a CX software startup. A spell in ITSM marketing was interspersed with more CX Management vendors and she is now firmly back in Service Management as Marketing Director at Sunrise Software. Ann spends too much of her spare time and income training, competing and paying bills for her two horses.