This article is about a personal customer support experience with a very successful online retailer and what IT support and IT service management (ITSM) organizations can learn from it. But don't get me wrong, I love this retailer and I'll often pay a little bit more to buy an item from them for the convenience, in particular the "1-Click" feature, and the comfort of knowing that the post-sales support and customer service will be great.
This is of course in the context that things rarely go wrong with my purchases from this retailer. But, when they do, I know that they won't quibble over a replacement or refund. The only exceptions being issues raised after 30 days, when they consider the manufacturer responsible. Although, I've always imagined that, if the manufacturer failed to play ball, the retailer would step back in to resolve the issue.
So the retailer gives me great service (and often great prices) and I keep going back. However, a recent customer support experience with them reminded me of the need for greater "intelligence" in, and empowerment of, IT service desk agents when dealing with end user issues.
It started with amazing customer service
I'd bought a large and heavy item from the retailer three months earlier – it was larger and heavier than me which is saying something. It was delivered vacuum-packed, so while the weight was an issue in moving it the size wasn't.
Unusually it had taken me three months to finally admit that there was something wrong with it and I wondered what I could do. I didn't expect them to give me a refund as I'd used it for three months. But I didn't want to contact the manufacturer as the online customer reviews told stories of customer support issues, and I imagined a protracted conversation around what was wrong with the items and the available recourse.
Instead I chose to contact the retailer – hoping that they might at least give me a partial refund to put towards a replacement. To my surprise, they offered me an immediate replacement item – it was efficiency and customer service at work. However, I "chanced my arm" and stated that I'd prefer a refund to buy an alternative product. It was quickly given, and I bought a replacement – from the same retailer of course.
But then things started to go wrong, despite the continued efficiency and customer service from the retailer's customer support.
Returning a large, heavy item should have been easier
As per the retailer's customer support policy I needed to return the faulty item. In case you were wondering, it was a mattress that required two people to bring it downstairs – so there was no way I could take it to my local post office to return it. Nor did I have a bag large enough to put it in. A quick email and the retailer was straight onto my issue – they had arranged a collection. Let's call it collection #1.
Collection day arrived and I was looking forward to getting the monster item out of my way. However the driver took one look it and said that it wouldn't fit it his van. Another quick email to the retailer and another collection, collection #2, was arranged. Collection day # 2 came and, you guessed it, the driver said that the item wouldn't fit in his van.
Now I'm not a patient man when it comes to customer support people wasting my time but for some reason, I guess it must be my love of the retailer, I didn't get angry. Another email and the retailer arranged collection #3, this time with the logistics company that originally delivered it. Plus they requested two delivery people such that I wouldn't have to help carry it to their van. Things were looking up.
Collection day #3 arrived, as did the two delivery guys. It all looked great then, as I was filling out the paperwork, one of the delivery guys said "We can't take this, it's not in a bag." You can imagine my fake smile before another email to the retailer asking that it be collected as-is, i.e. with no bag. There was no reply but collection #4 was arranged. Sadly though, it was a repeat of collection attempt #3 – they came, they saw, and they went away empty handed. I could just about see the funny side of this still – thankfully I'm a home worker otherwise I'd have needed a lot of days off work.
I emailed again and the retailer said that I should put it in a bag – even though I'd mentioned that there was no bag before collection #1 and again before collection #4 and hadn't been an issue. The retailer couldn't provide one. However they would refund me for what I bought. One purchase from them later I'd some plastic sheeting to wrap the monster item in and, thankfully, collection #5 was successful.
Some point along the way I was given a £5 goodwill payment, a nice thought but I'd have paid £50 at that point for the monster item to be out of my house. I'd have also paid more than £50 not to have wasted so much time on the issue – time's money as they say.
Oh and the customer support icing on the cake – where I have to admit to getting a little angry – a week after collection #5 the retailer charged me for failing to return the item. Yet another email from me, this time a complaint for them to resolve this – which of course they did, as efficiently as usual.
The customer support learning for IT
The retailer's customer support staff were following the standard returns process – give refund, arrange for the item's return. They were doing their job and probably hitting their individual and team targets. However, while they were efficient and polite they weren't actually helping.
It's no different to what can happen in IT. Imagine an IT support scenario where an end user has had three new hard drives fitted to their laptop and is awaiting a fourth – it never should have come to this (and it has happened). The end user is now rightly furious, not some much about the unreliability of the technology, but the fact that they've lost productivity due to the recurring issue. Someone should have broken the cycle – they should have understood that pursuing the same solution wasn't working and then tried something different. In this case providing a new laptop on the assumption that the issue was with something other than the original and three new hard drives. It was the intervention I made when faced with this angry end user.
To do this, service desk agents need to have a certain level of "intelligence"and capability that goes beyond telephone etiquette, the ability to read a script, and an understanding of how to use the service desk tool. They need to be empowered to use their initiative as needed, rather than blindly following the script, without blame or them failing to meet call handling targets. Unless, of course, hitting service desk efficiency targets is more important than helping end users get back to work.
And it's not just about the end user, customer service, and productivity perspectives. What does it cost the service desk to keep following scripts when they don't work? In this instance, service desk and then desk side support people costs, plus the new hardware costs. Add these to the lost productivity of the affected end user and the service desk's replace, replace, replace approach has to be a more costly. Service desk scripts can save money but they can also cost – and not just in terms of IT costs. The important thing is to understand when a script won't work or isn't working, in particular when the script-following is making things worse.
So do your service desk agents behave "intelligently"? You never know, they might do if you let them.
This customer support and IT support was originally written for Freshservice. You can check out the original version here.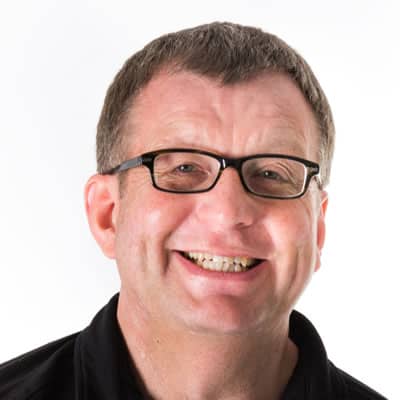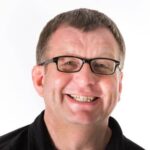 Principal Analyst and Content Director at the ITSM-focused industry analyst firm ITSM.tools. Also an independent IT and IT service management marketing content creator, and a frequent blogger, writer, and presenter on the challenges and opportunities for IT service management professionals.
Previously held positions in IT research and analysis (at IT industry analyst firms Ovum and Forrester and the UK Post Office), IT service management consultancy, enterprise IT service desk and IT service management, IT asset management, innovation and creativity facilitation, project management, finance consultancy, internal audit, and product marketing for a SaaS IT service management technology vendor.