IT people love their machines and systems and they can barely stand the wetware, i.e. the people, which use them. Life would be so much simpler if there were no end users. At least this is how it can look when you study the various IT service management (ITSM) models. In my opinion, not a single ITSM framework, standard, or concept is really customer-centric in the sense that customer service would be an important element in it.
This is actually strange; because customer service is normally an essential part of any service. Customer service handles all kinds of customer communications, not just service and system failures or service requests. Customer service can also handle contracts, customer feedback, business relations, etc.
So where are we, and where should we be, with customer service in ITSM?
Popular ITSM and IT Guidance and the Inclusion of Customer Service
I believe that most ITSM books seem to ignore customer service. For example, the previous version of ITIL (v2011) put strategy in the middle of its lifecycle model, and the service desk is one of the functions of Operations. Then ITIL has 30 processes and functions, but none of them handles customer service, only some elements of it.
IT4IT has value streams but no customers. COBIT (v5) and ISO/IEC 20000 follow ITIL's lead. DevOps and Lean are very operations and development centric. Only VeriSM has consumers in the main picture.
Such ITSM models love to paint a picture of an independent IT organization which creates its own strategy, manages demand, has service portfolios, etc. Instead of providing customer service, IT manages customer requests and business relations.
This IT-centric view in ITSM can be harmful. It can lead to the situation where IT spends time developing IT processes but doesn't invest resources in helping to improve business processes. And the worst scenario is where the IT management team is 100% technical people discussing server, networking, application, process, etc. issues.
Is IT a Walking Stick or an Artificial Knee?
In most situations, the IT organization is not simply a service provider for the business. IT is generally too close, and important, to business operations to just be an external or internal service provider.
It's a bit like comparing a walking stick to an artificial knee. IT and its services are not an easily-discarded walking stick, it's under the skin.
The Correct Customer Service Approach for IT
The correct approach to the IT-business relationship (and, of course, IT is part of the business) is a combination of collaboration and customer service.
Instead of creating strategies and service portfolios, IT needs to collaborate with the business – with the goal of delivering against business objectives. In reality, the business decides the strategy and IT follows it. The business owns services, IT only manages the service systems needed.
It's important to understand the relationships properly. IT is not a service provider to internal customers. For example, payroll is a result of the collaboration between Human Resources (HR), Finance, and IT. The customers are both the employees and the management. In this case, IT staff and management are also customers for their own service.
Customer service is a necessary element in day-to-day service transactions. It helps customers to use the service and supports them with their various challenges. It should be proactive, responding to customer needs before the customer asks for help.
Writing this, I remember a beautiful example of being proactive. I was driving in northern Finland for my winter vacation. I stopped at a gas station to fill up the car. And it turned out that my gas tank cap was frozen, and I couldn't open it. I walked to the gas station for help and at the door I met the gas station manager who was holding a plastic bag filled with warm water, which is the best way for opening frozen gas tank caps.
What IT Organizations Need to Do
I have a simple suggestion to help to solve this situation. It has two parts:
Create a Director of Customer Service in your IT organization. It would also be a good idea to let Customer Service own the IT metrics, and instead of measuring process activities IT should measure itself via business metrics.
Redraw your process map(s). Such that the customer is in the middle. And throw away your IT-centric strategies.
Hopefully, these simple acts will help your organisation to be more customer-centric.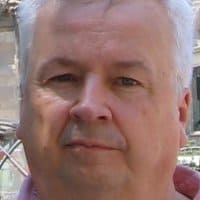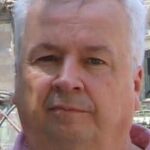 Aale Roos was an expert in statistical computing and data analysis before he moved on to IT service management. He was Head of Customer Service at an IT service provider when he took the next step and became an ITSM consultant in 1989. He has since been selected as the ITSM Person of the Year by itSMF Finland.