If you remember back to any of the IT service management (ITSM), or service desk, training that you might have previously undertaken (earlier in your career), then you'll hopefully remember the concept of "follow the sun" service desks. An approach to ensure that there's always an IT support facility available to employees as and when they need it, i.e. 24×7 IT support availability.
Back when I took my ITIL exams, in what now seems like technology's "Middle Ages," this was very much about larger organizations offering 24×7 IT support for global workforces in different time zones, but it also meant that there was always IT support available even if your local desk had closed up shop for the day.
But how prevalent are 24×7 IT service desks – "follow the sun" or otherwise – in 2018? Please read on to find out more thanks to some new HDI research.
The 2018 HDI Technical Support Practices & Salary Reports
Every year, HDI – a membership association and certification body for the service and support industry – releases the results of its Technical Support Practices & Salary survey. This year, unlike the previous Practices and Salary reports I've previously had access to, the survey data is split across multiple reports and, so far, I've read the "Staff and Salary Edition" and "Ticket Management and Metrics" with each providing insightful, and useful, statistics related to operating an IT service desk.
This is the first of many articles that will no doubt reference the HDI data.
The Current Level of 24×7 IT Support
The latest HDI statistic on this is:
32% of support organizations are staffed 24×7.
For some readers, this might result in an "Only 32%?" statement. While for others it might be a "Wow, that many!" moment. Because, depending on what we currently experience, in terms of IT support availability, we most likely assume it to be the accepted norm.
And having checked back to the 2017 report, this is a rise of 3% from 29%. With 2016 showing a marginally lower 28% of IT service desks offering 24×7 staffing.
No 24×7 IT support? So, What Happens "Out of Hours"?
Before continuing with the HDI data, it's worth contemplating if the term "out of hours" is now a little subjective thanks to two changes in IT support that have emerged over the last decade:
People are now potentially able to work wherever and whenever they want to, thanks to the available personal technologies. Thus, is there really still an "out of hours" from an end-user perspective?
Self-service and self-help technologies/capabilities have made IT support 24×7 IT support for the 80%+ or organizations that have introduced some form of self-service/help technology. But it's questionable as to how many people want to, and do, use these capabilities.
However, parking these two points for a moment, the HDI survey found that for the 68% of organizations that don't offer 24×7 support:
Tickets aren't handled outside of business hours by 44% of these organizations (so that's 44% of the 68%, i.e. 30% of all organizations)
On-call staff are used by 37% of these organizations
An answering service, or operator, fields calls for 15% of these organizations
An outsourced service provider is used by 8% of these organizations
Another department (in the organization) handles them in 6% of these organizations
The "Other" option was chosen by 2% of respondents
(The observant reader will notice that these add up to more than 100% due to the ability to offer multiple out-of-hours solutions.)
Thus, while 32% of organizations are able to receive 24×7 support from their IT service desk, 30% need to wait until the following morning to even log an issue (of course, for some organizations there might be little need for IT support out of hours).
And for the remaining 38%, there's likely to be a wide spectrum of support levels/capabilities – from merely being able to log a ticket (e.g. using the answering service) to being able to receive a relatively-immediate resolution (e.g. where on call staff can deal with a variety of issues).
These statistics might help you to justify your IT department's IT support status quo or to bring about changes to service desk staffing to something more like 24×7 IT support. But they are also a great platform for justifying self-service and self-help (either the introduction, or the improvement, of these capabilities).
This Data Has to Help the Business Case for Improving Self-Service/Help
Much has been written about the potential benefits to be realized from self-service. In an ideal world, everyone should win with the introduction of self-service and self-help.
However, too many corporate IT organizations fail to get their self-service capabilities right – and thus suffer from low levels of adoption and the inability to realize the anticipated return on investment (ROI) from self-service.
It's an unfortunate scenario that seems even worse when self-service/help is not only an alternative method of support and advice (during core hours) but sometimes – out of hours – potentially the only method.
Sadly, the HDI survey data doesn't reference the additional availability of self-service/help capabilities but if your IT department is one of the 68% of organizations that doesn't offer 24×7 access to the IT service desk, then surely it's worth doing one of:
Providing a ticket logging and self-help capability that people want to, and do, use out of hours (rather than perhaps providing nothing at all – i.e. you are one of the 30%)
Providing an effective, and easy-to-use, self-service/help capability that will remove the reliance on, and potentially the cost of, what can be high cost/low value services.
There's a big "but" with this of course – given that so many organizations have failed to deliver a self-service/help capability that employees want to use, this will only be a productive addition and/or alternative if done correctly. As to how best to do this, you might find this ITSM.tools paper helpful: "Use a Better Customer Experience to Drive Self-Service Adoption."
So, if your IT organization doesn't have 24×7 IT support how does it deal with "out of hours" IT support? Or do you think it's unnecessary with so many employee's self-supporting via Google or similar? Please let me know in the comments.
Note – these latest HDI reports are available to members on the HDI Practices & Salary Reports page.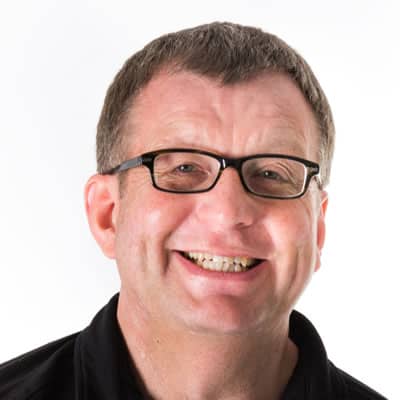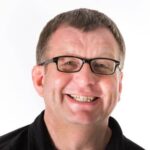 Principal Analyst and Content Director at the ITSM-focused industry analyst firm ITSM.tools. Also an independent IT and IT service management marketing content creator, and a frequent blogger, writer, and presenter on the challenges and opportunities for IT service management professionals.
Previously held positions in IT research and analysis (at IT industry analyst firms Ovum and Forrester and the UK Post Office), IT service management consultancy, enterprise IT service desk and IT service management, IT asset management, innovation and creativity facilitation, project management, finance consultancy, internal audit, and product marketing for a SaaS IT service management technology vendor.