Self-service, particularly self-service technology, is often touted as a way for cash-strapped IT organizations, with overworked service desks, to save time and money. As expected, MetricNet's IT service management (ITSM) benchmarking research has self-service as by far the cheapest method of handling support – at US$2 per self-help transaction versus $22 for an IT service desk ticket (Source: MetricNet, https://www.brighttalk.com/webcast/12683/352320/past-and-present-25-years-of-service-desk-kpis, 2019).
However, notwithstanding the fact that a dollar saved by IT through badly-implemented self-service might incur an extra two dollars of costs from an end-user perspective, cost savings are not the only driver for self-service and, for many, it's not the most important benefit.
The most commonly quoted and sought after self-service benefits
Not all corporate IT organizations are the same. They'll be working within different corporate cultures and to different corporate strategies, both of which will influence IT service delivery and IT support. Most IT organizations will, however, seek to reap one or more of the following benefits from their self-service initiative:
Cost savings. It saves IT money by letting the end user do what the service desk previously did. Whether it be the capture of incident or service request information or full-blown self-help through the use of a knowledge base. However, there are a number of important things to bear in mind from a cost-savings perspective. Firstly, self-service needs a certain level of end-user adoption to actually save IT and the business money – and with minimal adoption, the self-service project/investment might not even break even. Secondly, self-service needs to be more than a telephone call or email replacement, as the real cost savings are in the use of backend workflow and automation, and better decision making through transactional insight into supply, demand, and financials.
Improved availability and efficiency. HDI research reports that circa three-quarters of support centers aren't staffed around the clock. Thus it can simply provide increased support availability – even if only for the most basic of IT issues. But self-service availability also goes beyond single-geography opening-hours limitations, providing support for more languages and time-zones at a far lower cost than employing native-language speakers across global organizations. In terms of increased efficiency, self-service can benefit both service desk agents and end users, but again the real efficiency benefits will only be realized from backend workflow and automation to speed up issue resolution or service delivery.
Easing service desk workloads. Taking end-user contacts away from the telephone channel can have a big effect on service desks. Firstly, end-user self-help, via a knowledge base, results in fewer calls to the service desk, giving a reduction in ticket volumes and thus in service desk workload. Secondly, the self-service logging of issues and requests, as with end-user contact via email, doesn't always require an immediate service desk response and, consequently, the service desk can work on self-service-created tickets at less-busy times of the day (as long as priority levels and service level targets are still being met).
Better prioritization of issues and requests. Telephone contact and the modern appetite for first contact resolution means that many service desks have drifted from dealing with issues and requests based on priority to more of a first-in-first-out (FIFO) operation. Where end users are dealt with on a first-come, first served basis rather than based on any form of intelligent differentiation. Self-service can aid prioritization, firstly as outlined in the previous bullet – the immediacy of response is dropped in favor of addressing the most important tickets first. And secondly, self-help removes many of the simpler, and potentially less-important, service desk contacts to allow the service desk to spend more time on the more complicated, and potentially more important, issues. With self-service password reset a great example of this.
Keeping up with consumerization and delivering an improved customer experience. Like it or not, end users are doing more than bringing their personal IT into the workplace. They are also bringing in their personal, consumer-world expectations of IT, technical support, and customer service. In terms of access and communication channels, employees are now expecting to see consumer-grade self-service capabilities, including issue logging, service request catalogs, and knowledge availability for self-help, in the workplace. Plus anytime, anyplace, any device access to services, information, and help.
But which benefits are considered the most important?
While self-service cost savings will be important to most IT organizations, the non-financial benefits are important too. In fact, a 2015 HDI Research Brief, "Technology for Empowering End Users," identified the top three benefits of self-service ("online form") use as:
Improved customer satisfaction/user experience
More efficient support
Improved perception of IT
With cost savings seen as secondary to improving how IT service and support is provided.
What's driving your organization's self-service efforts? Please let me know in the comments.
Are you looking for an article on organizational change management or enterprise service management?
You might also like this article on availability management.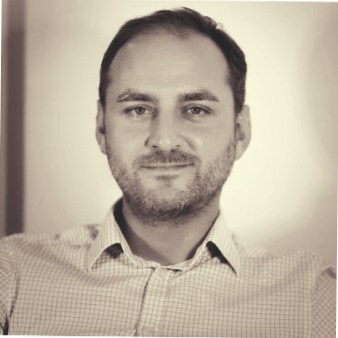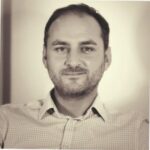 Simon is the UK General Manager at Freshworks, the Google-backed leading cloud-based customer support software company. Simon heads the company's operations and revenue strategy for the UK covering IT service management, customer service and support management. Prior to Freshworks, Simon has led global sales teams for Microsoft and Oracle database and development software providers. Simon is a Dad of two boys, and a keen sportsman, having completed Marathons and England trials for football.