Hurrah! Finally, it looks like the ITSM interest in "value" has made a significant leap to the top spot for 2023 in the poll of what ITSM.tools readers want to hear about most. ITSM.tools runs the annual survey to determine what interests their readers most about IT service management (ITSM). Having been in the joint-sixth spot in 2022, alongside artificial intelligence (AI), and never appearing in the top six in the four years before, it has now rocketed to the number-one spot for 2023.
I, for one, am extremely pleased about this interest in value, not least because I have been "banging the drum" about value and ITSM for a significantly long time, at least since 2015 with my years as Business Relationship Management (BRM) Ambassador for the BRM Institute and then the development I undertook with the creation of the Unified Value Cycle model in 2018/19.
The interest in value has made a significant leap to the top spot for 2023 in an @ITSM_tools poll of what readers want to hear about most. Here @kent2112 shares his opinions on value and ITSM.
Click To Tweet
The world has changed
There have been many events, not least a global pandemic since that time. I had the rather unfortunate personal experience of having a brain hemorrhage in September 2021, which has kept me out of action while recovering. Thankfully, I survived the stroke, and I've made a remarkable recovery. The world has also recovered to a modern and more normal existence post-pandemic, and so now, I'm back (sighs and groans from the audience), and yes, I'm here to talk about this thing called value. But this time, unlike pre-major events, I'm pulling no punches.
As mentioned, I and many others "within the ITSM industry" have been promoting value for years. Many of us have even created models and tools that others can learn from and mimic to help foster a greater focus on creating and sustaining business value from technology. Even ITIL 4 joined in with the service value system. But besides all the obvious opportunities for self-promotion, which is not the intention of this article, let's get a couple of things straight right here and now.
The issue with value
Unfortunately, some people seem to get themselves a little twisted up about value. These people seem to think that because value is deemed very subjective and personal, it is something that one cannot connect to. When I say connect, another phrase often used might be "aligned to" or "converged with." The point here is that because it's deemed subjective, it then doesn't matter, is irrelevant, or worse still, can be ignored in ITSM. It's too subjective to be tangible; value is perceived to be "in the eye of the beholder," as it were. This is true in some respects, especially when dealing with value at the consumer level, but I call BS on that idea within the realm of business value. Read on to understand my reasoning.
Committing to your organization
I've thrown my hat straight into the ring and climbed well and truly off the fence. That might be polarising, and that's OK. I take a very clear position on value and ITSM for the following very simple reason. As a former board director, if someone in the company told me that somehow connecting with the company's vision, mission, and strategic objectives was subjective, I would have questioned why they thought they should be employed at the company. Remember the story about President Nixon visiting NASA in the 1960s and asking one of the janitors what his job was, and then the janitor replied that he was helping put a man on the moon? I don't know if the story is true, but the message in the story is 100% spot on for value and ITSM.
Here's the truth. If you, as an employee of any company, sign up to be an employee of that company, then you'd better agree and align to the company vision, mission, and strategic objectives to be of any value (no pun intended). If you disagree and don't align with these things, then you have a choice to leave and seek employment with another company whose vision, mission, and objectives you can get behind. It's that simple. When I say get behind, I mean this philosophically and from a work and activity perspective.
Connecting with business objectives
Let's dig into this a little further to make this really clear. Every task, every activity, every meeting, every… well, everything must connect (align, converge) with the company's strategic objectives. Now if those strategic objectives don't connect (align, converge) with the agreed vision and mission of the company, then we're all in trouble! We ain't ever going to put a man on the moon! Leadership at the very top should be replaced, and we'd better work on redefining those strategic objectives… and fast.
So, any idea that business value is hard to quantify is, in my view, utter nonsense. This all might sound rather blunt, and that, in fact, is deliberate on my part. This is not a difficult concept to grasp. Now I don't deny that within that concept, there are nuances and interpretations, but every misunderstanding and "misalignment" can be resolved by good communication.
The importance of good communication
Communication or lack of communication is often the primary cause of unnecessary head-scratching regarding value. Often that failure in communication comes from a separation between the hierarchical layers in many enterprises. These layers in the hierarchy create an unhealthy system where information cannot flow in a timely fashion, whether up or down the hierarchy. To make good choices, aligning every action to a strategic endeavor (objective) should be possible. Some might say this is too lofty but is it really? If it's too lofty, we may as well give up and forget this whole value and ITSM thing.
Value and ITSM
This view from the boardroom is all well and good. But the question on the lips of any ITSM professional or even the CIO, for that matter, might well be, "How does this all connect with ITSM?"
Put simply, IT services and the management of IT services are essential to the strategic endeavors of any organization. It's a fact that modern technology not only enables business but it's also a differentiator for innovation in business. Put another way, technology is business, and business is technology in the modern enterprise. If you don't believe me, take down a core IT system in any airline, bank, or any other organization, and watch the mayhem ensue.
Yes, ITSM is an essential aspect of any modern organization, and every ITSM practice performs a critical piece of the puzzle. If you pushed me to say which practice is the most essential, I would struggle to give you an answer. Because, in my opinion, they are all equally essential. But a stand-out ITIL practice for me has to be architecture management. The magic happens when we understand the relationship between strategic business capabilities and the underpinning technologies. Now form the relationship between the underpinning technologies (i.e. the CIs in the CMDB) and an incident on the service desk, and bingo, we can now easily connect the dots between a strategic business capability and an incident and value and contribution of the service desk is defined in an instant.
If this kind of information resonates, then please let ITSM.tools know, and I can write more on this subject. But for now, thanks for reading, and if you have any questions on value and ITSM, please reach out to [email protected] or via my LinkedIn profile.
If you enjoyed this value and ITSM article, then please consider the further ITSM reading below.
Further ITSM Reading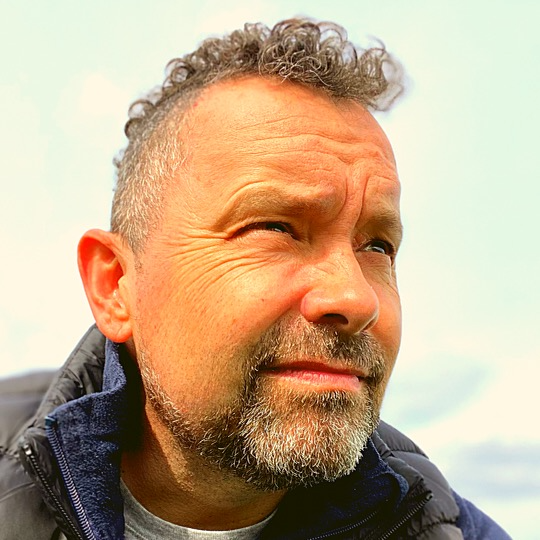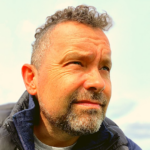 Simon Kent is an author, coach, speaker, owner and co-owner of multiple businesses, and is an independent consultant, trainer, and facilitator. Simon has a wealth of experience covering a diverse array of subjects, including leadership, resiliency, positivity, well-being, stress management, recovery, authenticity, courage, transformation, driving business value, BRM, ITSM, evolving organizational culture, customer success, and employee and customer experience management. His passion for knowledge, learning, and wisdom runs wide and deep. He has survived and recovered from a near-fatal hemorrhagic stroke (brain hemorrhage), been through all manner of successes and challenges both professionally and personally, and now pulls upon all his experiences from the global software business, enterprise IT, and his personal life to fuel his passion for helping others through personal coaching and peer support, team training and workshop facilitation, and consulting services.