"The age of the customer" is upon us and, thus, being a for-profit company means being a for-people company. When people spend money on your product or service, they expect to get the best possible customer experience. And if they don't receive the service (and experience) they wished for, they'll likely take their money somewhere else. This applies whether you're a business-to-business (B2B) or business-to-consumer (B2C) company, or whether you're oriented on services or products.
Quality customer service can increase the growth of a company, build loyal and satisfied customers, and create for them the best possible customer experience. Excelling at customer service is also increasingly important from an internal service provider perspective too – in particular, in terms of IT support provision.
This article offers three tips for better customer service in IT service management (ITSM) – with these applicable to IT professionals who are either offering service and support to their business colleagues or the same to customers in other companies, i.e. via external customer support or managed service provision.
1. Differentiate Between Face-to-Face and Remote Customer Service
You're probably experienced in providing awesome customer service in person. You greet people with an appropriate smile, know what questions to ask (and what to avoid), assist when required, etc. Plus, it's relatively easy to see how the customer is responding to your interactions.
Unfortunately, many digital and other impersonal communications – such as IT service desk support – are missing this crucial face-to-face component. They're missing all the non-verbal communication – gestures, body posture, tone, and the sound of the voice. People can't see you, potentially can't hear you properly, and if using chat or email there's a time lag between when a person thinks or says something and when you actually respond. All this makes it difficult to create engaging conversations.
There's a need to recognize this difference between face-to-face and remote support experiences, factoring in whenever possible additional mechanisms to improve the customer (or employee) experience. For example, ensure that support staff are trained (and ideally already skilled) in empathizing with callers, appreciating the impact their issue has on their ability to work productively.
To get a fuller list of potential ways to improve your customer service, simply canvas your end users to find out what they like and dislike about contacting the IT service desk.
2. Give Power to Your Employees
Without flexibility and empowerment, when your support employees have a case that falls outside their prescribed processes, they'll likely not be able to improvise and must instead ask a senior colleague for permission or input. This likely delays the process and worsens the customer service experience.
To help combat this – and understanding that the limitation might be one or both of formal restrictions and the fear of making a mistake – give them the initiative they require to "problem solve," i.e. empower them to think, albeit with any limitations you still need.
You may also wish to offer team-wide communication training. Because, in my experience, communication is one of the crucial aspects of IT support and customer service that's often neglected. Having employees that have received effective communication training, and who pay attention to how they communicate, will have a visible effect on your customer service.
3. Listen to What Your Customers Have to Say
Listen to your customers more, and more attentively.
There's nothing more frustrating than explaining an issue thoroughly to someone – perhaps realizing that the other person hasn't been paying attention while typing or similar – and then you have to explain everything over again.
Also, don't jump into "solution mode" too soon.
Avoid telling customers what to do mid-explanation – because you might be misunderstanding the real issue (especially because our brains tend to automatically match known solutions to known issues, even when it's a different issue to the one being explained). Instead let them talk and show that you're listening by giving appropriate responses, such as seeking clarification.
Finally, if it's not an immediate resolution, keep your customers informed on progress. It's better to err on the side of too much communication here. If any part of their need is met, let them know about it, and when completion can be expected.
Hopefully, these three tips for better customer service are helpful. If you have others to add, please do so in the comments.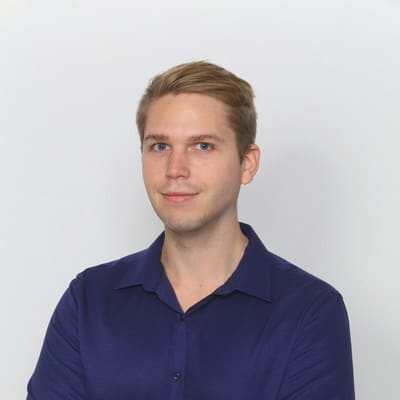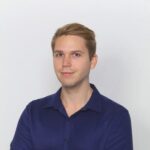 Keith is an Adelaide based business consultant with a degree in Media Management. Born and raised in a small town in New Zealand, big dreams brought him to Adelaide, where he carefully tends to his numerous small business projects. When not engaged in a busy city lifestyle, he enjoys coming back home to NZ to relax and write.