Let's talk about the IT service desk. The many versions of ITIL and the IT industry's move away from the IT help desk to the IT service desk provided many IT departments with the opportunity to refocus from supporting technology to supporting services. With this more recently moving again to the end user (or employee). It's great to see the strides that many IT departments have made, but there's still so much more that can be done. Especially in light of the growing employee expectations around service and support – including in enterprise service management scenarios – where these are being driven up by the employees' often-superior, consumer-world experiences.
If this sounds familiar, then please read on for my 10 tips for providing a great service on your organization's IT service desk whether you use ITIL or not.
Make it clear to everyone that your IT service desk is focused on delivering a great employee experience
Different people – from IT service desk analysts to key business stakeholders – might currently have different views here. Maybe thinking that your IT service desk wants to be "customer-focused," "reduced cost," or something else. The use of a simple mission (or value) statement will make it easier for everyone to know the service desk's "reason for being" and approach – including IT service desk analysts knowing the role they need to fulfill.
Get the "customer experience" basics right
The world of service and support revolves around customer experience (CX) right now. Thus, IT service desk people need to understand what CX is in its consumer-world context and that "consumerization" is bringing CX into the workplace in the form of employee experience. Then they need to know what positively influences the employee experience and what needs to be done differently going forward (even if in a phased approach). For instance, the service desk analyst attitude.
View the customer's "context" ahead of their technology issue(s)
While it might be easy to pinpoint and understand the customer's technology issue, there are also other things that need to be understood by the IT service desk. These include how the issue is affecting the customer's work and maybe even their personal state. It might also be important to understand the customer's technical know-how before starting to help them. Ultimately, IT support needs to be about people support and how to get the customer up-and-running again ASAP (dependent on urgency).
Ensure that IT service desk agents consistently manage customer expectations
Not only is this the IT service desk communicating resolution or service provision timeframes as appropriate. It's also ensuring that agents don't try to avoid conflict through over-promising only to then under deliver.
Assess the quality and level of your IT service desk's ticket-related communications
Check how easy it is for end users to understand your standard IT service desk emails (if these are used). Are they full of IT jargon? Also, how friendly are they (after all bad communication can make things worse, not better)? Then, how often are they sent? This could be too frequently or too little. In the case of the former, not only is it potentially annoying, but the volume also makes it harder for the customer to know what they really need to know. With the latter, no one likes to be kept in the dark about something that's important to them.
Use knowledge management to speed things up
Knowledge management tools and techniques help to speed up IT service desk resolutions. Not only does this greatly improve the perception of service quality (and strongly influence employee happiness), the use of knowledge can also improve the quality of the resolutions.
Ensure that escalation routes are effective
In IT support, there's inevitably going to be the need to escalate an issue – either due to technical need or customer dissatisfaction – at some point. Perhaps even daily. So, ensure that IT service desk analysts and the employees they're serving can receive swift assistance via the agreed escalation routes. The failure to escalate efficiently and effectively will likely only make things worse.
Leverage fit-for-purpose IT service technology
While great IT support people are the key ingredient for great service, the IT service management (ITSM) tool – and the available automation capabilities in particular – can definitely help to deliver a superior customer experience. If your organization is still reliant on a homegrown help desk tool for IT support, then it probably has a great opportunity to improve things – with technology-based efficiencies likely to far outweigh the new software cost.
Use self-service capabilities to improve the employee experience
Not only does self-service provide an alternative channel for the IT service desk, but access to self-help in particular can also speed things up from a customer perspective. After all, no one likes waiting longer in a phone queue (to speak with an agent) than the time it talks to actually receive the information being sought.
Get your IT service desk metrics right
Too many IT service desks, and IT departments, measure the wrong things. Or they measure so many things that they can't see what's really important. Plus, they might use metrics that inadvertently drive the wrong people behaviors. To deliver a truly great service, an IT service desk needs to understand what really matters to its customers and then to use IT support metrics that allow its performance to be understood and identify improvements to be acted upon as necessary.
So, that's my 10 tips for providing a great service on the IT service desk. Would you add? Please let me know in the comments.
If this IT Service Desk article was helpful, please look at these other IT service desk articles.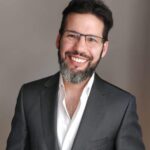 Ariel is a driven executive with 15+ years of experience, passionate about technology and innovation, and Endeavor entrepreneur since 2013. Proven leadership in building successful businesses from startup to success, with the ability to blend market research and analysis with technical innovation to deliver winning solutions.