IT departments are experiencing increasing pressure to improve efficiency and cost-effectiveness, reduce compliance risk, and deliver tangible, measurable business value. Faced with near-Herculean demands from consumers and management alike, IT is beginning to realize the many benefits of leveraging automation tools. IT automation not only relieves the burden on IT service desks to manually perform simple, repeatable incidents and service requests, but has also been shown to help reduce resolution times, improve the quality of service delivery, reduce costs, and aid compliance and risk management.
In many ways, it is no longer a nice to have, but instead forms the cornerstone of successful IT service management (ITSM). Yet, IT automation is still considered by many as difficult to implement, costly, and likely to encounter organizational resistance – with much of this attributed to common IT pitfalls.
So what are the common pitfalls and how can you avoid them?
1. IT automation for the sake of automation
Let's face it, there's been a lot of industry buzz around IT automation in recent years. Hailed as the next great innovation in IT service delivery, vendors have been quick to expound the remarkable automation capabilities of their tools and upsell these to all and sundry.
Add to this various doom and gloom predictions of the dire fate that befalls organizations who fail to embrace innovation, and it's easy to see how one can get caught up in the hype and scramble to automate everything you can lay your hands on as soon as possible.
Don't get me wrong, it can deliver very real benefits if done correctly, but automation projects should never be driven by a blind sense of urgency and a need to innovate at all costs.
When first considering implementing IT automation, it's imperative that you establish a clear strategy that takes into consideration existing automation efforts, business value, and key indicators for success.
Carefully consider processes that have been identified as possible candidates for automation. Do the benefits gained from automation outweigh the cost of automating that particular process? Do you really need to automate the process or is there a root cause that could be addressed, thus eliminating the need for the process altogether?
There are a lot of bad processes that can, in theory, be automated, but in the end an automated hot mess is still a hot mess.
Yes, the ultimate goal is what Gartner calls "systematic" (as opposed to opportunistic) IT automation. However, depending on your organizational and process maturity, you may wish to consider capitalizing on some easy wins. Start by automating those services that would be the easiest to do and have the largest impact. Sometimes you have to catch a few Pidgeys before you can move on to Pikachus.
2. IT automation silos
Managing cross-organizational automation can be a tricky business. Without very clear regulations and standards, adoption of disparate, unsanctioned automation tools can spread through an organization very quickly.
This can be very difficult to integrate later. Nip the rogue automation initiatives in the bud from the outset by establishing clear ownership and lines of responsibility for process automation coordination and implementation early.
3. Use the right tools to automate ITSM
Your ITSM toolset plays an important role in determining the success or failure of your IT process automation initiative. As your IT automation strategy matures, you may choose to extend automation to include more complex processes, or aim to achieve cross-organizational adoption.
An important aspect to consider when choosing an ITSM toolset is how easily, and equally importantly at what cost, integration can be achieved with other tools. It's unlikely that a single tool will be able to provide all things to everyone in your organization, so choose one that plays well with others.
4. No clear understanding of KPIs
What does IT process automation (ITPA) success look like for your organisation? Do you have access to clear metrics to help you assess how well your automation is working and how it can be optimized?
When measuring key metrics, it's important to consider short-term goals as well as strategic long term objectives. Your IT automation initiative's ROI can be measured in dollar and pound values related to reduction in downtime and FTE savings, but could also include less quantifiable gains, such as increased customer satisfaction. The important thing is to identify what would constitute an indicator of success for your business before you invest in automation.
A clear understanding of what works and what doesn't will set you on a course of continuous improvement, helping you to achieve your automation maturity goals. In addition, offering concrete evidence of ROI goes a long way in securing support and investment from management to roll out further automation initiatives.
5. You don't prepare your team for IT automation
Successful IT automation often requires a shift in organizational culture. There are many reasons why employees may be reluctant to embrace automation, including the fear that their jobs may be in jeopardy, or a perceived inflexibility, or lack of control associated with automation.
An approach may be to gather some insights into the most pervasive barriers to adoption in your organization and assuage any fears. In short, simply talk to your people and listen to their concerns and needs.
You may also choose to incentivise automation efforts among your staff – you'll know best which rewards are at a high premium in your business. Personally, chocolate works for me.
So that's my list of five common IT automation mistakes and how to avoid them. What would you add? Please let me know in the comments section below.
Image Credit
Do you want the latest Gartner ITSM Magic Quadrant for free?
You might also like this article on service availability or availability management.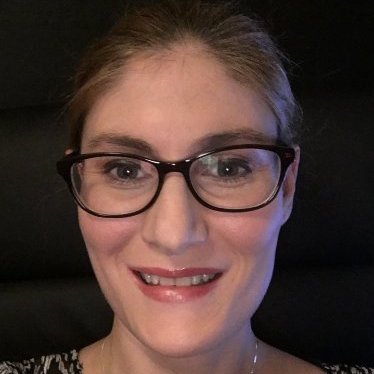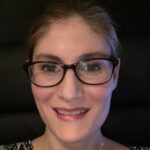 Elzette Wilkinson happily fell into the world of IT service management (ITSM) when a freelance gig turned out to be more interesting than her research in English Literature.
As Product Marketing Manager at Alemba, she combines her love for writing and digital media with ITSM, and lives in Cape Town with her husband and one mischievous pug.